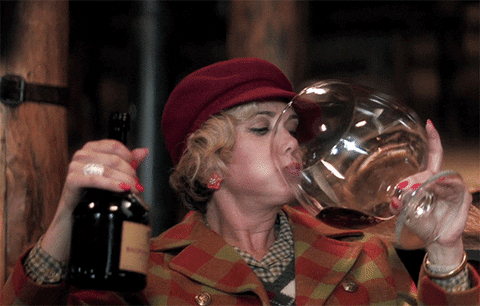 39. Dress For Success
Think you can get away with an un-ironed t-shirt? Think again. B-schools have an unspoken "business casual" dress code. Pack your blazers. And ladies, don't forget that Gucci handbag.
40. More Freebies
B-schools kit out their students with branded gear; umbrellas, calculators, backpacks or, if you're at London's Imperial College Business School, a personally engraved iPad.
41. Compete In The MBA Olympics
HEC Paris hosts an annual MBA tournament, which brings sports teams from b-schools around the world together to compete.
42. Go On School Trips
AGSM MBA students started their year by climbing up Australia's Sydney Harbor Bridge.
43. Meet Industry Experts
An MBA opens doors. Get on the career events circuit and network your way to the top.
---
---
44. Find Yourself
Already backpacked around South America in search of the inner you? Come up short? An MBA gives you time for self-reflection.
45. Find Your Yoda
"You will find a great mentor among the faculty and alumni of the school you attend," says former HBS prof Michael Roberto.
He's not wrong. Ozzie accountant Chris Yates was thrilled when he was matched with the former CFO of giant mining corporation ENK on UWA Business School's mentoring program.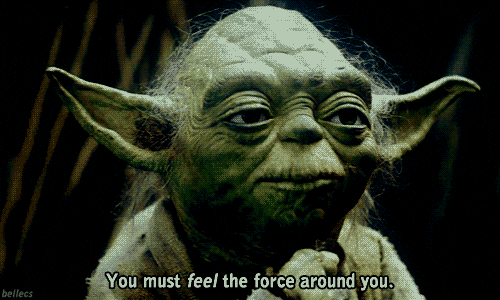 46. Spice Up Your Resume
For MBA admissions blogger Stacy Blackman, an MBA is a stamp on your resume that no one can take away. You're more than just a name now. You're [insert name here] MBA.
47. Fill In The Gaps
Gaps in your resume? An MBA gives you the time to figure out what you want to do with your life, guilt-free. LBS blogger Olly Nguyen calls it a "covered period" allowing you to "experiment and take risks without anyone questioning what you were doing during that time".
48. Take Your Time, Online
Online MBAs are disrupting the traditional b-school model. Take an MBA online and you can work, holiday, and care for your children at the same time. Arden University is a leading provider.
49. Test Your Limits
Just how high can you jump? Michael Czinkota — an international business blogger and professor at Georgetown University's McDonough School of Business — says an MBA will let you "see how and where you fit in among hard charging competitors".
50. Make Your Family Proud
Aww! But seriously, your mom will love it. Get another graduation photograph up on that mantelpiece!
---
5 MORE REASONS...
---
We had so much fun writing this list of 50 reasons why you should get an MBA, that we couldn't resist reaching out to our b-school contacts to see if we could get some more.
Did they have anything to add? Of course they did! Why should you get an MBA? Here's the latest thinking from the people who know best.
---
51. Work In Policy
Interested in policy work at the World Bank, the Federal Reserve, or the IMF? It used to be that a PhD was required, but not anymore. An MIT Sloan career trek to Washington DC, organized by the MIT Sloan Finance and Policy club, revealed that this is no longer the case.
52. Add Instant Value To Your Organization
Kelly Wilson, executive director of master's admissions at Carnegie Mellon's Tepper School of Business, says: "As a part-time Tepper School student, MBAs can attend our on-campus or online program and immediately apply what they are learning. The impact is immediate and noticed by senior members of the organization. Our current students have increased opportunities with their employers because of their personal and professional growth during the MBA program."
53. Adapt To Change
Dr Julie Hodges, associate dean for MBA programs at Durham University Business School, says: "An MBA is a fantastic way to enhance your business skills for working in a world of accelerating change. It provides you with the ability to lead and manage in a volatile and complex environment and gives you the confidence to make decisions to drive forward transformations. An MBA is an opportunity to step into a bubble of learning that will challenge your thinking and further develop your capabilities so that you can make a difference in the dynamic and disruptive world you live in."
54. Combine Academia With Real-Life Business Experience
Wolter Lemstra, associate professor at Nyenrode Business Universiteit, says: "An MBA provides a unique combination of academic rigor and business relevance. University education is typically highly academic, often referred to as 'ivory tower' thinking. But in business, many decisions have to been made without a huge amount of time or resources, often based on the past experience of the executive or manager. These decisions are highly relevant to the business but typically lack the benefit of thorough academic research as their underpinning. In MBA programs, academic rigor is combined with business relevance–the best of both worlds.
55. Be Successful
Dennis Vink, professor of finance and former director of the Nyenrode MBA, sums it up nicely. "No matter what success means to you," he says, "there are certain things that most successful MBA programs in the world have in common. You will face many challenges and failures during the program. But to achieve success, you need to enhance your academic skillset and work together with your classmates as a team in order to keep moving on. In the end, the MBA diploma is going to be a reward that lasts a lifetime!
---
Conclusion
You made it!
There are so many different reasons why you should get an MBA. If we've missed something, let us know in the comments below.
---
By Marco De Novellis & Rania Serghini Seghier. This article was first published in March 2016.