May 6 Roundup
---
GMAT Official Guide 2021 eBook Available Now
The Graduate Management Admission Council (GMAC) has launched a new e-book version of the GMAT Official Guide 2021 for GMAT test takers. It's the only official resource for real GMAT exam questions and the 2021 version includes over 1,150 practice questions from past exams.
It will provide the opportunity to learn about the GMAT exam structure, format, and timing. The resource also allows users to customize by subject area and difficulty, so you can focus on the right areas of the test for you.
The GMAT is primary entrance exam for many business schools. Achieving a high score can be a great way into your program of choice.
Check out the average GMAT scores for the world's top MBA programs.
---
A Student's Perspective On The Coronavirus Disruption
Matteo Consigli is a student at MIP Politecnico Di Milano. Here he describes how the coronavirus pandemic has impacted his studies.
How has your study experience been disrupted by the coronavirus?
Covid19 had its first major spread in Italy starting on Friday, February 21st. The next day was the last day spent in class. Starting from the following Tuesday, all lessons and other School-Candidate interactions were completely shifted online. The school implemented this quickly and fortunately we didn't miss a single day of class, keeping the MBA timeline unchanged.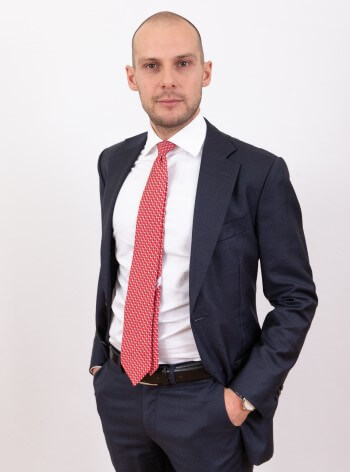 What changed the most was the opportunity to connect in person with people, especially professors, lecturers, and company guests. That's something that you can still do by digital means, but it makes you miss the chance to welcome them and talk to them in private. At the time of Covid spread, fortunately, the connection between students was already well established. WhatsApp groups were ready to welcome our unexpected increase in free time with chatter, jokes, laughter, and worries.
How do you think your jobs prospects will be impacted by coronavirus?
At the time of writing, I am about to start an MBA summer internship in a prestigious global strategy consulting firm. This company was my target before the MBA and I'm very proud of the result. I have to admit, I've been very lucky with timing, having completed the selection process before the Covid spread.
As for after the summer, if the whole economy continues struggle, I don't know for sure if I'll be offered a full-time job. This is my major concern at the moment, but given that I'm planning to stay in the consulting industry I have a positive outlook.
Consulting services have been hit hard by the crisis, but are the backbone of the recovery. The school is helping me in managing, providing me not only specific pieces of advice and updates on the economic status, but also in planning a potential September Plan-B.
What would you say to anyone considering applying to business school in this difficult time?
A B-School's number one lesson is 'the higher the risk, the higher the possible return', and with an MBA you are betting on yourself. Before enrolling on an MBA program, I would make sure that there are no major changes in terms of the program and traveling schedule. But most of all, I'd make sure that the school has a solid and tested online learning backup. That's something that I didn't check in the beginning, but It turned out that it has saved almost completely my MBA experience.
---
Stanford MBAs Give Back To Those In Need
Students from the Stanford Graduate School of Business are rallying together and innovating to help those in need through a number of initiatives.
Split the Check is a campaign empowering people who do not have immediate need for their stimulus checks to donate part of the funds to the people who really need it. Part of the team are two Stanford students, Isabelle Fisher and Erin Washington.
In the wake of the coronavirus pandemic, many internships were forced to be cancelled. To help students, Kamil Ali and Martin Aguinis launched AccessBell which matches students who have lost their internships with working professionals.
A group of students have also launched Giftcard Bank, which is donating gift cards to those who have been hit hard by the damage done to local economies across the US.
---
Business School Hosts An AI Graduation Ceremony
Graduation is sure to look different this year. But at Thunderbird School of Global Management things are going to feel super futuristic. Using telepresence robots, or 'avatar robots', students will be able to virtually walk in on their ceremony.
On May 11, the live video and audio of each individual robot will give the opportunity for students to experience graduation as close to the real as possible. The school is, however, allowing students to still attend in person next year once lockdown measures have been lifted.