Live Updates: Coronavirus Impact On Business Schools
What is the impact of coronavirus on business schools? We bring you the latest updates including campus closures, changes to MBA admission requirements, and more
Real Coronavirus Stories: Vlerick Business School
Coronavirus forced Robert Boute, professor of Operations Management at Belgium's Vlerick Business School, to switch his Supply Chain Bootcamp to an online version this week. Part of the bootcamp includes a real-life business case with European rail & logistics company Lineas.
---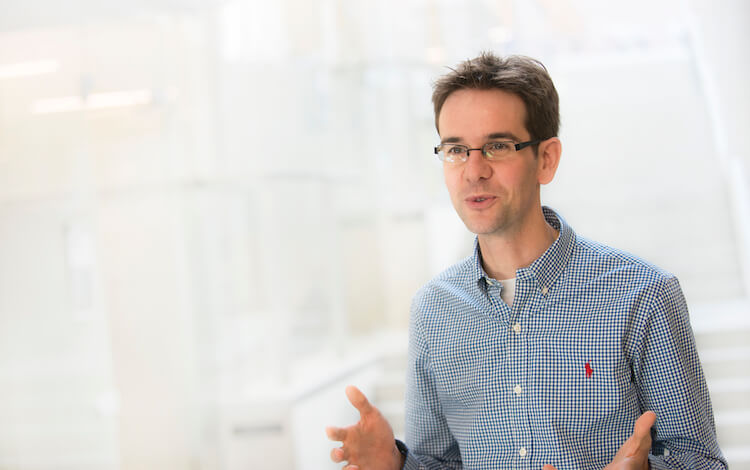 ---
"There were considerations of cancelling the project, but we felt we could successfully complete this online through Zoom, and we did! Students were able to continue as normal, having virtual lunch meetings, continuing intermediate reporting and working in (virtual) breakout rooms – in a very similar way to offline. And, today students will be presenting their results to the CEO, COO and Chief Finance & Accounting of Lineas online.
"I must admit it has been much more demanding and energy consuming than regular teaching. I'm not sure why, but I think the dependency on technology working gives extra stress. However, I have been able to continue teaching in the exact way I do in the classroom—just online—and the bootcamp and company project has proven to be incredibly successful with students."
Cases Of Coronavirus At Business Schools
March 20 Roundup
---
Cases of coronavirus at business schools
Spain's IE Business School recently announced three of its students had tested positive for COVID-19, with one requiring hospitalization. Two more IE students on the Madrid campus have also been diagnosed.
Coronavirus cases have been confirmed at three schools in Chicago: DePaul University, Chicago Booth, and Columbia College Chicago. Each school is implementing measures to prevent the spread, including self-isolation and remote learning.
INSEAD dean Ilian Mihov has also tested positive for COVID-19. INSEAD has suspended cross-campus travel until the end of the April and all teaching has been suspended.
---
GMAT test-taking suspended across Europe, USA & India
GMAT testing in France, Germany, Greece, and the UK has now been suspended until further notice. GMAT testing in the USA has been suspended in multiple locations. From today, GMAT testing has also been suspended across multiple locations in India.
See the latest GMAT testing updates.
---
Business schools share pretty campus pics on Twitter
As Texas enters lockdown, the Naveen Jindal School of Management of The University of Texas at Dallas has started sharing images of its campus on Twitter, and other schools are doing the same. Check out our list of the prettiest business school campuses.
---
MBA student adds to India's coronavirus cases
Returning home from his MBA in Dublin, Ireland, an Indian student has become the third registered case of coronavirus in Tamil Nadu. India has over 220 positive cases so far—with 6,700 additional people who potentially came into contact with them under surveillance—and business schools are taking the necessary precautions.
The Indian School of Business has closed its campuses in Hyderabad and Mohali and students who can are returning home. The Indian Institute of Managements in Ahmedabad and Bangalore have cancelled their graduation ceremonies.
---
CFA postpones June exams
Considering CFA vs MBA? The Chartered Financial Analyst (CFA) Institute has announced it will be postponing its June 2020 CFA Program Exam administrations until December or later due to COVID-19.
---
"We cannot overstate the profound effects that coronavirus is having on families, communities, businesses, the financial markets, and the global economy," says CFA Institute CEO and President, Margaret Franklin.
Candidates registered for the June exams will be transferred to exam administrations at a later date––the soonest of these dates is in December 2020 for all levels.
---
Global Business School Network urges business schools to support one another
Non-profit organization, The Global Business School Network (GBSN), has launched a LinkedIn group designed for business schools around the world to join in order to share resources in the face of the Novel Coronavirus.
---
---
"As the outbreak worsens now is the time to share ideas and learn from one another," the group says. "The Global Business School Network is committed to providing platforms for digital information sharing and learning across our industry."
Real Coronavirus Stories: ESMT Berlin
Jon Charles Gore is a full-time MBA student from ESMT Berlin whose learning has moved online. He says taking several key steps help him maintain his mental and physical health.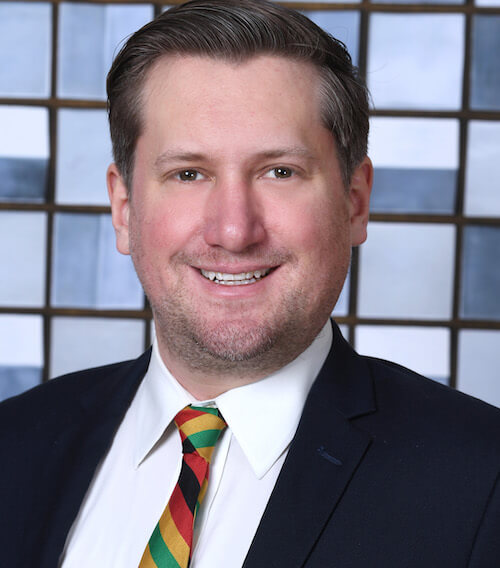 "Going from being surrounded on campus by motivated people working towards a common goal to working remotely from home is certainly a change. This week has had its ups and downs, but the trend is positive. Each day I've added or pruned something from my actions that now, on Friday, I'm feeling confident and productive. Some of these include:
Moving my tasks offline onto a notepad. Social media and WhatsApp has been increasingly active compared to pre-COVID-19, so having my to-do list on my phone has become too much of a distraction.
Exercise in the morning and walk in the evening. The roads are much quieter and it sets the tone for the beginning of the day, and wraps up the end of the day.
Cleanliness. I've found I have a much lower tolerance for dirt while I'm self-quarantined. When you are cooped up somewhere dirt is harmful for your sanity.
Water. I've upped my intake to five liters a day, which is definitely healthy.
"All of these actions or rituals have contributed positively to my health, and were not actions that I consistently completed before the crisis. I find mixing these in with my personal projects and school work keeps me motivated longer, and allows me some good headspace."
---
Real Coronavirus Stories: Nazarbayev University Graduate School of Business
Jenifer L Lewis, director of degree programs at Nazarbayev University Graduate School of Business in Kazakhstan, and MBA student Olga Sunyaikina, share their stories.
---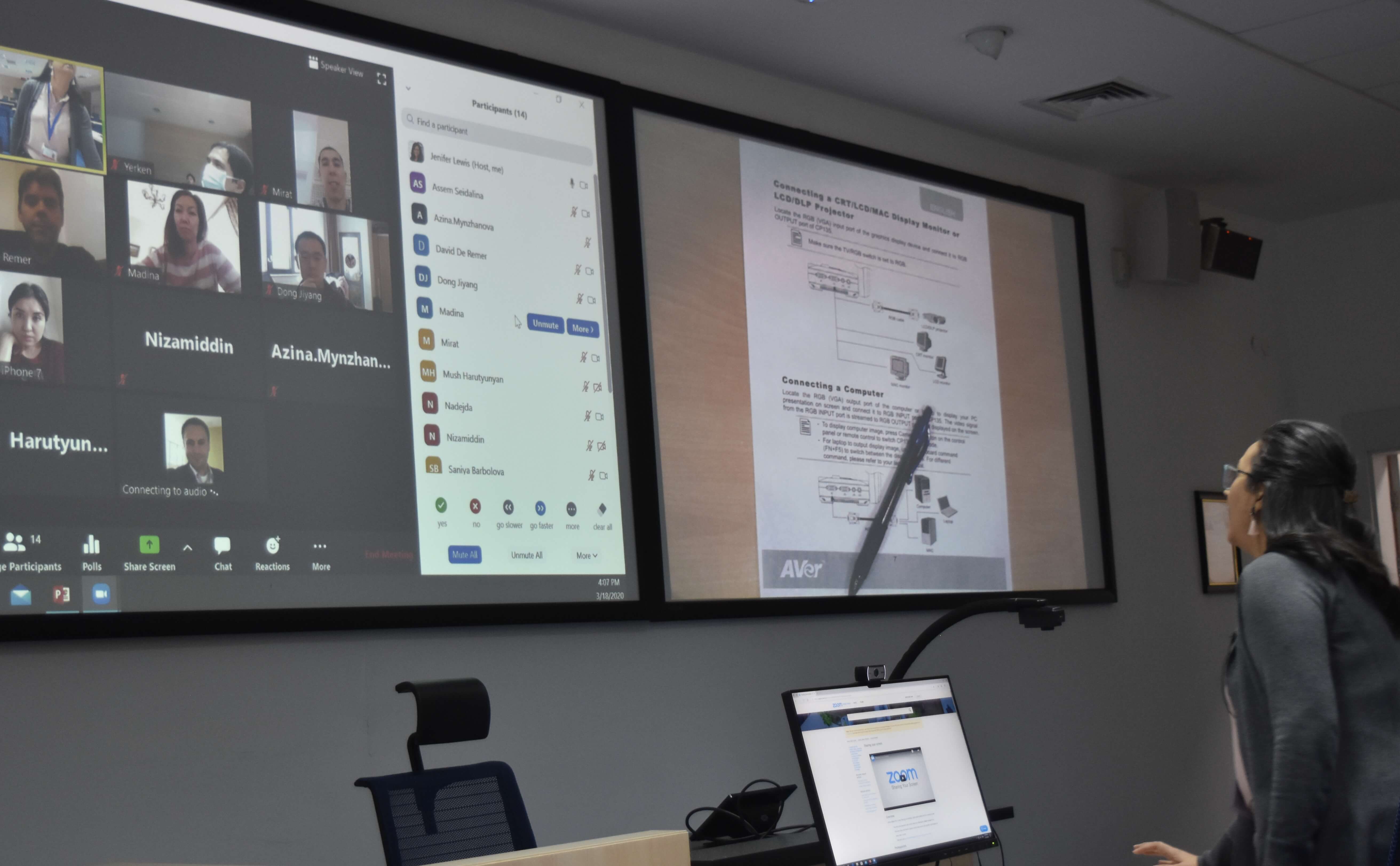 ---
"As with many colleagues across the world, our staff are quickly working to adapt our courses to an online delivery format," Jenifer says.
Olga had initially planned to complete her Erasmus semester abroad at the University of Applied Sciences and Art in Dortmund, Germany. With countries shutting down their borders to contain the virus, Olga found her plans changing. She's now working and studying from home.
"I realized it's much bigger than one person," Olga says. "It's about protecting the elder population, people who have respiratory or chronic diseases, and not putting extra pressure on already full hospitals. It's a very important moment in history and I'm happy to contribute by following social distancing and thorough hygiene.
Jenifer adds that the school faculty is doing whatever they can to support students in their learning with online support.
"Our campus community is coming together in many ways and, although separated by distance, we are truly embodying our NU motto, 'One university, one team!'" she concludes.
---