When Kseniia Lobanova was looking for the right MBA she had her sights set on Asia, the part of the world she had most interest in. She was attracted to the abundance of opportunities and the rapid growth in the region, she says, and eventually picked the Hong Kong University of Science and Technology's (HKUST) Business School.
The school has just been ranked the number one business school in Hong Kong in this year's Global MBA ranking by The Financial Times. Graduates on average increase their salary by 113%, and the diversity of the MBA classroom—64% international students—sets them up to flow seamlessly into Hong Kong's multinational economy.
"I think naturally we approach a problem based on our own experience which seems like to us the only right and possible way," says Kseniia.
"But with so many people who have completely different backgrounds both culturally and professionally, they help to bring out those different parts of the puzzle.
---
Why an MBA
Before the MBA, Kseniia was working in the telecom industry in her native Russia—she's from Vladivostok. She was part of the in-house finance team, working on financial planning, budgeting, and accounting. Her last role before the MBA was as a finance manager for the far eastern region of Russia.
While in that role, Kseniia says she began to feel comfortable, and so she was after something new—an MBA was the logical next step. She arrived in Hong Kong from Russia with love for a new challenge and excitement at the opportunity to work abroad. It also met her target of gaining experience among a multicultural, diverse cohort.
She landed a job with Citigroup in Singapore after the MBA. She began her career there on the company's Human Resources Rotation Program and is now vice president for HR.
---
How the MBA impacted my career

What the MBA at HKUST does so well, says Kseniia, is not just prepare you with the skills to enter the workforce in Asia, but to also connect you to companies and the local market in Asia.
"A lot of us outside of Asia don't have a lot of connections [or] understand how things are done in Asia—they did a great job in helping us assimilate and navigate a new culture.
"There were plenty of opportunities to showcase our professional profiles and build those business connections that then I was able to leverage when it was time to look for full time job."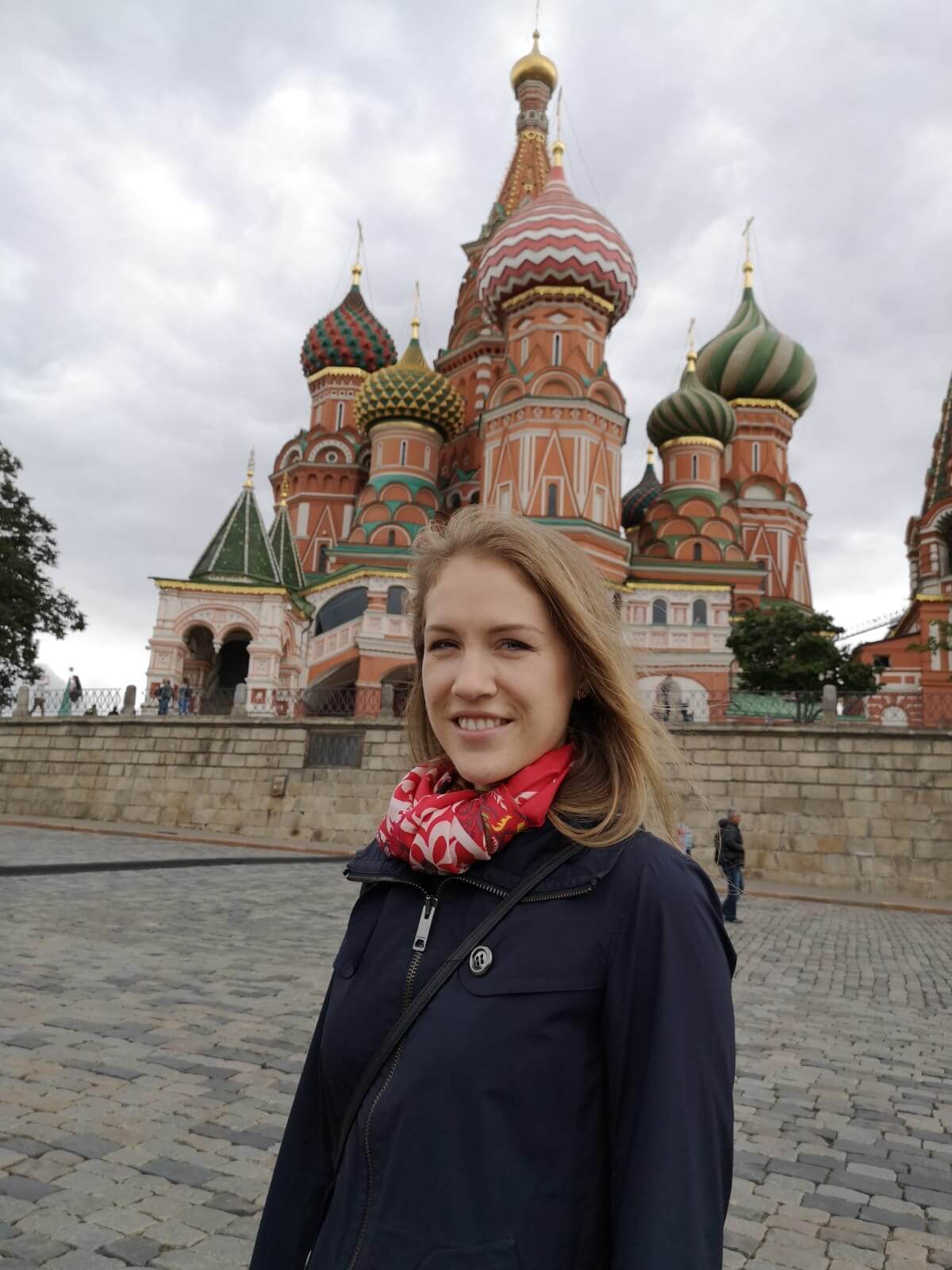 Those connections also opened up the door for Kseniia to land an MBA internship with INFINITI—the luxury vehicle division of Nissan—for a three-months. She worked directly with the finance director on a company project.
It was a new industry, in the global headquarters, and she had to liaise with multiple stakeholders in North America, India, Japan, and the wider APAC region.
"We looked at the different issues you get in parts of the world and how it all comes together and translates into revenue," she recalls. "What I was able to do from my side was help drive business goals—it was a very enriching experience."
So that was Kseniia's first working experience outside of Russia. She adds that the diversity on the MBA prepared her to fit in seamlessly
"In Hong Kong most places will have huge amounts of diversity, and just dealing with different stakeholders gave me amazing insights into how to do business with different nationalities."
---
Landing a job with Citigroup in Singapore
When it came to finding a job post-graduation, Kseniia wanted to move away from pure finance. She was after something with more interaction with people, less numbers and more personal.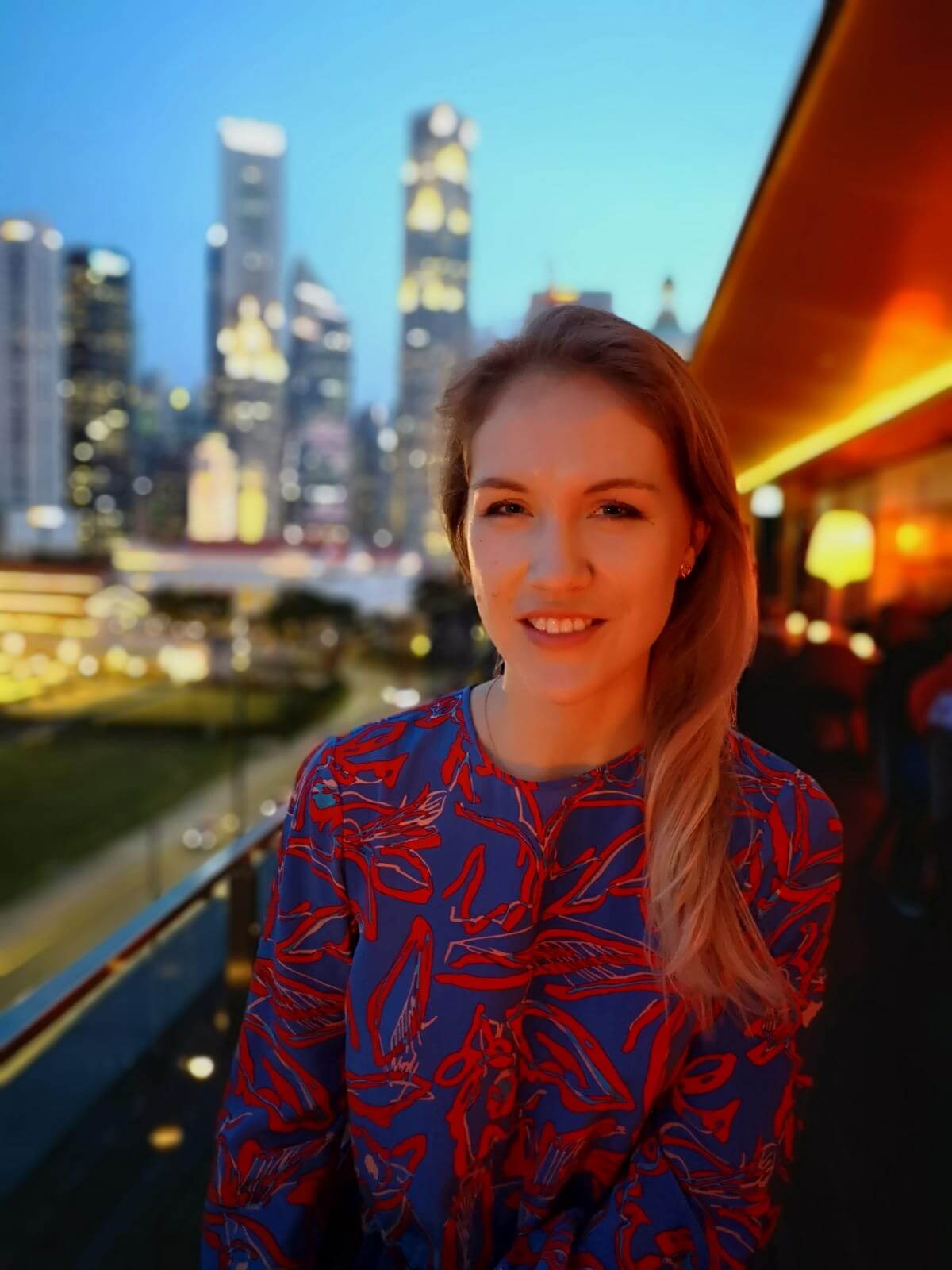 She wasn't sure exactly what she was looking for, beyond a career switch. It just happened that at the time she was on the MBA—class of 2015—HKUST had close ties with Citigroup's recruitment team.
The dean at the time approached her and asked if the company's HR management training program was of interest to her. It was a two-year program, with rotation, that started off with a couple of weeks in New York City, then Hong Kong, and then to Singapore.
Serendipitously, there were some other alumni from the HKUST MBA who had also been through Citigroup's HR training program. One alumna in particular was a huge help, and recommended Kseniia for the role—the network is something that really stands out about the program, Kseniia adds.
"The program is relatively small, so there is a stronger sense of community. It's more personable and collaborative and I think the richness of that perspective and experience is really second to none."