2. A chance to explore different career pathways
---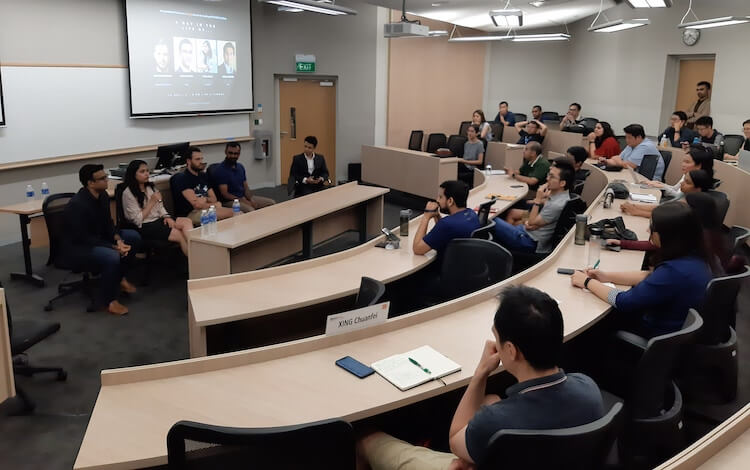 ---
Not everyone goes into an MBA with a clear idea of where they want to end up. The appeal of a business degree program is that it will help you determine which career paths would be a good fit for you.
At NUS Business School, MBA students have access to a rich and diverse ecosystem of student clubs, a platform for events and activities which build on the learning experience, enabling students to enhance their knowledge and skills in a particular industry or area of expertise, and explore various career pathways.
Exploring these different career paths and interests is an important part of the learning experience, whether this is through meeting leaders in investment banking and venture capital at Finance Club panel discussions, or participating in hackathons with the Entrepreneurship Club.
Case competitions and challenges can also give you applicable leadership and business experience. The MBA Energy Club, for instance, hosts a Cleantech Challenge. Over six months, student teams form and pitch business ideas that are innovative, have a positive environmental impact, and are sustainable. Finalists head to the global final at London Business School, with $10,000 up for grabs for the winning idea.
Kris Sidharta, head of marketing at Akamai Technologies, has been involved in the MBA Marketing Club for several years, hosting informal coffee chats with students interested in exploring marketing as a profession. More recently he's seen a desire for students to explore more diverse career options, beyond typical MBA graduate professions.
"The current situation is driving people to look at other options. People want to participate in everything rather than just go for what's in front of them," he says.
---
3. A way to build connections and pursue career opportunities
---
Related Content: