The Belt and Road Initiative (BRI) is China's largest infrastructure project yet, and could change the country's MBA job market profoundly.
The $900 billion initiative was launched by president Xi Jinping in 2013, with the aim of increasing trade, and boosting economic growth in Asia and beyond.
Modelled after China's ancient 'Silk Road' trading routes, BRI projects stretch from Greece to Sri Lanka, and include the construction of railways, ports, and energy plants.
Ambitious projects like this have the potential to create huge shifts in the global economic landscape. To achieve success, the BRI will need a large workforce of talented managers: that's where China's business schools come in.
To find out what the BRI means for MBAs in China, we spoke to Dr. Andrew Yuen, senior lecturer and associate director of e-learning for MBA programs at the Chinese University of Hong Kong (CUHK).
---
Insight from inside the BRI
Many of China's business schools are doing their best to prepare students for the new economic landscape—and career opportunities—being created by the BRI.
At CUHK, for instance, MBA students can learn more about the BRI and what it means for them.
"In 2020, CUHK Business School is launching a new course focusing on the Belt and Road initiative, and the Greater Bay Area (GBA) Ecosystem," explains Andrew.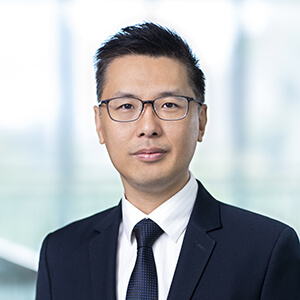 As well as learning about the BRI in the classroom, students have the chance to hear from Chinese professionals who are directly involved with the initiative.
"Guest speakers who are experts in Chinese business, especially the BRI and GBS, are invited to share their valuable experience with our students," Andrew notes.
Later in the module, MBA students travel to Khorgos, Kazakhstan to gain some hands-on experience of the BRI.
Situated on the Kazakh-Chinese border, Khorgos is home to a 'dry port'. Here, when construction is complete, Chinese freight will be loaded onto trains for transportation to Europe.
"On the trip, students have the opportunity to meet with local government officials and business leaders, as well as representatives of the Chinese Chamber of Commerce," says Andrew.
During these meetings, students got to grips with the latest BRI projects being carried out in the country.
"Students also visited the border between China and Kazakhstan to experience the cross-border trade between the two countreis," Andrew adds.
---
BIR Challenges
In the wake of the COVID-19 outbreak, the BRI has slowed. Many countries within the Belt and Road region, like Russia, have closed their border with China.
"In the short term, it is unavoidable that the initiative will be slowed down," says Andrew. "The outbreak almost froze different kinds of international economic cooperation and international flows of people."
If the Chinese government can work with Belt-Road countries to contain the outbreak, though, this will create a strong foundation for future relationships, he believes.
---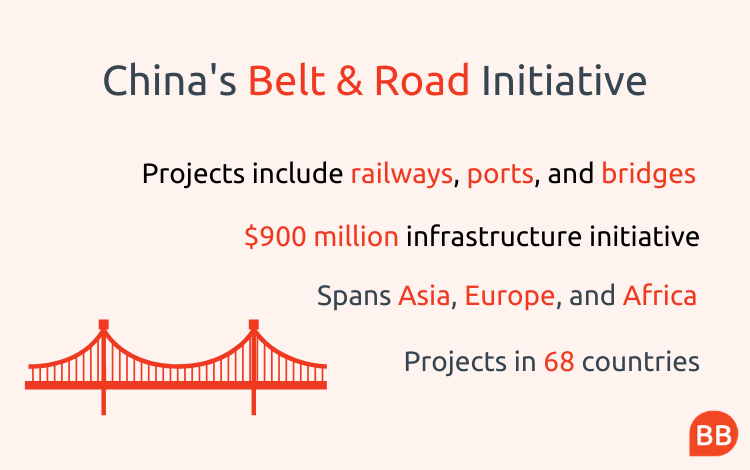 ---
The BRI and MBA jobs
In the coming years, we can expect to see more large-scale infrastructure projects like the Khorgos dry port going ahead.
"These will include railways, seaports, and energy and utilities facilities," says Andrew. With so many large-scale projects come jobs, he adds.
"These projects create business opportunities in project management, project financing, insurance risk management, construction, transportation facilities management, and more," Andrew explains.
With their abilities in project management and financial acumen, MBAs will be in a good position to take up these kinds of roles.
The burgeoning infrastructure being built will also make local resources more accessible. Many Belt-Road countries are rich in oil, natural gas, and minerals. When these reserves become more accessible, further opportunities will open up in the extraction and supply chain spaces.
"Given the economic growth driven by the BRI, these [Belt-Road] countries will also become potential new markets for Chinese exporting businesses," Andrew believes.
Entering a new market can be challenging, and these businesses will require employees with a sophisticated skillset— MBA graduates from Chinese schools are well-placed to fill the gap.
At CUHK, for instance, students on the MBA program can undertake modules in Marketing Management and Strategic Marketing, which cover topics like market segmentation and targeting.
Overall, the opportunities being created by the BRI are significant and varied, Andrew believes. For MBAs in China looking for a challenging and impactful role, getting involved with BRI initiatives could be the answer.
---
This article was originally published in April 2020
Please Enter the Code Below