If you're passionate about finance, a career in investment management has a lot to offer. You'll get to work in a fast-paced environment with international exposure, challenge, and great compensation.
These coveted roles can be tough to break into, however. To improve your chances, you might choose to up your skills by becoming a Chartered Financial Analyst (CFA), or enrolling in an MBA program.
For Maya Kabbara and Michael Gurman, working towards both qualifications at once helped launch a fulfilling career in capital markets.
---
Maya Kabbara—launching a career in Canada
When Maya enrolled at university, she fell in love with finance.
"There's always a story behind how companies and the economy perform—it helps you understand the world," she explains.
Maya had planned to study medicine, but some finance electives swung her career in a different direction, and she graduated with a degree in business administration and finance.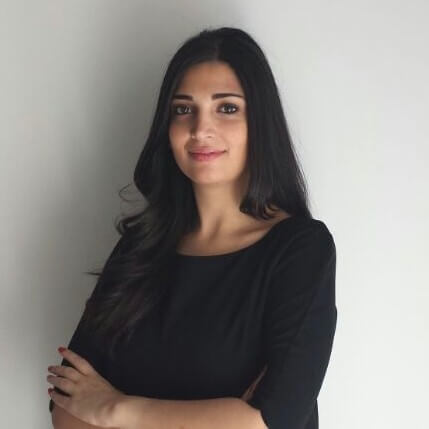 Originally from Lebanon, Maya had always been curious about living abroad, and Canada quickly stood out for its well-developed financial markets, stable economy, and lively culture.
The country's friendly visa policies let international students stay and work for up to three years after they graduate, and many students like Maya secure permanent residency shortly after graduation.
With Canada in her sights, Maya's next task was finding a program. She knew that obtaining her CFA charter was on the cards, but was keen to find a program that also offered broader business insights.
As one of the few programs that integrates CFA charter materials fully into its curriculum, the MBA in Investment Management at Concordia University's John Molson School of Business stood out to her.
Offered by John Molson's Goodman Institute, the three-year course enables students to prepare for all three levels of the CFA charter alongside an MBA, with the potential to graduate with both qualifications.
She felt it was a great investment of her time, and saw no equivalent in Canada.
At John Molson, Maya built a strong Canadian network, with diverse, like-minded people who inspired and supported her.
Another highlight were the career events she attended, including networking opportunities and job application workshops.
Taking advantage of the on-campus networking, she secured an interview that led to a position in one of the most competitive bank rotational programs, at National Bank of Canada.
Working in capital markets at Laurentian Bank Securities, many of the skills she learned at John Molson come in useful today.
"In addition to analytical skills and financial knowledge, I place a lot of value on presentation skills and networking," she explains.
The ability to tailor her communication to different audiences also comes into play in Maya's part-time teaching posts at McGill University and Concordia.
"I'm blessed to be living today the life I had always planned for, and I'm confident my passion and experience will lead the way to an even better future," she says.
---
Michael Gurman—getting an edge in investment
As long as he can remember, Michael has been fascinated by investment markets.
"I always wanted to deal with money," he explains, "but on a scale that could make an impact."
Michael began his career in asset management, and although he enjoyed the work, a few years in he felt unable to access the decision-making opportunities he wanted.
To get these roles, Michael needed to increase his knowledge base—earning a CFA charter seemed like an obvious route.
"But when I went on LinkedIn and looked up every job I could have wanted in the future, every person who held those jobs had an MBA and the CFA charter," he notes.
With this discovery, Michael decided to undertake the MBA in Investment Management at John Molson's Goodman Institute. Having studied his bachelors at the school, he was confident in the quality of its faculty, and its international reputation.
When he entered the classroom, he was inspired to learn not only by the professors, but also his peers.
"We had a Facebook chat, and we'd talk all the time about what's going on in the markets," he recalls.
In the summer of his second year, Michael landed an internship with National Bank Financial in Toronto, acting as an analyst for corporate and investment banking.
It was a huge step toward his dream job, and he was determined to make the most of the opportunity. "I would always take a tonne of notes, and I wasn't shy to ask questions," he recalls.
By the end of the summer, Michael had converted the internship to a full-time job. Today, he works as a credit capital markets analyst, helping make decisions about which companies the bank should lend to.
The skills he learned at John Molson have been integral to his success, he states.
"A lot of my job involves reading, playing with, and understanding financial statements," he explains. "Before the MBA, I didn't have really sound knowledge of accounting.
"For me, it's really a dream job that I wouldn't have got without the program."