Tech companies have been among the top MBA recruiters for some time now and are consistently ranked as some of the best companies to work for worldwide. But traditionally consulting firms like the big three of McKinsey, Bain and Boston Consulting Group have been the top recruiters of MBA graduates.

This changed in 2020. According to the latest Graduate Management Admission Council (GMAC) Corporate Recruiters Survey, 89% of tech companies hired MBAs in 2020, higher than consulting on 76% and finance on 75%. Tech companies also plan to hire more MBAs than either of those industries in 2021.

So why are tech companies hiring more MBAs?
---
MBA skills suit the tech industry
In many ways it's quite simple; tech companies like MBA graduates. They like the skills and knowledge MBAs learn, and feel that makes graduates a good fit for their companies.
MBAs have a wide array of skills by the time they graduate. They're proficient managers, but they're also trained across things like marketing, finance, data analysis, and strategic thinking. This makes them a good fit for the fast pace of a tech firm.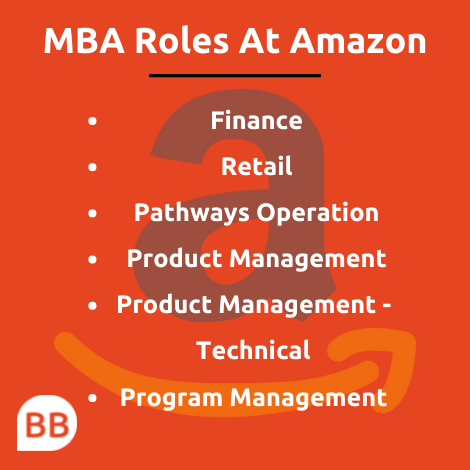 At Amazon—who plan to hire over 1,000 MBAs in 2021—MBAs are hired across six different roles, ranging from finance to pathways operations.
"We value MBA students as they tend to fit well within our corporate culture," says an Amazon spokesperson, "they are customer-obsessed, risk-oriented, scrappy and analytical."
In 2021, GMAC found three of the most desirable skills among MBA recruiters in the tech industry were leadership and motivation, strategy and innovation, and decision-making processes.
"Companies need talents who can market their products, manage teams, and have the potential to lead the company to new heights," says Anna Woo (pictured), head of MBA career and alumni development at the Hong Kong University of Science and Technology (HKUST).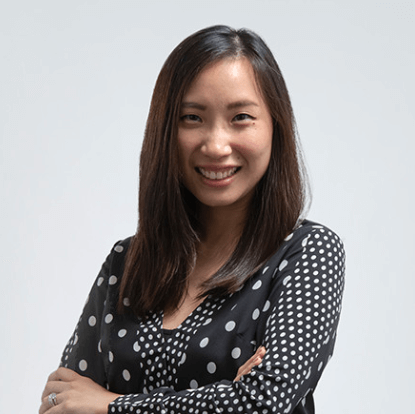 "MBAs anticipate challenges and risks, both during important decisions and when implementing them," she says. The leadership skills developed during an MBA mean 54% of tech companies place MBAs in the fast track to a leadership role after joining.
As many as 79% of recruiters also said interpersonal skills were a primary reason for hiring MBAs. MBAs experience a wealth of networking events, group projects, and practical work simulators during their programs. Cohorts are also typically very diverse. At INSEAD, 2021's top-ranked MBA according to the Financial Times, the program comprises 94% international students. The result is that by the time they graduate MBAs are strong communicators capable of interacting with a diverse range of people.
"These skills transcend across industries," says Anna, "gone are the days when tech people only speak the program languages.
---
Business in the technological revolution
It goes both ways; MBAs are also flocking to technology because it's quickly becoming the most important sector in business.
Among Fortune 1000 companies, 92% are investing in big data and artificial intelligence. It's also estimated that by 2025, there will be 75 billion connected devices in the world. Tapping into this growth potential and becoming part of the tech revolution is hugely attractive to MBA graduates.
"As a growth-oriented, dynamic sector, technology is a great fit for MBA students," says Beth Briggs, associate dean of career services at NYU Stern Business School.
"The need for change agents who understand the intersection of business and technology has been rapidly on the rise," she adds.
MBAs have been preparing students for this transformation by incorporating technology related skills into the curriculum. At HEC Paris, France's top-ranked MBA according to the FT, the program begins with an introductory course in data science. Students must also complete core modules in statistics and business analytics, and have the option to specialize in digital innovation.
In 2018, NYU Stern launched the Andre Koo Tech MBA, an entirely specialist tech program. It aims at preparing students to be equipped to utilise technology in business, from big data to emerging technologies.
The incorporation of tech into the MBA curriculum means by the time they graduate, MBA students have a plethora of tech-specific skills, and they are aware of the vast potential of technology in shaping business.
"Courses allow MBAs to explore the exponential power to transform operations, customer experiences, and business management by harnessing the power of technology," says Anna from HKUST.
---
Read: 11 Top MBA Skills And Why They Matter To Employers
©Facebook/ESCP

---
Evolving technology during the pandemic
But is all that enough to push tech recruiting above consulting and finance? While tech has been following an upward arc for some time, the sector's strong performance during the coronavirus pandemic accelerated its development.
A recent McKinsey survey found that in North America, the proportion of products and services on offer that were partially or fully digitized rose from 41% in 2019, to 60% in 2020. As lockdowns extended across the globe much of everyday life was forced online.
Big tech companies like Amazon and Facebook have seen some of their strongest returns during the pandemic. Amazon's year-on-year first quarter profits rose from $2.5 billion in 2020 to $8.1 billion in 2021.
"Throughout the last year technology has dramatically changed the way we work and live," says Beth from NYU Stern, "MBA students want to be part of innovative organizations developing new solutions."
Those innovative organizations include around 1.35 million tech startups around the world, along with the many established players who are investing in innovative new tech solutions for the post-pandemic age.
---
Read Next:
MBA Recruiters Still Wary Of Online Programs