The one-year MBA from HEC Montréal in Canada helped Manoj Subramaniam make the transition from software engineering to product management and land an exciting MBA job at video games giant Ubisoft.

Working at the intersection of business and technology, product managers find solutions to gaps in the market and ensure that a product meets consumers' needs and provides a great user experience.

It's a role that requires strategic vision, data skills, and a team player mindset, offering a fast-paced and lucrative career for MBA grads interested in the world of tech.
---
Choosing the HEC Montréal MBA
A computer science master's graduate from Carnegie Mellon University in the US, Manoj worked in software engineering for both startups and big companies like Ericsson before his MBA.
But after 10 years as a software engineer in his home country of India and in Silicon Valley, he knew he wanted to pivot into product management.
"As an engineer, you're kind of focused on the 'how', the execution, the problem-solving. But over the years, I also became interested in the 'why' of the problem," he says.
"I wanted to get in front of customers, understand the strategy of the company, and help decide what we're going to build."
Manoj knew that an MBA would provide him with the business acumen and strategic thinking skills he was missing, which he could combine with his technical expertise to make his profile stand out.
He had three criteria when choosing an MBA program: affordability, a good reputation, and extensive industry connections. HEC Montréal ticked all three boxes.
Ranked second best business school in Canada by Bloomberg, HEC Montréal's one-year MBA program only costs $54,000 for international students.
The school is also known for its close ties to Montréal's thriving entrepreneurial and tech scene. Initiatives like Creative Destruction Lab and Next AI allow MBA students to work with leading and emerging companies in AI, video games, big data, virtual reality, and more.
---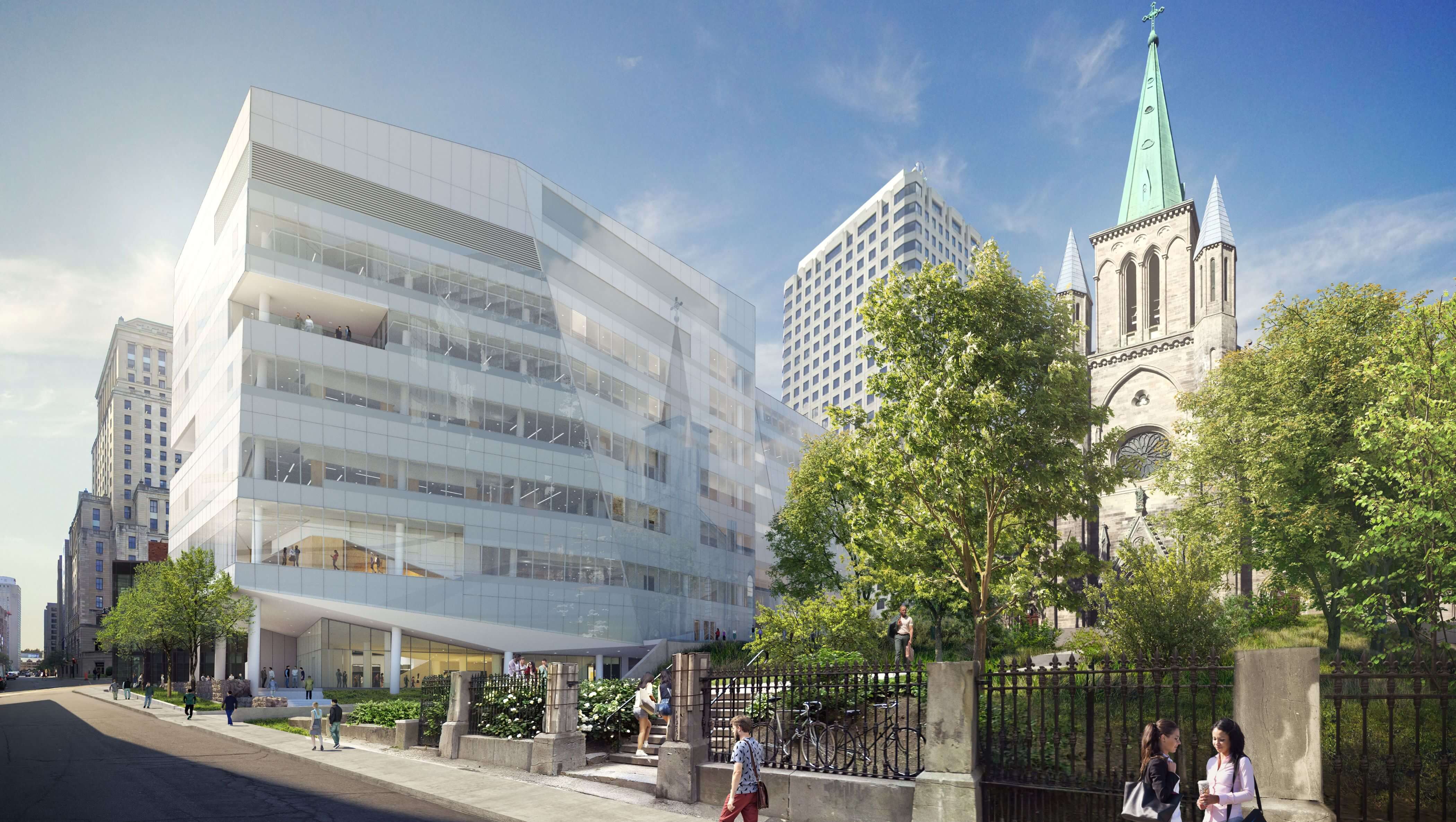 The 2022 class will be in HEC Montréal's new downtown campus. Credit: HEC Montréal
---
Switching into Product Management at HEC Montréal
The Creative Destruction Lab, an accelerator program which enables students to work as consultants for tech startups, was a crucial part of the appeal for Manoj.
Students get paired up with a startup and work with them on a real business problem for several months throughout the MBA.
Manoj became a consulting product manager for Humanly, a startup that has built a conversational AI that helps organizations recruit a qualified and diverse workforce.
He carried out competitor analysis, conducted market research, and contributed to defining the company's brand.
"I told them my interests, and they were kind enough to give me the type of projects that will help me build those skills that would then allow me to find a job after graduation," Manoj says.
HEC Montréal also offers other opportunities for students to apply their skills in a real-life context.
Students get to draw up strategy recommendations for businesses in the HEC Challenge, and explore an industry in-depth during the five-week consulting field project at the end of the program.
---
Landing a post-MBA Product Manager job at Ubisoft
Manoj graduated from the HEC Montréal MBA in September 2021. In November, he was offered a job as a product manager at Ubisoft.
He's part of a team that builds platforms that help game developers accelerate the development of games, reduce costs, and make sure that best practices are followed.
Manoj says that the marketing knowledge he developed during his MBA has been particularly useful.
"I took a lot of electives in digital marketing, as well as one on pricing strategy. As it turns out, this will be directly helpful in my upcoming projects," he explains.
But for Manoj, "70% of the value of the MBA comes from the softer elements," like leadership and communication skills.
Through courses like Politics and Influence in Organization or Organizational Design: People, Structure and Culture, MBA students get to sharpen their interpersonal skills, becoming more effective and compassionate leaders.
"The role of product manager is very influence-oriented," Manoj explains. "You cannot rule by diktat, you can't order people around. You have to marry the interests of the customers with the business strategy, while taking into account the technical side."
Now skilled in both team management and technical knowledge on marketing, strategy, and data after his MBA, Manoj has all of the expertise required to create the tech products that will be the future of business.
Related Content: