Sustainability, social responsibility, and social impact are more than just buzzwords. Today, more and more people are making lifestyle changes to act in an ethical and sustainable way—and this extends to MBA graduates.
According to a survey by the Association of MBAs (AMBA), recent business school graduates are more concerned about ethical business practices than ever before. 20% of survey respondents said they chose to pursue an MBA to build a sustainable business.
So how does an MBA open doors to social impact careers?
---
What are social impact careers?
Rachida Justo is professor of entrepreneurial management and social entrepreneurship at IE Business School. The International MBA at IE Business School, she says, integrates a focus on social impact across the curriculum, regardless of the topic.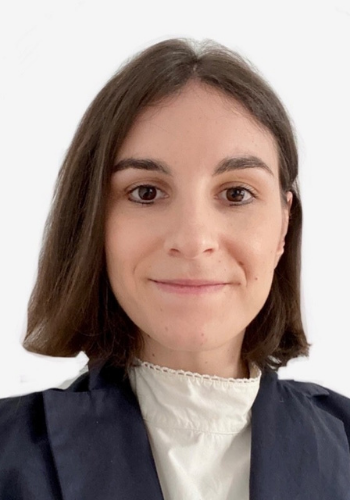 In the past, if MBA graduates wanted to work in social impact, some of the only options available were working for a nonprofit or an NGO, Rachida explains.
Today, though, the social impact industry is growing rapidly. A key sector within social impact is impact investing, a market that reached $715 billion in assets under management in 2020.
"I think at the beginning it was more social entrepreneurship and now the whole ecosystem is developing around it," says Jeanne Roche (pictured), a PhD candidate at IE Business School who specializes in social entrepreneurship and impact investing.
Jeanne adds that regulation is also a promising area for students who want a high-impact career after their MBA. "We will also need more regulators to start taking into account the impact, and the negative impact, created by all these companies," she explains.
Other potential careers in social impact for MBA grads include working for social enterprise accelerators and ESG investing, focusing on environmental, social, governance factors when making investments.
---
Exploring social impact careers during your MBA
IE Business School MBA students get the chance to develop their knowledge of social impact in the Social Impact Lab, a five-week consulting project where students address real issues that organizations face. Previous participating companies include Microsoft and AB InBev.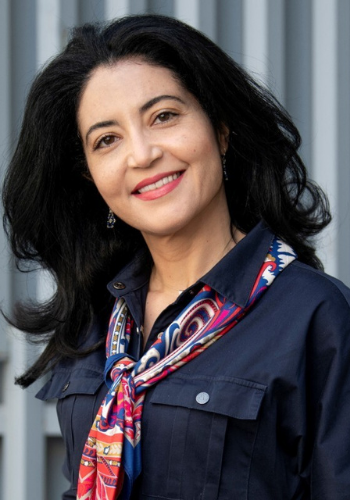 Rachida (pictured) explains how every course at IE, including traditional MBA subjects like operations management to human resources, will introduce students to social impact and ethical considerations.
The final exam on Rachida's elective course, Social Entrepreneurship & Impact Investing, is also organized around social impact careers. Students can choose between three projects: pro bono consulting, creating a social enterprise, or writing a case study on a social enterprise.
"The other thing that we're doing in the MBA for the next few years is making students aware of the possibility to specialize in impact, not to wait until the end of their degree to specialize."
This focus on social responsibility and potential social impact careers means IE MBA students are ready for the jobs market once they graduate. 95% of IE MBA students looking for jobs receive an offer within three months of graduation and the school boasts over 1,800 recruiting partners.
IE also boasts a network of 70,000 alumni spread globally, many who work in social impact jobs, that MBA students can connect with.
---
The future for social impact careers
When it comes to social impact careers, consumer and investor behavior is driving change, creating social impact jobs across industries.
One-in-three UK consumers have stopped buying products due to ethical or environmental concerns, according to a recent Deloitte survey. Meanwhile, investment in ESG-dedicated funds already exceeds $2.7 trillion globally.
Social impact as a sector is still in its early stages and it's not clearly defined. "Even the definition of what is social impact will vary a lot depending on each person," Rachida explains.
Still, there are a myriad of career options out there, whether you want to launch your own social impact project or have impact through others or through other existing structures.
For anyone looking to pursue social impact careers, Rachida says choosing an MBA that puts social impact at its core is key.
"At IE, there is a very big effort that is made to infuse impact at every level no matter the discipline."