Located in the business hub of Hong Kong, HKUST Business School offers one of the top ranked full-time MBA programs in Asia.

But the school is equally known for its flexibility. The HKUST part-time MBA can be completed in anything from 18 months to five years, and allows students to choose from among 60 different courses.

For Keno Lung (pictured below), this flexibility and diversity proved a winning combination, and he enrolled in the HKUST part-time MBA in 2021.

Keno began his career as a recruitment consultant, and a few years later opted to move to in-house roles, first with sportswear brand lululemon, and later with a luxury retailer.

When he took on additional responsibilities as head of HR for Hong Kong, Keno wanted to gain a thorough grounding in broader business functions. A part-time MBA allowed him to do just that, without having to step back from his exciting role.

BusinessBecause caught up with Keno to find out why he chose the HKUST part-time MBA, and how it's supporting his career.
---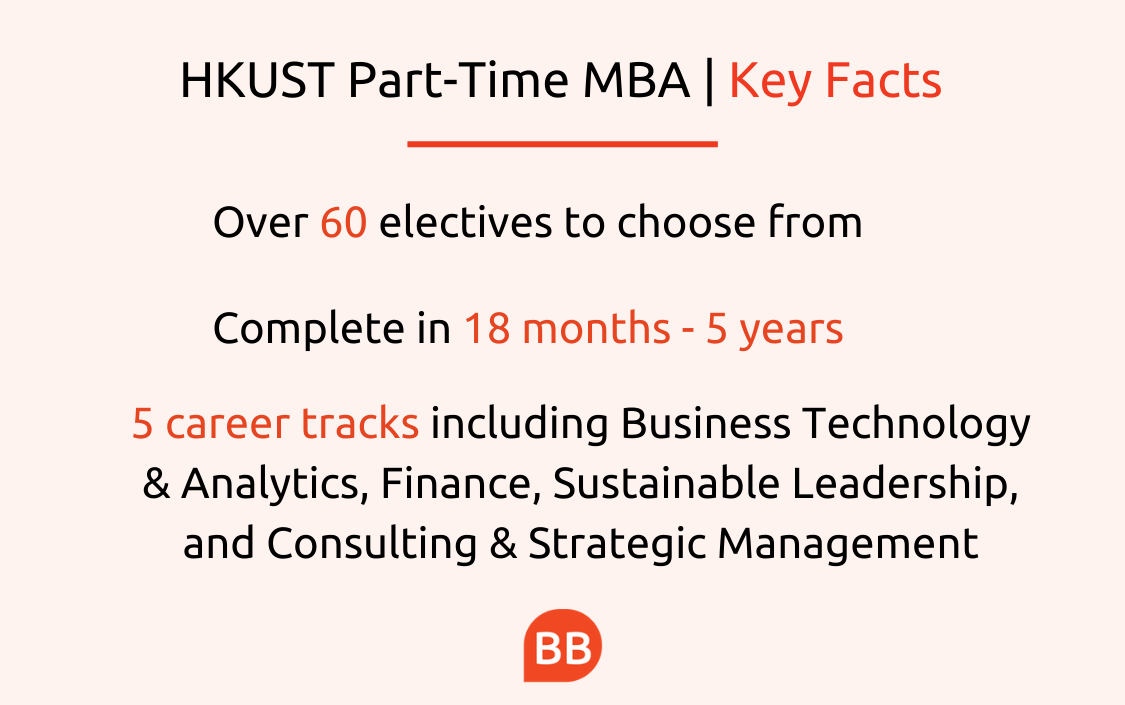 ---
Why did you decide to pursue a part-time MBA?
While working with my current employer, I took on the responsibility of being head of human resources for Hong Kong. That's when I considered business school.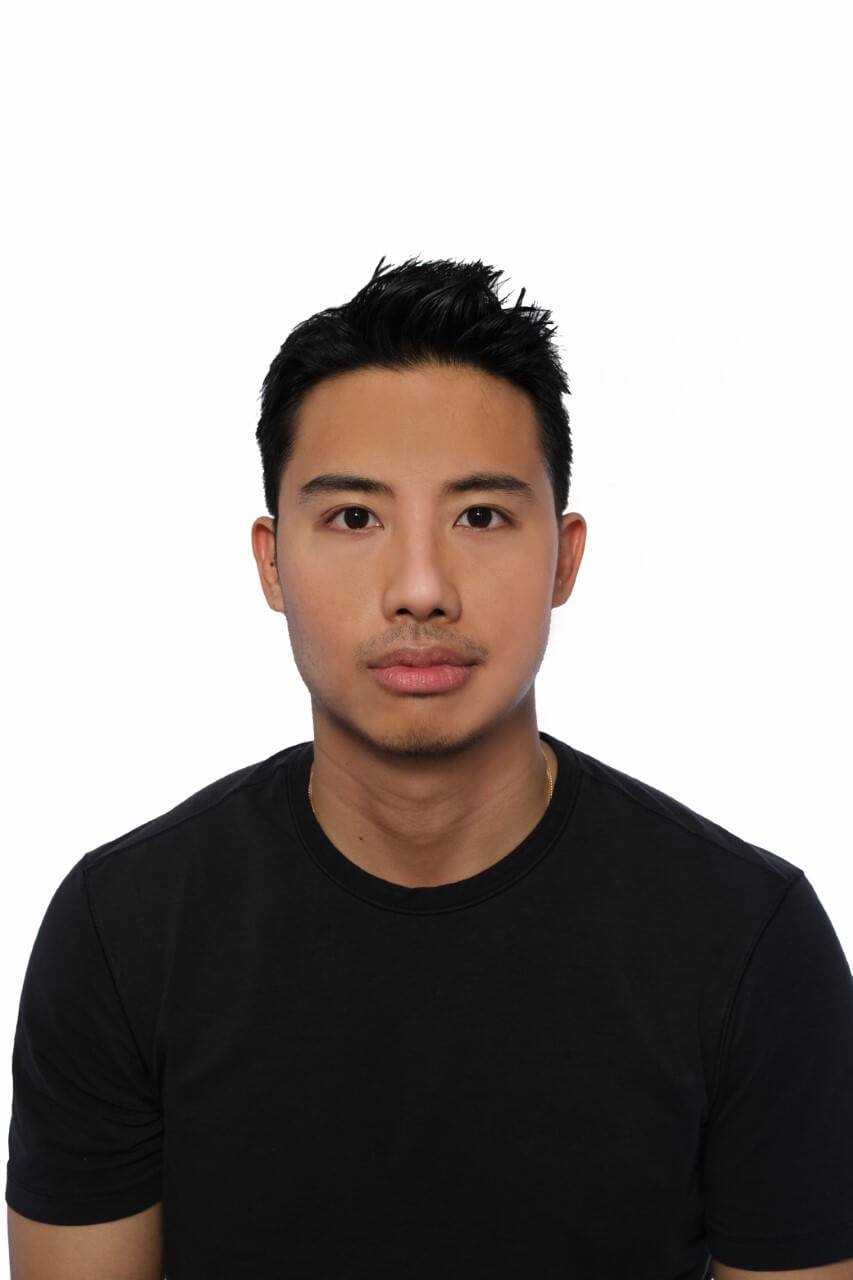 I wasn't looking to change careers, but to further my current trajectory as a business partner. You can gain [business] knowledge through conversations with your stakeholders, but I wanted to gain that deeper understanding. Having an MBA can also act as a stamp of approval if you're interested in international mobility.
I realized that part-time programs tend to attract students with similar levels of experience to me, so I'd be able to learn from my peers.
---
Why HKUST Business School?
I actually had a scholarship offer to attend another part-time MBA program, so it was a difficult decision. But HKUST has a reputation in Hong Kong for being the best, and having a very sophisticated program.
The students who attend HKUST are also very high quality. I thought if I'm investing in my education, I want to learn from the best, and learn alongside people who are really committed to the program.
---
What are the highlights of studying the HKUST part-time MBA?
The HKUST program always links what we learn in the classroom with real world examples, and that's something I appreciate.
I think MBA programs have a reputation for being all theory, but HKUST is aware of that, and they try to make their courses very practical. Topics are always linked back to a business case, and instructors always ask us how we'd apply what we've learned in real life.
Additionally, I think the care that my classmates have for their homework helps us have high quality discussions, and it gives our time in class a lot of depth.
---
What are the challenges of studying the HKUST part-time MBA?
What's challenging is the time demands.
I study with very high achievers who have high expectations for themselves. In that kind of environment, along with our demanding work schedules, you need to find a good balance otherwise you'll get burned out.
Time management is the biggest challenge!
---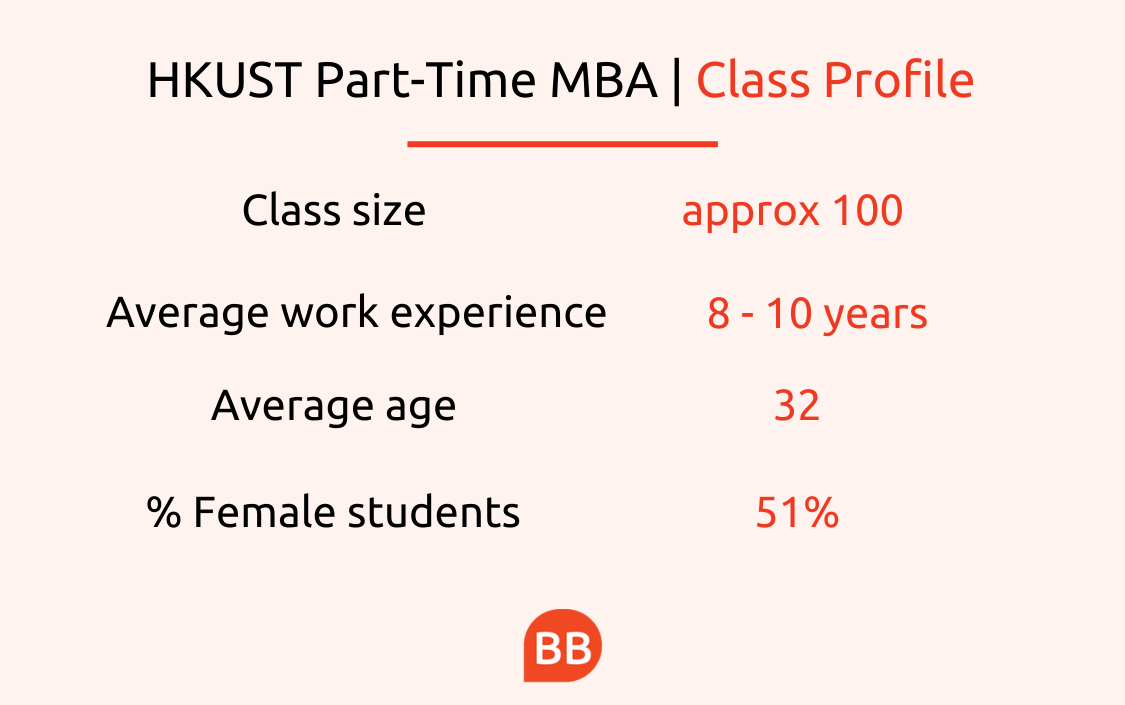 ---
How is the MBA helping your career development?
We study some business theory, but other topics are immediately applicable. For example, I'm taking a financial accounting course, and now when I'm looking at numbers I can apply certain theories that I've learned.
This refines the way you present information at work, and even impacts what questions you ask.
But my stand-out course is managerial communication. It's so powerful, because I think communication skills are extremely underrated in your career progression. To be an eloquent and powerful communicator is very important for a leader.
Going into that class has been extremely humbling, and the professor is fantastic.
---
Would you recommend the HKUST part-time MBA to others?
I do recommend it! I've got no regrets and I'm happy with my choice.
I think I'd recommend the program to people who want to take it really seriously. The expectations of students are high and people are very committed, so be ready for a ride —it's not a walk in the park!
Related Content: