It's time for another Applicant Question of the Week at BusinessBecause!
Every week, we give you the opportunity to ask one of our chosen admissions experts anything you want to know about getting into business school. One question each week is chosen for our expert to answer.
This week, our question comes from an anonymous user.
Their question is answered by Pascale Martin-Saint-Etienne, director of the MBA in international management at ESCP Europe.
---
Applicant Question of the Week:
Dear BusinessBecause,
What unique opportunities does studying an MBA in Europe offer?
---
The Answer:
Studying in Europe offers amazing opportunities to be plunged into diverse economies and public policies within historical and cultural contexts.
Europe is a multicultural continent of around 50 different countries, languages, and cultures.
And it is a small continent compared to the six others, which enables people to travel from a country to another easily and quickly for an affordable price.
European universities and business schools are key providers of future managers in business.
One way of taking advantage of these opportunities is to study at a business school with multiple campuses.
ESCP Europe is settled in six countries in the heart of Berlin, London, Paris, Madrid, Torino, and Warsaw.
We cultivate the values of academic excellence inherited from a European university culture.
Through our research, we develop a singular concept to management disciplines based on a multicultural, interdisciplinary, and open approach to the major challenges of tomorrow's world.
We establish creativity by cultivating curiosity and boldness, and encouraging the contribution of all disciplines to economic dynamism.
---
Read Here's Why Applications to European Business Schools Are Booming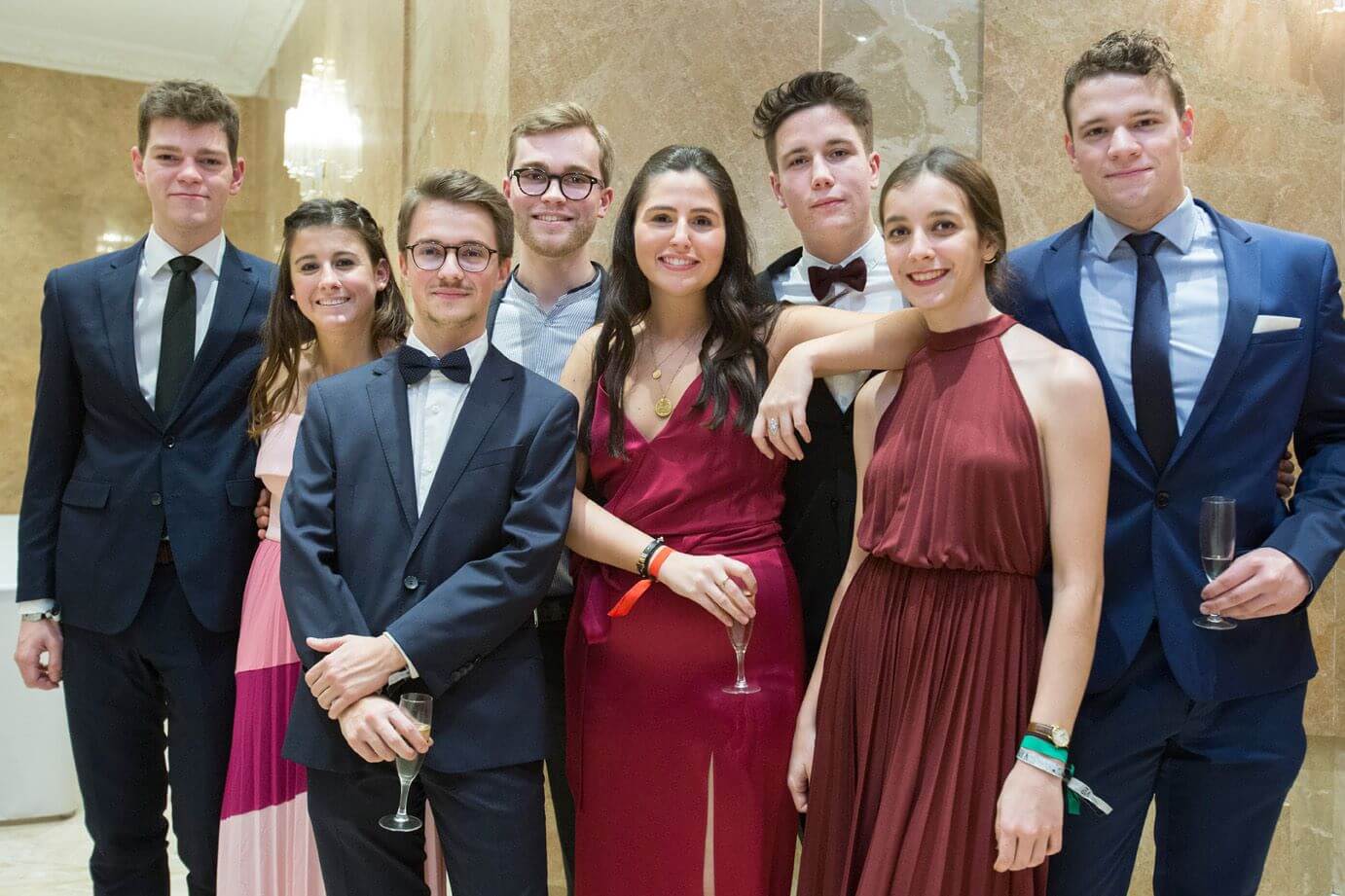 ©ESCP Business School Facebook
---
Our community is committed to promoting pluralism through respect for cultures and all forms of diversity.
In particular, our MBA in international management is designed for young professionals, as a full-time intensive general management program with a strong cross-cultural approach.
It provides an excellent connection to the world of business and a solid foundation for an international career along with a tremendous enriching personal development experience.
We select each year a class of around 100 students of 35 nationalities from several continents, with various backgrounds and experiences.
Students get learning experiences on these resources of diversity and multiculturalism, which prepare them to work in a global economy.
Less than one year out of the market place, students can expect 10 months in two campuses of their choice.
The first semester is proposed in Torino, London or Paris and the second semester in Berlin, Madrid, London or Paris.
A dedicated period of two days are blocked on all campuses, enabling our students to follow four electives courses of interest in any campus of their choice.
Students can also choose to experience other campuses or to focus on a specific topic, such as finance or marketing to have a major on their CV's.
Overall, studying in Europe brings a wealth of benefits to students, whether it be the high standard of education across the continent, the diversity of cultures and languages, or the value for money and scholarship opportunities available.
Students choosing to complete an MBA degree in Europe can expect a life-changing experience that goes well beyond the classroom.
---
Ask an Admissions Expert a Question!
Next week, you'll have the opportunity to ask Wendy Pearson, MBA and Masters careers consultant for Durham University Business School, anything you want about business school careers.
Wendy has been in this role since 2014.
She delivers guidance sessions, facilitates workshops, and works with employers to understand their needs and ensure students are prepared for today's global labour market.
Got a question you'd love Wendy to answer? Submit your question on our Twitter, Facebook, or LinkedIn pages, send us an email to info@businessbecause.com, or simply post a comment below!