How should Covid-19 impact my choice of business school and program?
Dear BusinessBecause,
I want to apply to business school this year, but the outbreak of Covid-19 has caused a lot of uncertainty.
Should the outbreak influence my choice of program? Should I try to study online instead? Should I delay my application altogether?
This week's Applicant Question was submitted by an anonymous reader.
---
The Answer
---
This week's Applicant Question is answered by Joël McConnell, executive director of marketing, recruitment, and admissions at Imperial College Business School, London.
It's a challenging time for both candidates and schools. Both need to figure out what the impact of COVID-19 means for the coming academic year, and for candidates particularly, the question is now 'How do I choose the right program?' given all the uncertainty— especially candidates who had plans to study abroad.
---
Short-term effects
---
Short-term, business schools have had to move full-time degree programs to remote delivery, which often means using videoconferencing tools like Zoom to continue to deliver lectures, facilitate class discussion, and enable group collaboration.
And, while high-quality degree programs designed to be delivered in an online format will likely experience an increased demand, as candidates are less able or willing to travel and relocate, the question is how full-time programs will evolve should face-to-face study be delayed beyond September, due to COVID-19 related measures.
For the candidate that is considering their options, given the current severity of the situation, I suggest they:
Continue to focus on the quality of education.
Ensure the program and school has a clear strategy and contingency plans in place for how they will continue to deliver their degree programs regardless of the delivery format.
---
Read another Applicant Question
---
---
Long-term effects
---
Take a longer term perspective—focusing particularly on the quality of alumni networks and the school's reputation with corporate recruiters.
Here at Imperial College Business School for example, we started building out our program format and delivery options over 10 years ago.
Thanks to the outstanding work of our Educational Technology (EdTech) Lab, students are able to study one of sixteen full-time and part-time degree programs with us in London, as well as online versions of the MScs in Business Analytics, Strategic Marketing, and the MBA.
So, how are we preparing for this coming September, given we don't know what the situation will be?
This week I spoke with David Lefevre, the Director of our EdTech Lab, who explained the three-step approach Imperial is taking.
"The first step is to stabilize, then to enhance, and finally to innovate, so that regardless of the situation, students can continue with their study plans at Imperial and have a top-quality student experience," he explained.
While the evolving of our program delivery formats is something that David went into further detail on is this Times Higher Education piece, candidates who are serious about studying at Imperial can rest assured they'll be able to continue with their study plans come September.
---
Evolving solutions
---
Finally, candidates wanting to study this September should keep an eye out for quickly evolving options to help applicants qualify for admissions despite COVID-19 related closures and restrictions.
The Graduate Management Admissions Council (GMAC) is working on an online solution for GMAT test takers, as are language testing organizations like ETS, and schools are working closely with both to ensure candidates can gain admissions to their programs—regardless of the format— come this September.
While it doesn't feel like it at the moment, things will continue forward, and so the most qualified candidates will adapt with the current market-level challenges and focus on getting the degree that will best allow them to advance towards their career development objectives.
Imperial College Business School and other leading graduate schools will continue to work with candidates and their undergraduate institutions to find solutions in this challenging time, so that candidates don't have to delay their further studies at the master's level.
The best candidates will approach continuing their studies with an open mind that shows just how resilient they are, and how capable they are at adapting to new technology and delivery methods that complement full-time, on-campus study.
---
WATCH: MBA Admissions Tips From Joël
---
---
Ask an Admissions Expert a Question
---
Next week, you'll have the chance to ask Scott Edinburgh, founder of Personal MBA Coach admissions consulting, anything you like about getting into business school.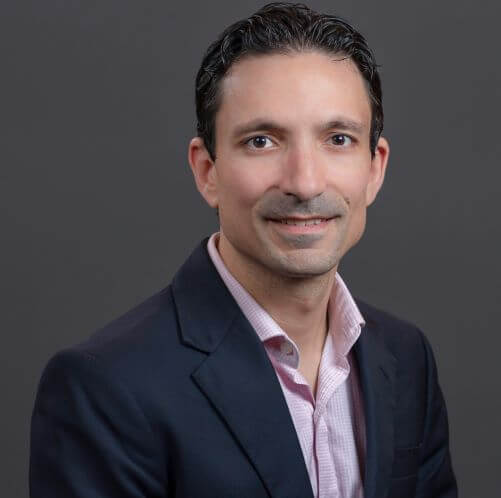 Scott is a Wharton MBA graduate with a BS from MIT. He started his career in consulting, working across financial services, strategy, and corporate development.
Today, his work at Personal MBA coach has helped applicants into top business school programs, boasting a 96% success rate.
Got a question you'd love Scott to answer? Submit your question