For Thilo Grimm, an Executive MBA wasn't just an opportunity to learn; it was an opportunity to prove himself as a leader.

For over a decade, Thilo has worked for SEW-Eurodrive, a leading manufacturer of drive technology and solutions for smart factories, including logistical assistants and digital factory planning.

SEW-Eurodrive introduced the gear motor in 1931. Since then, the company has grown to 17,000 employees spread across 16 production plants and 80 drive technology centers in 51 countries worldwide.

The Germany company is now at the forefront of Industry 4.0, a new wave of technologies—like artificial intelligence and the Internet of Things (IoT)—which are automating the manufacturing process. Between 2018 and 2019, it recorded sales of over $3.4 billion.

Thilo is a managing director at the firm, overseeing sales and distribution for SEW-Eurodrive in Southeast Asia. He says the Tsinghua-INSEAD EMBA (TIEMBA), ranked ninth in the world by the Financial Times, helped get him where he is today.
---
"Now was the right time to upgrade myself"
---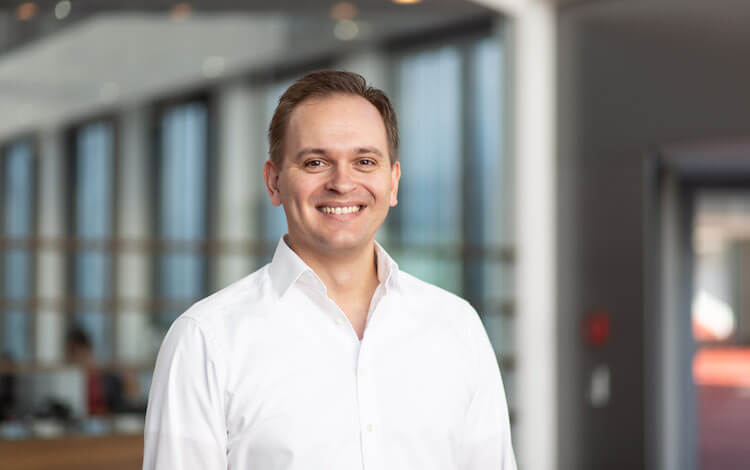 ---
Why EMBA?
When Thilo first started his career at SEW-Eurodrive, it was the mid 2000s and China was booming.
He'd spent time studying in China during his undergrad, so Thilo was well-placed to help out the overseas subsidiaries with technical and organizational issues in southeast Asia, and he developed a strong connection to the region.
After only two years he moved into a role as a key communicator between the business's outposts in Asia and their headquarters in Germany. However, the global financial crisis was on its way and with it a restructuring of the company.
"Things were slowing down a bit and, together with the restructuring, it made me think that now was the right time to go and upgrade myself," Thilo recalls.
"I wanted reassuring that I was made of the same stuff that is required for higher management roles, to make myself a competitor for those roles, and to compare myself to other like-minded people."
This, he says, was where the Tsinghua-INSEAD EMBA came in.
---
TIEMBA: Key Benefits
Thilo had initially looked into doing a full-time MBA, but his boss didn't like the idea. He wanted Thilo to stay at SEW-Eurodrive and keep up his good work, so a full-time option wouldn't have suited him.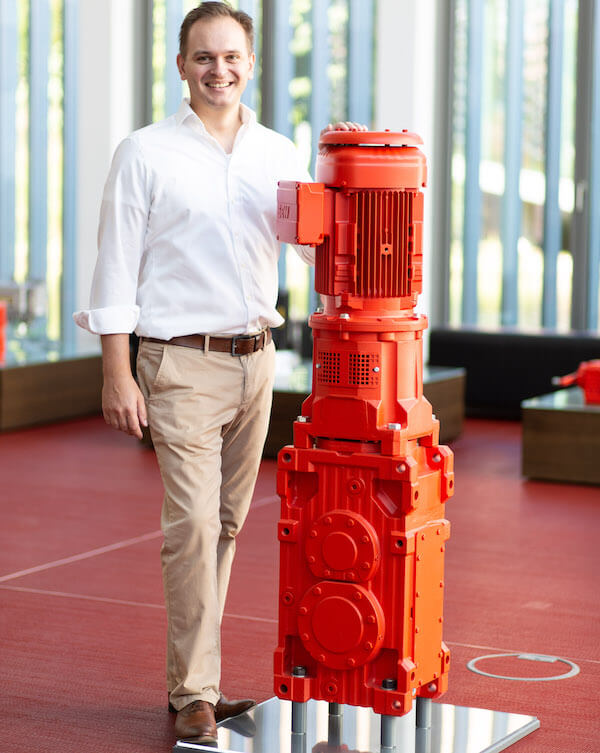 "I started looking into part-time options, and I was looking for a program by one of the first-tier schools ideally," he recalls, adding that SEW-Eurodrive sponsored him to pursue a part-time EMBA program.
The Tsinghua-INSEAD EMBA seemed like the perfect option. Through a partnership between INSEAD and Tsinghua University, like SEW-Eurodrive the program focuses on both the East and the West.
"The program had a lot of elements I liked very much—it was part-time with Chinese elements and a focus on entrepreneurship," Thilo says. "It seemed very forward-thinking to me and that's why I applied."
For his work at SEW-Eurodrive, being able to keep up with innovations in the tech space during his EMBA was especially helpful. For the executives who enroll on the TIEMBA, there are many opportunities to witness entrepreneurial innovation first-hand—during the one-week immersion in Shenzhen, China, for example.
Shenzhen is known as a high-tech hub in South China, and startups have been the powerhouse behind that growth. Students on the EMBA get to not only witness it for themselves, but engage in detailed analysis with professors—an invaluable asset for those looking to build successful careers in the technology sector.
---
Becoming a business leader
Perhaps the most transformational element of the program for Thilo was its focus on leadership, particularly cross-cultural leadership for executives whose work is global.
As someone whose career already straddled East and West, and who wanted to progress to even higher levels of management within the same field, learning to manage differences between people of different backgrounds was essential to Thilo's leadership journey, and it was one that the school actively encouraged.
The TIEMBA includes a Leadership Development Program designed to help executives craft their own unique leadership style, during which time each student is placed in a group with others from different backgrounds to challenge and enrich each other's understanding of what successful leadership means.
"What I can definitely say is that in the level I'm at now, let's say in the second level in the hierarchy below [the C-suite], I can work with colleagues at a similar level and I feel confident," says Thilo.
This is partly due to the new understanding Thilo has gained of the similarity in experiences between colleagues who work across cultures. "People have similar problems no matter what environment they're in, no matter what part of the world they're from," he reflects.
"I can recommend TIEMBA to every person who is at a point in their career where they would like to refocus, or like to better understand what direction [their career should take]," he continues.
"Whether you're choosing the path of moving up the management ladder or doing something completely different, it gives you a lot of different perspectives, and gives you the opportunity to interact with like-minded people who [nonetheless] may have very different ideas of business."
Related Content: