Working in business development for Microsoft in Beijing, Livia Li was inspired by the level of innovation and creativity she saw among the Chinese capital's startup sector.

Livia felt Beijing was home to a wealth of untapped potential. Deciding she could help it flourish, she left Microsoft and joined forces with a colleague who'd successfully launched their own company in the past.

Together, they founded LeanSpark, a startup accelerator providing funding, resources, and expertise to local founders. Their goal: to facilitate the growth of Beijing's innovative entrepreneurs.
---
Why enroll in the Tsinghua-INSEAD Executive MBA?
After taking a leap of faith, Livia felt she needed to expand her expertise if she wanted to successfully build LeanSpark into a leading accelerator for Beijing's entrepreneurs.
Her previous roles with Microsoft and Oracle—another leading tech firm—focused on marketing and corporate development, but she felt she needed a broader understanding of business.
"I had the ability and the technical knowledge, but to actually run a company requires multiple areas like the financial aspect, human resources, and also tax and legal elements," she explains.
With more than 10 years of experience, Livia decided an Executive MBA (EMBA) would be a good option to develop her business acumen: she'd learn core skills while interacting with other experienced and successful professionals.
After spending the bulk of her working life in Beijing she also wanted to broaden her horizons by studying abroad.
The Tsinghua-INSEAD Executive MBA (TIEMBA) seemed a perfect fit. Taught across Singapore, France, Abu Dhabi, and Beijing, it would allow Livia to expand her awareness of other cultures while developing her understanding of the local market in Beijing.
The TIEMBA also offered the chance to study at two of the world's top institutions. Tsinghua is China's premier business school while INSEAD regularly places at the top of business school rankings. The program itself is listed among the world's best EMBA degrees by the Financial Times.
"It's quite an opportunity, not only to study for two years, but to learn on some of the most popular and well-received courses from two top universities," says Livia.
---
---
Developing entrepreneurial skills on the TIEMBA
Entrepreneurship requires a firm grounding across the fundamentals of business. Particularly in the early stages, founders regularly find themselves juggling marketing, finance, accounting, and product development. That's alongside a wealth of administrative tasks.
The TIEMBA helped Livia develop her entrepreneurial skills through a core curriculum covering key business areas and designed collaboratively by leading professors from both Tsinghua and INSEAD.
Teaching involved a mixture of theoretical learning backed up by a range of case studies, along with practical sessions involving group projects and business simulators. The practical approach helped Livia learn from her classmates.
"When doing the group projects and the skills courses, we really had to interact with different people from different backgrounds," she says. "Some were CEOs from giant companies or from startups, so when we had projects together I learned a lot."
Livia was also able to develop her management skills during a series of Key Management Challenges (KMCs), a range of cross-disciplinary courses focused on areas like entrepreneurial leadership, strategy, and managing new ventures.
The broad curriculum allowed Livia to develop the core skills she needed as founding partner of LeanSpark. As a part-time program, Livia was able to implement her new-found skills and knowledge in real-time, helping drive growth and improve the company's offering to entrepreneurs.
---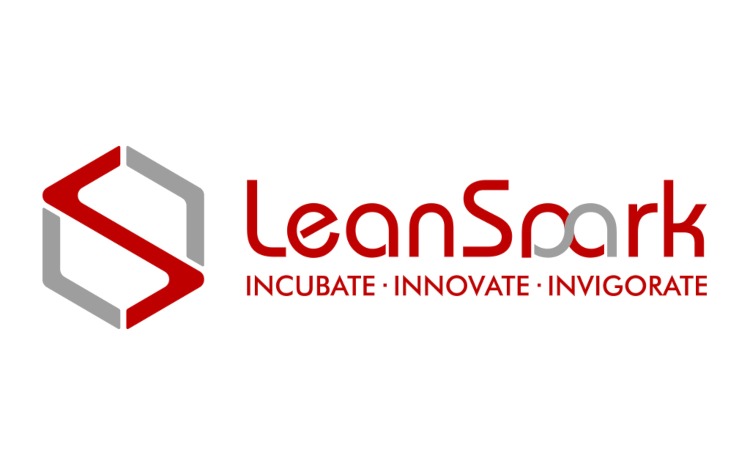 ---
Building a leading startup accelerator
Your network is one of the core benefits you'll gain from an EMBA. For Livia, it's proved invaluable: "I now have connections in the media industry, from more traditional industries, and from the financial industry. We have deep connections but also interactive wisdom," she says.
When LeanSpark recently invested in a local digital marketing firm, Livia was able to lean on the expertise of a Chief Marketing Officer she knew from the program, who helped advise her on the industry.
Classmates have also begun approaching Livia for advice if planning to launch their own ventures: "people come to me first and talk to me now, I think that is quite an amazing gift from the program."
The TIEMBA's impact expands beyond Livia's network. She says her new expertise helps her make informed decisions when valuing startups and analyzing the often patchy financial information they provide.
"I can understand more and more about financial data. That has really opened my view of how to identify and value a company from a financial perspective," she explains.
Her broad understanding of business has also improved the value Livia can offer to entrepreneurs. Whether advising on business models, informing product development, or teaching how to pitch to investors, Livia feels she can offer valuable insights.
Her expertise has helped grow LeanSpark into a leading accelerator in Beijing. The company has over 100 mentors available to offer advice to startups across a range of industries. Early stage companies can apply to a six month program offering equity investment, operations support, brand marketing, and even office space.
Looking to the future, Livia feels she's created a platform that can achieve what she set out to do when she left Microsoft.
"Moving forward my main task is to empower startups in China and also those startups globally who want to enter the Chinese market."
Related Content: