It seems inevitable that Donald Goff Molina would find himself on the path to entrepreneurship at Copenhagen Business School.

The current MBA student grew up in Puerto Rico. In high school he remembers waking at 4am to help his dad with work. He'd then go to school. In the afternoon he'd go to work another job in town, before returning home to prepare dinner for his mum, dad, and sister.

That taught him time management from an early age. It taught him how to strike the balance between time for himself and time for others.

In his household, religion played a big part. But each member of the family was free to choose the religion that was best for them. There's an openness to understanding other people's perspectives he says he learned growing up.

"My philosophy of delivering quality and finding the balance to take care of me too, and the position of understanding and not judging [others], that was invaluable."

His upbringing provided a set of skills easily transferable into entrepreneurship, he adds.
---
The road to an MBA
Before the MBA Donald (pictured right) graduated with a degree in chemical engineering from the University of Puerto Rico.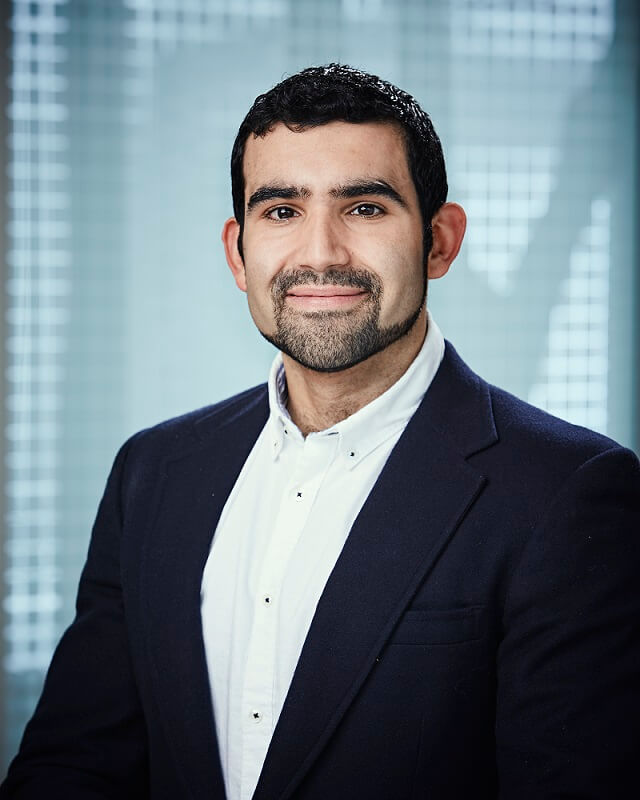 After engineering roles with Merck and Amgen, he joined a development program at pharmaceuticals company, MSD.
Over two years he moved between four different projects, working as a finance analyst, project manager, process engineer, and project design manager.
Every six months he would swap teams, site, and role. His time there, he explains, taught him how to get over the learning curve quickly, how to deliver effectively, how to better share information, and how to properly communicate with different teams and the subcultures within them.
An MBA and entrepreneurship were on his horizon though. He noticed his department boss, and their boss, after speaking with them, all had one thing in common: an MBA.
"Education is the best investment you can get," he says, "and the people I aspired to be professionally all had an MBA."
So, where to go?
Donald wanted to develop his own business and knew an MBA would give him the tools to do so. He acknowledged that he needed to learn from people who'd already gone through the startup steps, who had hit walls, and who had lessons to teach about how to overcome challenges.
"I was aware Denmark was a good scenario to start a business. Their mindset is open to sustainability which I am passionate about. I felt it was a great place to start a business."
---
Getting investor ready
Copenhagen Business School was the ultimate choice for Donald.
He was drawn to the sustainability aspect of the program, as well as the attention paid to entrepreneurship.
In his native Puerto Rico, he says that people don't take recycling as seriously as they do in Europe, and Scandinavia in particular. There are recycling programs, but the mindset of adopting them, and seeing the bigger impact an individual can have on the planet is missing, he explains.
Donald opted for the Entrepreneurship Track on the Copenhagen MBA, part of which is the MBA Accelerator elective. The elective is for those of you who want to start your own business or create innovative projects within an existing company.
It connects you with mentors, experienced investors, researchers, and entrepreneurs. You build knowledge about business models, market development, prototyping your business—the end goal is for you to have a viable business plan to pitch to investors.
There's also the chance you'll meet your cofounders on the program—Donald's idea was developed with two fellow students on the MBA, James Bryce Smith and Mikkel Larsen.
Their original concept was an app which shows users where the grocery items they are after are cheapest, with an added GPS map to match the user with their closest store.
After meeting impact investors—as well as a personal ambition emanating from Donald—the idea developed to include a social impact aspect.
It's no longer focused on just groceries, but other consumer products—clothes and shoes, for example. There is also the option for users to automatically donate 2% of the money they've saved to a charitable organization. They can also select their own charity.
"The class was invaluable to create a solid business plan to present to investors," Donald says.
He's been able to draw on the expertise of his classmates, both from an industry perspective—where opportunities may lie—but also from a country perspective—which countries are potential growth markets for his business.
Without that diversity of perspective and support network, he acknowledges that pitching to investors in the first quarter of 2020 would probably still be a pipedream.
"It's a quick and legitimate way to connect with people. You can also trial your own entrepreneurial style, find out what you're passionate about and what investors are looking for—if I wasn't here, I probably wouldn't have that insight."
Student Reviews
Copenhagen Business School (CBS)
Related Content: