Anthea Kolitsas was working half a world away when her mother was diagnosed with cancer in 2018. She was desperate to support her from afar until she could travel home to Canada from the UK, but couldn't find the thoughtful personalized gifts she wanted.
"Everything in the cancer gifting market fell into two categories," Anthea explains.
Gifts would either remind the recipient of their struggles, or implore them to 'fight' the illness. "It was almost derogatory," she reflects.
In response, Anthea took matters into her own hands. She spent hours putting together a series of personalized gifts that would help take her mother's mind off the hard times, and spark conversations about things she enjoyed.
Each gift—from painting classes to dinner dates—came with a note that helped get the family talking.
"From that experience, I realized that other people were in the same boat as me, and wanted the same opportunity to do this," says Anthea.
It wasn't long until she had turned this idea into a personalized gifting business: Project Happy Note.
Using the skills she developed while studying at the London School of Economics (LSE), Anthea has taken Project Happy Note From strength to strength.
---
Coming to London
Before she came to London, Anthea worked in student recruitment at MacEwan University in Canada. This meant extensive travel, and during a trip to Saudia Arabia she realized that business school was on the cards.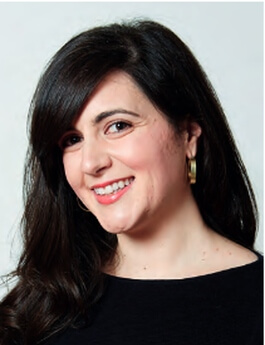 Representing MacEwan at a recruitment fair, Anthea was struck by the desire to learn that permeated the room.
"I had hit a point where I was looking for a new challenge," she recalls. "And what better place to explore universities than here, where they were all in one setting."
Anthea had a few criteria in mind for her future business school. She was looking for a university in Europe with a great reputation, which would give her some international exposure.
The Executive Global Master's in Management (EGMiM) program at LSE fit the bill perfectly.
Often dubbed the 'alternative' to an MBA, the EGMiM's modular structure meant that Anthea could continue to work full-time as she studied, without having to sacrifice classroom learning.
---
Building a business from ground zero
During her capstone project at LSE, the seeds for Project Happy Note were planted.
Anthea used her capstone to work on a theoretical business plan, which taught her how to create a business model, conduct market research, and build a company from the ground up.
"With the EGMiM, you get to know the science and theory behind business practices—it's not always a case study approach," Anthea recalls.
Developing the plan offered valuable insights that would later help her find success with Project Happy Note.
---
Startup life
When she graduated from the EGMiM, Anthea worked as executive director of the Canada-UK Foundation—an educational charity.
As Project Happy Note began to take off, though, she quit her job to pursue her entrepreneurial dreams full-time.
Starting a company from scratch was a huge challenge, Anthea admits, and not having a clear vision of her company's future made for some stressful periods.
"There's no certainty in entrepreneurship," she says. "That's where the beauty lies as this journey constantly pushes you to be thinking outside the box and to go beyond your comfort zone- it makes you feel alive."
Through the highs and lows of developing Project Happy Note, Anthea has had the support of LSE staff and alumni, she reports. Recently, she also joined LSE's socially-driven startup accelerator, LSE Generate.
As part of Generate's six-month program, Anthea will receive workshops, mentorship, and funding, as well as expanding her network of fellow entrepreneurs from LSE.
"It's not an overnight process when you're getting a business off the ground," she explains.
"It is important to have a close network of other entrepreneurs when jumping into the start-up landscape - like the Generate network who have been encouraging to Project Happy Note to continue, to be consistent and to persevere."
---
The future of Project Happy Note
In October 2019, Anthea brought Project Happy Note to Carnaby Street in London, with the support of Santander and LSE's Foundership grant.
During this popup event, customers took a fun quiz to work out which card they should send to a loved one, with each card featuring a different animal.
"Through that experience, people could connect and reconnect around the world," Anthea explains. "We shipped the cards to over 27 countries."
The Carnaby Street popup helped Anthea catapult Project Happy Note to the next level.
"From that experience we gained new partnerships with PaperMate and Jealous Sweets," she says.
From these partnerships, Project Happy Note has designed carefully curated written notes and gifts as a pick-me-up to encourage community and communication.
"We have paired cards with amazing treats like Jealous Sweets to provide a sweet surprise to our customers. With a new wave of collaboration on the horizon, they are ready to spread twice the love through (gifting) feelings and flavour," Anthea explains.
Anthea is hopeful that Project Happy Note will continue to expand its reach with new partners and funders in the future, helping more people reconnect during difficult periods—particularly important through the winter months of what has been a challenging year.
"With family and work lives blurred together, it is harder than ever to find the time and mental space for oneself. Our new pick me up model with Jealous Sweets helps ease these stresses, and improve the way we interact with one another," she reflects.
"When people go through hard times, it's easy to feel dehumanized, and this can be so daunting," she says. "This is why what I'm doing is important—I'm trying to create a little bit of light in a dark time."
---
This article was updated in December 2020
Related Content: