Norway, Sweden, and Denmark—the three Scandinavian countries—consistently appear among the top 10 in the world's happiest countries ranking.

Scandinavia boasts low unemployment rates, high salaries, social cohesion, and high levels of wellbeing. So, what can we learn from these countries that produce happy and productive employees?

BusinessBecause caught up with Donatella De Paoli, associate professor in leadership and organizational behavior at BI Norwegian Business School, to find out what makes Scandinavian work culture so appealing.
---
Equality
According to Donatella, the most important feature of Scandinavian work culture is equality between ages, genders, and levels of experience.
"There's something called a 'low power distance' between leaders, managers, and employees, which means there is very little hierarchical or status difference," she explains.
"That is underlined by a very informal culture, where it's very easy to approach a manager and say whatever you think."
Employees are involved in decision-making processes and regularly asked for their input, which guarantees harmony within the company and helps retain talent.
This equality is a core value in Scandinavian society as a whole, informing policies and culture.
That's part of the reason why Scandinavia has a very low gender pay gap as well as a generous parental leave model adopted by most businesses. In Norway, mothers and fathers each receive 15 weeks, and an additional 18 weeks they can share.
Scandinavia is also known for its equal distribution of resources. Donatella explains that means you may not receive salaries as high as you would in the US in a senior position, but your starting salary in a junior position will be much better.
According to Donatella, this lessens financial insecurity for recent grads and leads to a much more cohesive society.
---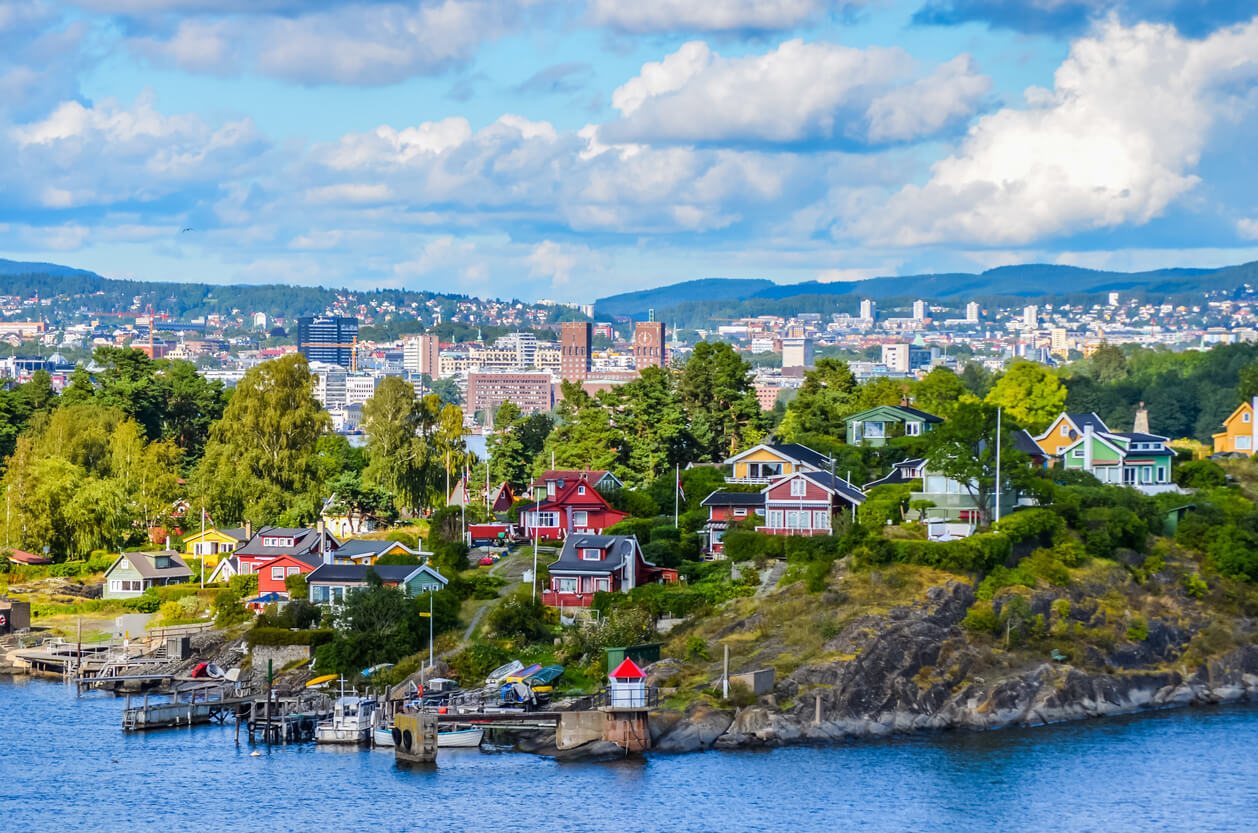 ©Damien VERRIER via iStock
---
Openness and transparency
Openness in Scandinavian work culture is taken literally, reflected in the physical organization of the workplace through open space offices and free seating.
Employees and managers all work in the same office, which not only fosters transparency but also boosts teamwork and cooperation.
To prepare students for this working environment, BI Norwegian Business School instills a collaborative spirit in students, who are put into multicultural teams to work on hands-on projects throughout the program.
With more than 20,000 students hailing from 124 different countries studying at BI, graduates develop a truly global network and a team-oriented outlook that will serve them well in their career.
Students are also encouraged to seek advice and support from their professors, who are always available to help.
"Elsewhere in Europe or the US, students see lecturers as an authority, while in Norway, they see you as a friend, someone they can talk to," Donatella says.
---
Flexibility and autonomy
In an equal and open workplace, managers give their employees a lot of autonomy and trust they'll do their jobs properly.
According to the Scandinavian leadership philosophy, the leader acts as a coach who supports employees in leading themselves, rather than micro-managing their every move.
Donatella does a lot of research on this notion of self-leadership in the digital era and teaches about different leadership styles on the MSc in Leadership and Organizational Psychology, which is available at both the Oslo and Bergen campuses. She believes that the future of remote leadership post-pandemic should be inspired by the Scandinavian model.
"We have a competitive advantage in Scandinavia right now with our leadership approach, because it's the approach that functions the best when you don't have your employees around in the office," she points out.
As the majority of offices embrace hybrid work, they can learn a lot from the focus on autonomy at the heart of Scandinavian work culture.
---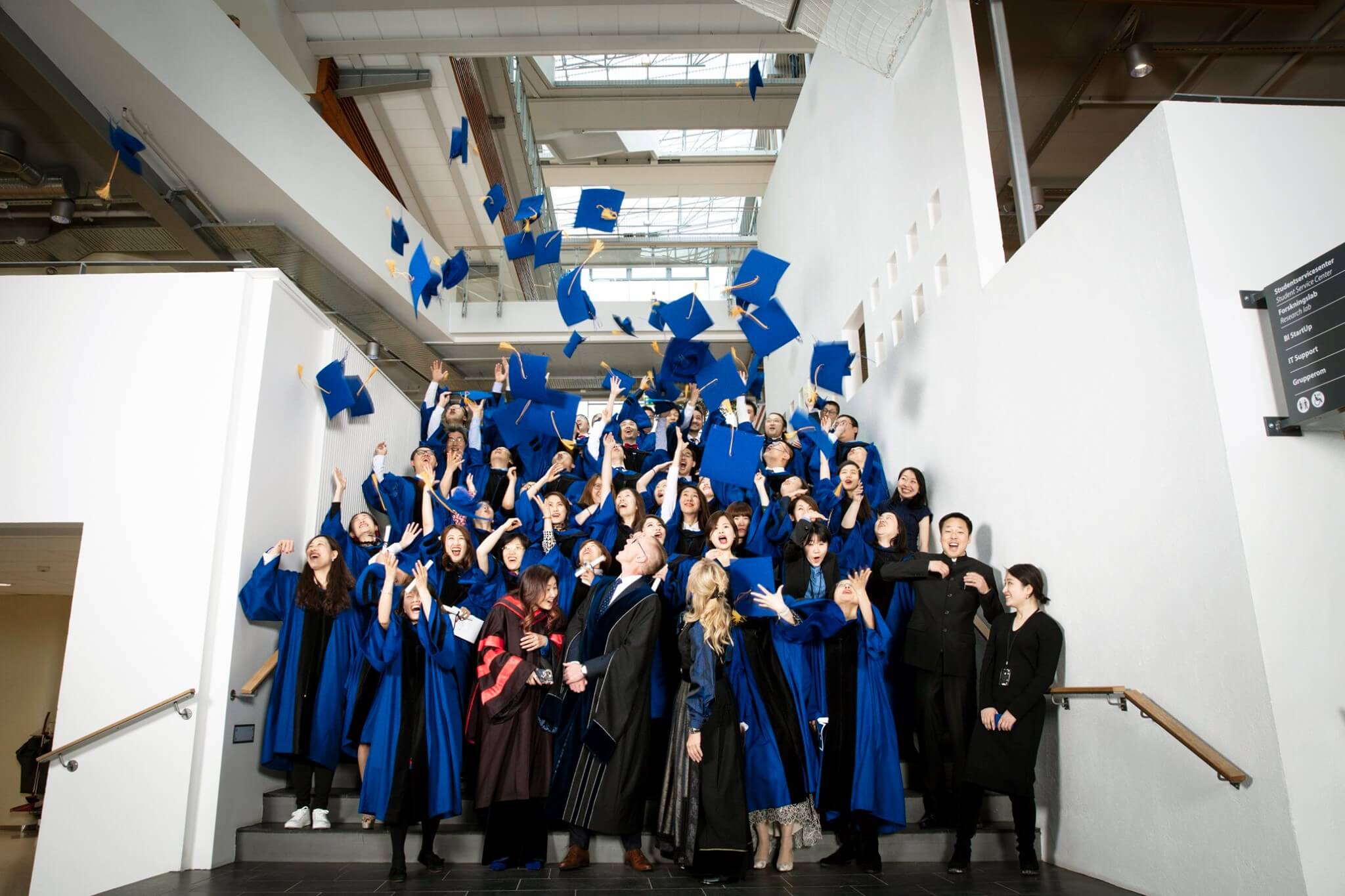 ©BI Norwegian Business School via Facebook
---
Work-life balance
Norwegians work for an average of 38 hours a week, the third shortest workweek among Organisation for Economic Co-Operation and Development (OECD) countries.
But that doesn't mean they don't work hard. Norway was the third most productive country in the world in 2020 and its unemployment rate currently stands at a low 4.62%.
There is a very strong work ethic in Scandinavia, Donatella argues, but work doesn't seep into your personal life as easily as it would in other countries.
No one is ashamed to take time off either, she adds. A good social safety net ensures that employees are able to rest when they need to, without having to worry about loss of income.
This work-life balance is appealing to international students, who can apply for a Skilled Worker Visa for a chance to stay in Norway and experience it for themselves after graduation.
BI graduates get to tap into Norway's attractive labor market, which offers many opportunities in the gas services, renewable energy, shipping, telecommunications, and tech sectors.
Students can access these opportunities on BI's Career Portal, through which companies and organizations can directly recruit BI talent by posting vacant positions and promoting career events.
Whichever industry BI grads end up in, they will be able to incorporate the Scandinavian values of equality, openness, and autonomy into their work, helping to bring along a leadership model that works for everyone.
Related Content: