Studies predict that 1.8 million Indian students will spend $85 billion on international education in 2024. For those looking to study at business school abroad, many take the GMAT, a robust, internationally recognized admission test.

However, this is changing. GMAT is increasingly used by Indian business schools to measure candidates' suitability for business schools within India, too. In 2023, GMAT is accepted by more than 200 programs at more than 140 top business schools in India.

So, what's the benefit of staying in India and choosing a b-school that accepts the GMAT?

GMAT accepting business schools in India are highly aspirational. They provide access to reputable management courses that can help propel your business career.

Such schools offer a range of advantages. Here are the top three benefits of choosing a GMAT accepting college in India.
---
You can access India's booming business opportunities
India is home to many leading research and business institutes. This, paired with the country's large population size, gives India a strong balance of professional growth and opportunity, making it a good study option for prospective business students.
"India has a booming economy and population which paves the way for plenty of opportunities for students and for business to flourish," says Dr Reema Khurana, information technology management professor at the Institute of Management Technology, Ghaziabad (IMTG).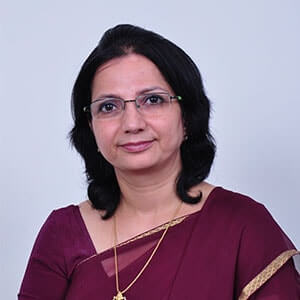 India is also home to many fast-growing business sectors, including in technology and finance. Choosing a GMAT accepting college in India could help you land a career in one of these areas. A good GMAT score can help you tap into these developing job markets and increase your likelihood of getting accepted by some of the top b-schools in India. The GMAT is preferred by many of the top MBA programs, and more than 60% of students who take the GMAT gain places at notable Indian B-schools.
IMTG is one of the top 5 private business schools in India which considers candidates with strong GMAT scores for their PGDM and MBA programs. The variety of placements and internships at IMTG have helped students land careers working for several top companies such as Amazon, Barclays, Deloitte, Goldman Sachs and many more. These opportunities paired with a large alumni base, show how business schools in India can help students break into India's business market.
---
Choose an education that is better value for your money
Many Indian students who take the GMAT and go on to study abroad face high tuition fees—and in many cases, student debt.
In the UK, Europe, and USA students can expect to pay almost double the total cost of tuition, accommodation, and general living expenses, compared with what they would pay in India.
Students in the US can have to pay more than $100,000 for an MBA degree, whereas at IMTG, tuition fees for a PGDM (Postgraduate Diploma in Management) come in at $24,000.
The lower cost means you're more likely to pay off your student loans faster—especially as a degree from a top business school in India can help you land high paying roles in Indian businesses. This means you're likely to receive a better return on your investment if you choose to study and work in India.
---
Make the most of India's flourishing business culture
Studying in India allows you to take advantage of the unique experiences on offer both inside and outside the classroom.
The strong emphasis placed on academia in Indian business schools—including GMAT accepting colleges such as IMTG—can allow you to develop the strategic and leadership skills needed to prepare you to access India's unique business markets and elevate your overall understanding of business. A minimum score of 650 on the GMAT is expected for admission into IMTG. The critical thinking, analytical and reasoning skills tested in the GMAT exam will help set you up with the capabilities needed for success at business school.
At IMTG, students are encouraged to take the lead in their learning and to immerse themselves in India's business culture. As part of their PDGM, students take part in cultural events, academic festivals and outbound learning. Recently, students traveled to India's national capital region to speak with India's street food union about its business developments and plans.
A career in management is distinct to the culture of the country in which you decide to study and work. "Indian business school offers a unique flavor to the way that business is done in India," says Dr Reema. It's also about broadening students' perspectives, she adds.
By opting to take on the GMAT exam you will place yourself in a good position to access the range of opportunities and benefits that are available at some of the top B-schools in India.
Related Content: