For financially-minded businesspeople looking to expand their career potential, a Master in Accounting is a smart move. The global accounting services market reached US$544 billion in 2020, and by 2025, is expected to grow to over US$735 billion.

Students on the Master of Science in Accountancy (MACC) program at Nanyang Technological University Singapore's Nanyang Business School (NBS) are well-placed to take advantage of this growing market.

As well as giving students access to the business school's network and Graduate Studies Career Development Office, the degree is accredited by the Singapore Accountancy Commission and the Institute of Singapore Chartered Accountants.

The program provides a stepping-stone to the globally recognized Singapore Chartered Accountants qualification, allowing students to fast-track their accountancy careers.

BusinessBecause spoke to two recent grads to learn more about the MACC program and their career progression since graduating.
---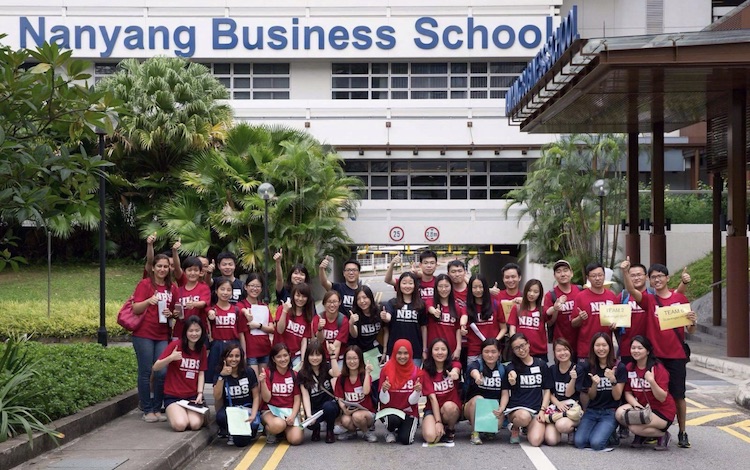 ---
Using a Master in Accounting to launch a career at PwC Singapore
Xinyu Hong came to the MACC at NBS from China, where she had already completed internships in finance with the Qingda-Yingke Investment Management Company and the Beijing branch of BreadTalk Group.
"I wanted to jump out of my so-called 'comfort zone' and challenge myself in a different study environment," she says.
Singapore is a leading global business hub, and NBS a top school within it. The university is ranked 19th globally in QS's World University Rankings, and the business school was the first in Singapore to offer an accounting major.
"They always keep track of updates in accounting environments and try to renew the teaching methods and content," Xinyu says.
"My friends recommended Singapore to me because they said they enjoyed the learning experience here and that Singapore is wonderful, with a multicultural environment," she adds.
In the program, Xinyu learned a lot about diverse topics within accountancy, including the consolidation of financial reports, financial risk, and disclosure.
During the internship module, Xinyu undertook an internship with PwC through the graduate career services. Upon completion, she was offered a permanent role as an associate in assurance, where her daily tasks revolve around auditing clients from across many industries.
She loves her job and says that NBS was instrumental in not only enabling her to seize the opportunity at PwC, but equipping her with the skills to succeed.
"When I joined PwC as an auditor, I realized that our professors' teachings were very practical—the learning experience in this program equipped me with many compulsory skills for my current job."
---
Leaping from a Master in Accounting degree to Oracle Australia
Fellow Master in Accounting graduate, Kinza Medhi, worked as a finance manager in the textiles industry before deciding to switch to an accounting career.
"It was always my dream and passion to do a Master's in Accountancy," she says. "When I came to Singapore I saw this as an opportunity to get a world-class education from NTU before starting my career.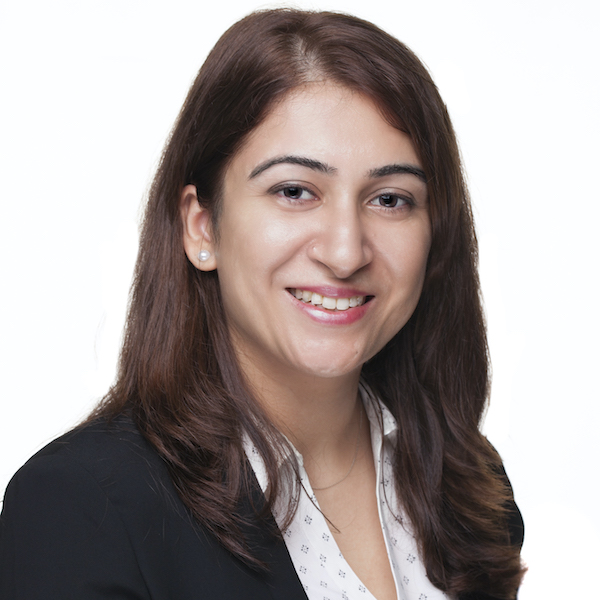 "Doing so helped me get a deeper understanding of not just the accounting principles and tax laws applicable in Singapore but also knowledge of other areas like economics, finance, information systems, and law."
Like Xinyu, Kinza found the NBS program content highly practical, particularly the teaching from the Big Four accounting professors.
"They would share detailed practical examples of how things being taught in the classroom actually get implemented and how some of the accounting principles or approaches will change in the future."
When it came time for students to start looking for jobs in the industry, Kinza was impressed with the support she received from NBS. Students received the latest information about job openings as well as training for job applications and interviews.
"Some of the positions were only available to NTU students, especially internships," she recalls. "They also helped us with professional resume writing."
This support helped Kinza land a role as a business integrity analyst with the accounting software company Oracle when she graduated.
"To put it simply, the role is a hybrid of compliance, process implementation, and internal audit," she says. "I joined in Singapore shortly after completing my master's and I have recently moved to Sydney, Australia, in the same role!"
For both Xinyu and Kinza, the accounting program at NBS has given them new opportunities and new perspectives.
"The NBS network is an excellent source of new perspectives and ideas to help you in your career," says Kinza.
"The alumni networking and other university events provide a platform to exchange information on challenges and experiences that allow you to gain new insights, which you may not have thought of."
Related Content: