If you're someone who's interested in digging into data and leading analytics-driven projects at a top company, then a Master's in Business Analytics degree might just be for you.

In a world that's undergoing digital transformation, Masters in Business Analytics are gaining traction. These programs provide a deep dive into data interpretation and visualization, storytelling, and, most crucially, how to leverage analytics to stay ahead of the game in a competitive business landscape.

But what do you actually study on a Master's in Business Analytics?
---
A Master's in Business Analytics syllabus blends theory and practice
In the business world, you'll need to know about more than just how to analyze data.
The STEM-designated Master of Science in Business Analytics (MSBA) syllabus at the University of California Riverside (UCR) School of Business blends theory and practice, so that students learn how to apply their data-driven skills in a real-world environment.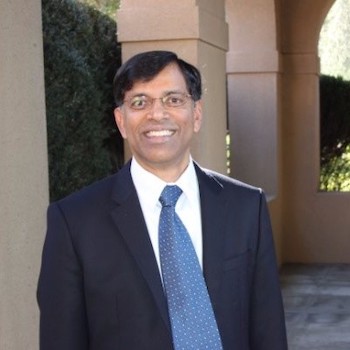 "Working with practical business problems helps students learn to identify what data may be relevant to address a business problem, as well as how to appreciate that real-life data can often be imperfect and noisy," says Subramanian Balachander (Bala; pictured), professor of marketing at UCR.
UCR MSBA students learn to use programming languages like Python, R, and SQL. Core modules include Business Analytics for Management, Statistical Data Mining, and Statistics for Business Analytics.
There are also two Capstone in Business Analytics projects, which see students test their knowledge while working on a data-based problem, such as forecasting future demand for a product, using social media analytics to identify business opportunities, or optimizing freight transportation using shipment data.
"The capstone course not only gives us the opportunity to work on real-life business projects but also gives us a short introduction to a broad variety of different tools that are common in business analytics across different companies," says Florian Sterr (pictured), a student on the UCR Master's in Business Analytics.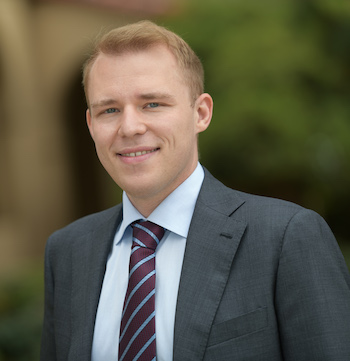 On the UCR master's degree in business analytics—which can be studied full-time or part-time—there's also a large emphasis on using business analytics for management, so students graduate from the program with the technical and managerial know-how to lead data-based projects.
Students coming into the degree are also required to take a Statistics or Business Track depending on the undergraduate degree they obtained.
Students from business and other STEM-related undergraduate degrees are required to take modules in Discrete Data Analysis, Statistical Computing, Marketing Research, and Applied Business Forecasting.
Those from statistics undergraduate degrees are required to study Financial Management, Cost and Management Accounting, Operations Management for Competitive Advantage, and Marketing Management.
---

---
Master's in Business Analytics specializations
If you're dreaming of a career within a specific industry, then choosing an analytics master's degree that offers specialized tracks can be a great way to tailor your education.
The UC Riverside MSBA degree offers three career paths, in finance, marketing, or operations.
If you're interested in a career in investing or corporate risk management, you might pursue the Finance Career Path. If you want to become a consumer behavior expert, the Marketing Career Path might be more your thing. And if driving sustainable supply chain management is your passion, you might consi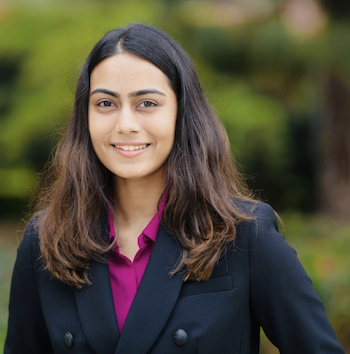 der the Operations Career Path.
Yukta Amin (pictured), a student on the UCR MS in Business Analytics, explains that she's interested in pursuing a career in marketing analytics, so it made sense for her to choose the marketing track, which offers modules in Market Assessment, Internet Marketing, Consumer Behavior and Marketing Strategy.
"I love mathematics but I'm also creative person—I wanted a mixture of both, so marketing analytics suits me perfectly," she says.
Students of the UC Riverside Master's in Business Analytics finance track can take modules in Fixed Income, Corporate Risk Management, Derivatives, Investments and Portfolio Management, and Empirical Methods in Finance.
The operations track offers modules in Spreadsheet Modeling for Decision-Making, Simulation for Business, and Logistics and Supply Chain Management.
---

---
Where can a master's in business analytics take you?
When choosing a master's degree in business analytics, you should target a business school, and region, that will provide access to a strong network of employers.
The STEM-designated Master's in Business Analytics at University of California, Riverside is ideally located in Southern California. Nestled between Los Angeles and San Diego, the Riverside region is brimming with tech companies and innovative startups.
Also, California boasts the largest population of any US state.
"It really benefits me that there are more people here, which means more technologies and more companies recruiting here," says Yukta.
UCR's Master's in Business Analytics is aimed at students with a quantitative aptitude and those who enjoy solving data-based problems. On average, students bring around 21 months of work experience to the cohort.
The degree provides a gateway to a variety of high-flying careers, including analytics consultant, project manager, data scientist, or chief technology officer.
"I decided to pursue a Master's in Business Analytics to give my future career a more data-driven perspective and prepare myself for the future job market," says Florian, who has a background in finance.
The average annual starting salary for MSBA graduates is around $75k, according to the Graduate Management Admission Council (GMAC).
Meanwhile, data scientists can expect to earn a median base salary of around $130k.
"The MSBA program helps students gain the crucial skill sets needed to provide critical insights to companies as business analytics professionals," says Bala.
Since data is only going to become more crucial in a technologically driven world, master's in business analytics grads who can offer companies statistical expertise and managerial know-how are likely to be high on the list of must-have hires in a fast-changing, digitalized business sphere.
Related Content: