Relatively few business schools have launched online Masters in Finance degrees, because technology has not been able to match the interactivity of the classroom and faculty need to be retrained for teaching in the digital realm. That looks set to change.

Online Masters in Finance programs are bound to grow, as students demand a more flexible and global learning experience, predicts Barbara Huerta, deputy academic director of MiF programs at Spain's IE Business School.

"It's very different when you teach online to when you teach in person," she says. But nowadays technology is making online more like a real life class.

"Online finance students save money as they do not have to quit their jobs. And networking is huge as you are studying alongside colleagues from all over the world," she adds.

Here are five online Masters in Finance programs offered by top-ranked business schools, and how much they cost:
---
IE Business School:
$43,700
---
© IE Business School via Facebook
---
IE, in Madrid, launched its Global Master in Finance course in 2014 for experienced professionals. It's blended — taught online with face to face elements. Students spend three residential weeks in Madrid and Frankfurt in Germany at the start and end of the course to get to know the cohort and take exams. The rest of the program is digital and features live video conference sessions on Saturdays, and forums from Monday to Thursday where students discuss concepts.
---
---
© Bayes Business School via Facebook
---
London's Bayes Business School runs an MSc in Global Finance that is taught entirely online, on a part-time basis. Students complete 12 modules over 24 months, with each module lasting seven weeks. Students can study whenever it is convenient, and can enter the cohort at three separate points: in January, May or September.
*Formerly Cass Business School
---
University of Illinois at Urbana-Champaign:

$23,323
---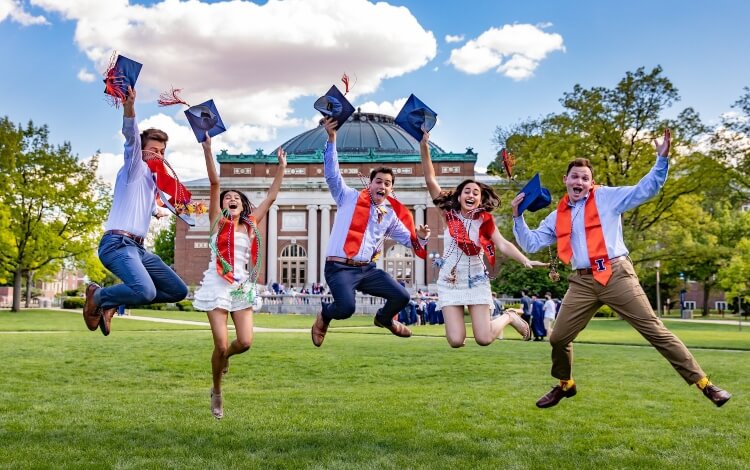 © University of Illinois at Urbana-Champaign via Facebook
---
While more focused than a traditional MiF program, the University's Gies College of Business runs an MS in Accountancy that is delivered entirely online, called the iMSA, in partnership with online learning platform Coursera.
The course builds fundamental skills in accounting, such as financial reporting, audit and taxation, while also focusing on data analytics. The tuition fee is between $20,564 and $27,200, depending on which electives you take.
---
University of Aberdeen Business School: $22,000
---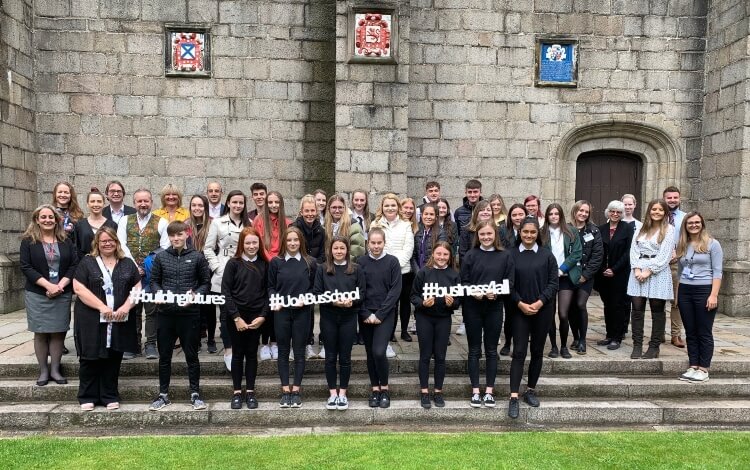 © Business School, University of Aberdeen via Facebook
---
The University of Aberdeen's Business School in Scotland is one of very few UK schools to offer a fully online Masters in Finance program. Students learn the basics, then explore specialisms such as fintech and big data. The degree also gives you credit towards the CFA credential, which can give students an advantage on the job market.
---
King's Business School: $31,000
---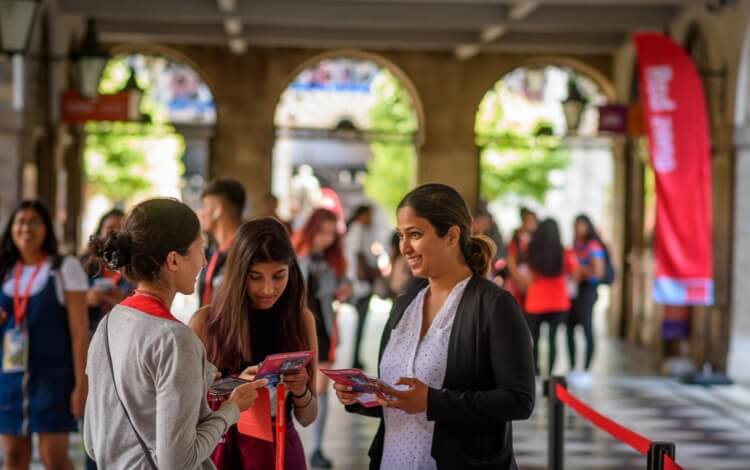 © King's College London via Facebook
---
King's College London, a top UK university, recently opened a business school. It offers a Global Finance and Banking MSc that is taught 100% online. Despite the digital format, there is a strong focus on practical skills on this course, with students gaining research, analytical and critical thinking skills. King's also claims that teaching and student support is as good in the online program as it is on campus.
---
Next Read:
Master In Finance Salary: How Much Will You Earn?