Bryan Kuhn's day begins on video calls with his law firm clients. Later, he'll work through tax reports for his investment company. He'll end the day with a spot of consulting.

It's a typical day for someone juggling three different projects at once. "I'm not one for just sitting still!" he says.

With a law degree and an MBA, his own law firm and his own investment company, Bryan more recently added the Master of Science in Global Finance (MSGF) program to his resume, a joint collaboration between Hong Kong's HKUST Business School and NYU Stern.
---
Why study the MS in Global Finance?
Coming out of college, Bryan went straight into graduate school where he studied for a joint degree in law alongside an MBA at the University of Denver. "I knew one day I'd start my own business, which is why I chose to earn an MBA," he says.
Doing just that, Bryan opened his own law practice, establishing a successful business. Yet even early on he was beginning to take on other projects on the side. Dipping his feet into real estate management, Bryan started his own holding company, too.
Then, in 2010, he founded Strategic Global Capital, an investment company promoting the development of small businesses in Latin America.
"The aim of the company is to build a microfinance exchange platform," he explains. "Micro lenders list their loans on the exchange to connect them to buyers—that's the ultimate goal."
Viewing the company as having a potentially transformative impact on global finance, Bryan landed upon the MSGF as a way to not only expand his own learning, but to explore new opportunities for his investment company too.
Making the decision to go back the classroom, Bryan enrolled in the program in 2016. The MSGF is a post-experience Master in Finance program. Students have an average of 11 years' experience between them.
With the reputation of both NYU Stern and HKUST, it gives American candidates the opportunity to build on their work experience in both the US and Asia.
---
MS in Global Finance | Lessons Learned
---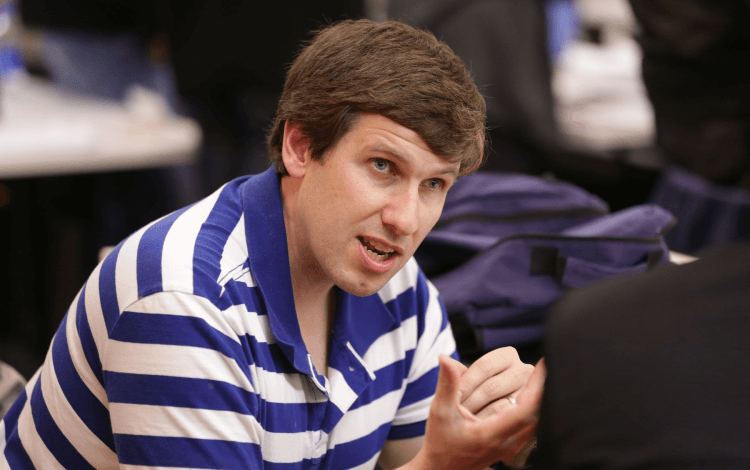 "I came out understanding much clearer how global banks and underwriters are linked; how bonds work; how derivatives work."
---
The MSGF takes students to New York, Hong Kong, and Shanghai, all in a modular format. "While my MBA program skated the surface on finance topics, the MSGF was a chance to give a much more detailed learning of how the world's financial systems really work," Bryan explains.
"I came out understanding much clearer how global banks and underwriters are linked; how bonds work; how derivatives work," he continues.
The MSGF is taught by professors with real-life expertise working in the world's top financial centers. For Bryan, it was a chance to round out any gaps in his knowledge of financial concepts.
"It was very valuable in adding that layer of quantitative and international understanding. It's also an opportunity to look at how professional investors look at a deal," he says.
Comprehending the different ways a lawyer, entrepreneur, or professional investor might look at an investment deal was important for Bryan to connect the dots at Strategic Global.
"Some entrepreneurs are passionate about their product, but they can't see how it drives venture capital," Bryan says. "Understanding that was a huge value add for me."
With classes in Behavioural Finance, the MSGF also gives students the chance to incorporate recent research into how financial markets work by looking at the psychology of decision making.
---
MS Global Finance | Global networking opportunities
---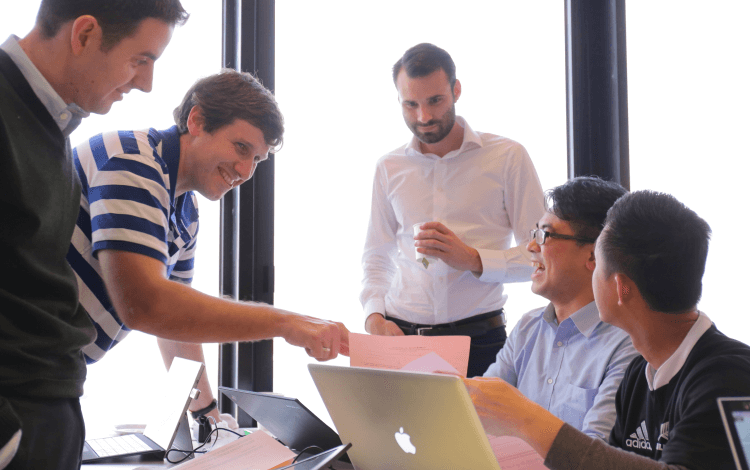 Bryan has discovered global networking opportunities from the MSGF program
---
After completing the program, Bryan's professors from HKUST enquired about using Strategic Global Capital as a case study for students at the business school. They compiled a full history of the company and since then it's been a featured case that students have studied.
A couple of HKUST students have gone on to work as interns at the company, too. "I knew there'd be networking benefits on the program, but not to this extent!" Bryan says.
The MSGF brings together over 15 nationalities, with a multitude of different working backgrounds. Still tapping into this network, Bryan is now working on a new investment project with a friend of his from the program based in Sydney.
"It's kept Strategic Global marching forwards. I feel like we're getting closer to becoming a global microfinance exchange," he says.
"The MSGF has proved extremely valuable in both my and the company's development."
Related Content: