Building a strong finance career is not without its challenges. As digital transformation continues to evolve the sector, professionals at any stage in their career must continually adapt and develop their skills.

As well as keeping apace of digital transformation, the finance industry is highly competitive. As much as there may be challenges ahead, however, investing the time to build a career in finance will be worthwhile.

Here are five skills you need to develop a successful finance career.
---
1. Networking skills can help you in your finance career
Throughout your finance career, you'll interact with colleagues, senior leaders, clients, and stakeholders—being able to build strong relations with those around you will be crucial.
81% of recruiters from the finance industry identified interpersonal skills as amongst the most important skills for business school grads to possess, according to the Graduate Management Admission Council (GMAC) Corporate Recruiters Survey 2021.
Daniel Fields, HKUST Business School-NYU Stern Master of Science (MS) in Global Finance (MSGF) alum, networked with peers working in top finance jobs across areas like investment banking, startups, and private equity during the MSGF program.
The one-year HKUST-NYU Stern MS in Global Finance program is aimed at mid to senior executives with an average work experience of 10-12 years. The modular structure of the one-year master's in finance facilitates networking between students from a range of high-level professional backgrounds in finance, consulting, and banking.
These networking experiences led Daniel to meet the CEO of Polen Capital Management, an investment management firm in Florida. Already qualified as a Chartered Financial Analyst (CFA), Daniel leveraged this networking opportunity to advance his career at the same company, relocating from Hong Kong to the US after the MSGF.
Daniel now works as a portfolio manager and analyst at Polen Capital.
"Through the master's in finance, I met US-based colleagues who became an important part of my network when looking for opportunities and transitioning my career to the finance sector in the US," he says.
As a dual institution program, HKUST-NYU Stern MS in Global Finance grads can tap into the 140,000 strong alumni networks from both business schools to help further their career or switch finance careers.
---
2. A broad understanding of financial theories
There are many different routes to choose from when building a career in finance, which means that having a broad understanding of the evolving finance sector is vital.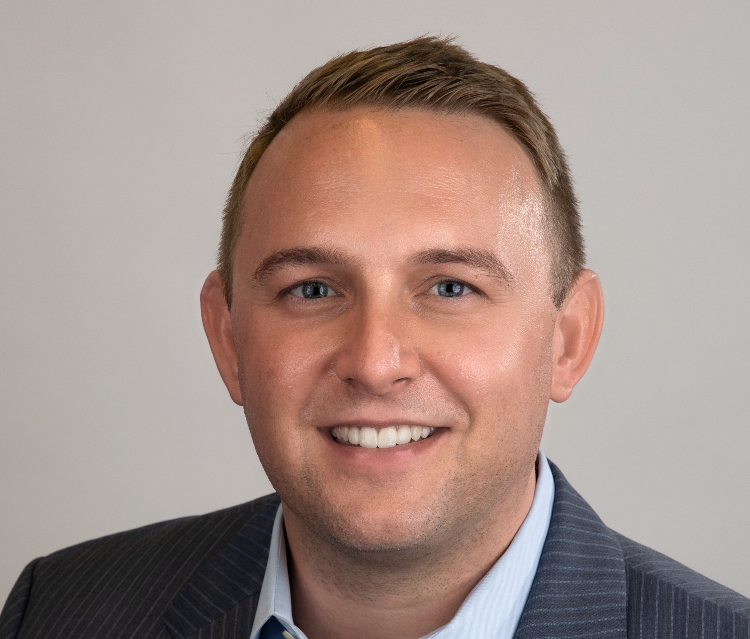 Professionals in the master's in finance program deepen their understanding of the finance industry in courses like Foundations of Corporate Finance and Foundations of Investments.
Troy Cowdrey, HKUST-NYU Stern MS in Global Finance alum, is a financial advisor at Morgan Stanley and owns a wealth management practice in the US. He says he enjoyed combining real-world applications of finance alongside the financial theory he learned from industry professionals during his master's in finance.
Despite already being qualified as a Chartered Financial Analyst (CFA), Troy joined the MSGF program to deepen his understanding of the complex finance world and learn more about how core areas like risk management, derivatives markets, and fixed income instruments work in global business contexts.
"To launch a career in finance, you need to be an active learner, be curious, read, research all the different career paths available and eventually you'll set sail on what can be a very exciting and rewarding career," he says.
Troy was 15 years into his career when he joined the MSGF program, having worked across investment banking, capital markets, and wealth management.
"I still had so much to learn from the professors and my peers on the program," he adds.
---
3. Decision-making skills can help you build a strong finance career
In the everchanging finance industry, being able to problem solve and make decisions on the spot will be key to a successful finance career.
"Turbulent markets tend to bring about client concern, so having conviction and confidence in your decisions improves client relationships and puts them at ease," Troy says.
The master's in finance helps prepare students for this volatile environment through courses like Behavioral Finance, where students learn about the psychology of decision-making in uncertain situations. In the course on Applied Corporate Finance and Valuation, students learn about valuation frameworks and how to apply these frameworks when making strategic business decisions in finance.
Troy says that the MSGF courses and professors helped him understand a roadmap for where the financial world is heading.
"Working in finance can often feel like you're in unchartered waters, so understanding markets, risks, and global competition is critical for making better informed decisions," he says.
---
4. Technical expertise is important for launching a career in finance
In the new digital age, embracing technical skills and knowledge will be valuable for someone wanting to kickstart a career in finance.
"Digital tools aren't just part of working in finance, they're at the core of any finance job," Daniel says.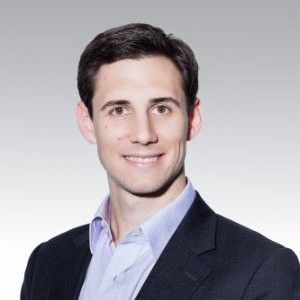 During the HKUST-NYU Stern MS in Global Finance program, professionals learn about these new technologies in the Fintech course.
"We not only learned how to use these digital tools, but we also learned the theory behind the technology," says Daniel.
Students can also deepen their knowledge of how to apply tech skills within finance during the Integrative Group Project. This practical project takes place across the year and brings together teams of students to work on real-world finance issues, delivering a presentation and report at the end.
Daniel chose a group who wanted to focus their project on bitcoin and cryptocurrencies—an area he wasn't familiar with and wanted to learn more about.
"I worked with people with experience in cryptocurrency, hedge funds, and trading. By the end of the project, I became an expert myself," he says.
---
5. Collaboration and teamwork skills are vital for finance careers
Across finance and beyond, teams need to be able to work together to address problems and achieve shared targets.
The Integrative Group Project in the HKUST-NYU Stern MS in Global Finance enables global collaboration among teams as students have to learn how to work alongside those in different time zones, as well as those with experience across different financial fields.
The MSGF program is comprised of professionals from 17 different nationalities across 13 work locations. 35% of students are female professionals.
This diversity element of the MSGF program was something that both Daniel and Troy found helpful for their finance careers.
"In the world of financial markets—everyone has unique insights. Learning to listen and engage with these insights was a stand-out part of the program," Troy says.
For experienced professionals looking to advance their global finance career and stay ahead of technical changes within the finance industry, joining a master's in finance offers a great way to boost your skills while networking with successful peers.
Related Content: