It's no secret that the finance landscape is difficult to navigate—it's ever-changing and often volatile, requiring leaders with sharp quantitative skills and a finger on the pulse of emerging trends.

Surviving the Global Financial Crisis in 2008 and the Covid pandemic, the finance industry has had to evolve at a rapid pace. Technological advancements, the shift towards sustainable priorities, and a surge towards investment in innovation is changing the financial landscape even further.

Even for financial professionals at the top of their game, keeping up with new financial theories, models, and emerging trends can be tricky.

We caught up with three financial professionals and alums across three different generations of the 15-year-old HKUST Business School-NYU Stern Master of Science (MS) in Global Finance (MSGF) program to hear about how their master in finance has helped them to navigate the ongoing changes and trends in the finance industry.
---
5 key finance trends:
---
1. Growing investment in private markets is likely to take place in the future of finance
Considering the challenges faced by the finance industry in recent years, firms are increasingly looking for more innovative ways to invest.
There's a growing trend towards investment in private markets as private businesses rebound and investors start to look beyond traditional investment routes.
The private equity market has tripled in the last decade from $2 trillion in 2010 to over $6 trillion in 2021, according to the 2022 BlackRock Private Markets Outlook report, which predicts the continued growth of private equity investment across the globe.
"Investing in private markets offers a great opportunity for those in the portfolio and investment strategy side of finance to extract more from markets," says Tom Luciano, MSGF alum and executive vice president of PIMCO's Financial Institutions Group.
It's crucial to have a broad perspective of all financial markets to make innovative yet informed decisions about investment. The HKUST-NYU Stern master's in finance helps professionals gain globally applicable finance skills through courses like Financial Markets, Governance, and Behavioral Finance. These courses are continually adapted with each new cohort to address new market developments.
Charmaine Cheuk (pictured), managing director of real estate investment company Greystar and an alum from the first intake of the MSGF program, says that networking with a diverse array of finance professionals during the master in finance has helped boost her innovation skills.
"Being exposed to high-level insights across the industry, the program gives you the opportunity to take off your focused lens and explore new ways of thinking and finding solutions," she says.
Over 70% of the MSGF cohort is comprised of experts from the banking and financial services sector, with 17 nationalities represented in the program.
---
2. AI and machine learning are the future of finance
In the digital age, cutting-edge trends like artificial intelligence and machine learning are impacting all areas of the finance industry—from banking to fintech startups.
Typical applications of AI in the finance sector include fraud prevention, quantifying and assessing risks, and analyzing economic trends and data.
"AI and machine learning will continue to merge together technology, finance, and economics, allowing companies to download data across the entire industry and analyze broader economic and market trends to better understand how to grow," says Tom, MS in Global Finance alum.
Leveraging AI and new technologies has been a particular focus in the insurance industry, with investments in insurance technology (insurtech) surging to almost $15 billion in 2021, according to a McKinsey report.
With the increasing expectation that those in finance have a strong grounding in tech and data analytics, the HKUST-NYU Stern MSGF program has introduced new courses like Fintech, teaching students about the implications of disruptive technologies for investors and stakeholders in the future finance sphere.
---
3. ESG investment will be crucial in the future finance sphere
With environmental and social responsibility at the top of the global agenda, the financial sector is at the forefront of the transition towards a sustainable future.
By investing in Environment, Social, and Governance (ESG) causes, finance firms are proving their commitment to meeting crucial climate goals.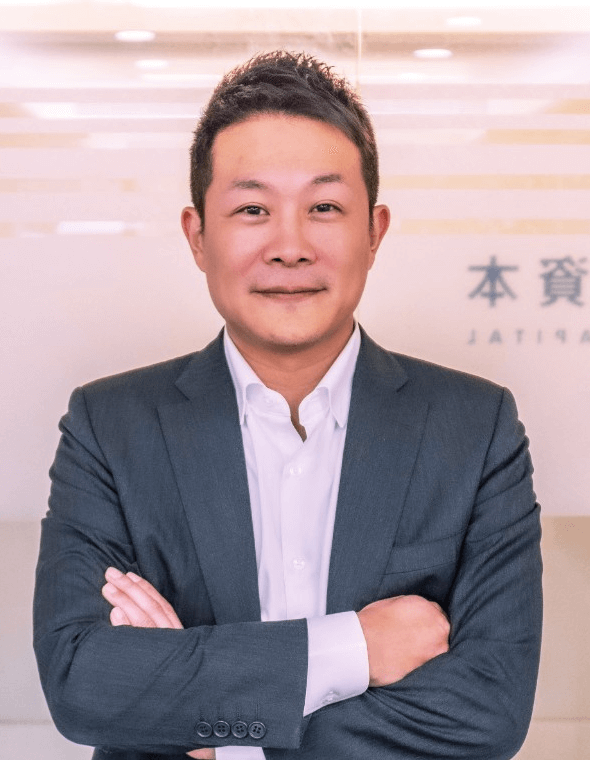 Jim Yang (pictured), MSGF student and vice president of CSV—a venture capital company that invest in markets across the US and China—says that ESG factors play a vital role when evaluating whether a company is worth investing in.
"Not only does ESG integration increase value and returns for investors, but it also sets early-stage businesses up for long-term sustainable success," adds Jim.
Before joining the master in finance, Jim worked for 10 years in the commercial banking sector. Through MSGF courses like Global Macro and Asian Markets, he says he gained the global outlook he needed to make a career switch to investment within Eastern and Western financial markets.
---
4. The impact of regulation
As the global focus within the finance sphere shifts to the regulation of sustainable practices and digitalization, this move towards greater regulation is likely to continue to impact the sector in various ways.
"With strong and principled regulation, the finance sector can thrive, and clients will gain confidence, leading to a positive cycle," says Charmaine.
As an area that's continually changing, it's crucial that finance professionals keep up to date with the various implications that regulation has for the future of finance.
In the HKUST-NYU Stern MS in Global Finance program, students study real-life case studies based around the challenges the financial sector is experiencing at the time
Charmaine, an alum from the first intake of the MSGF program, studied her master's in finance during the 2008 Global Financial Crisis.
"The discussions in class with both my professors and cohort during such a volatile moment in the finance sphere were invaluable to helping me understand how financial institutions were going to have to restructure along with government intervention," she says.
---
5. Blockchain in the future of finance
As the technology that underpins cryptocurrencies, blockchain has become a leading innovation in the financial sector. The decentralized blockchain network has the potential to reduce and manage risk within the interconnected global financial system.
"Through looking at history and financial theories, the MSGF program has given me an in-depth insight into what is happening to the stock prices and value of new tech companies in blockchain and cryptocurrency," says Jim, MSGF student.
He adds that this new understanding has also given him reservations about the impact of blockchain on the future of finance.
"We need to understand what this new technology really is and how it might change people's lives."
As the introduction of new technologies like blockchain within finance continues to impact the industry in unprecedented ways, staying ahead of these finance trends will be crucial for thriving in the evolving sector.
Whether you're a seasoned financial professional or just stepping into the finance sphere after a career switch, a master in finance offers a useful way of deepening your global perspective while networking with likeminded peers.
Related Content: