Careers in investment are suited to those with sharp numerical skills, forward-thinking vision, and a growth mindset.

There are a variety of jobs in investment out there—from careers in the traditional finance industry to real estate investment, there's bound to be a career aligned with your interests.

In fact, global interest in investment careers is on the rise, according to a prospective students survey by the Graduate Management Admission Council (GMAC).

We spoke with two experienced professionals to ask: is investment a good career path?
---
Is investment banking a good career path?
One of the most sought-after areas of investment is the investment banking industry. This high-paid area offers a rewarding career path for experienced professionals.
Jeffrey Kwong (pictured), HKUST Business School-NYU Stern Master of Science (MS) in Global Finance (MSGF) alum, has forged a strong career as an investment analyst at European-based bank BNP Paribas.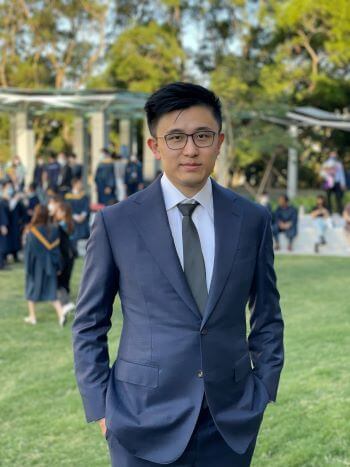 The MS in Global Finance is aimed at experienced finance professionals with around 11 years of work experience.
Before his Master's in Finance, Jeffrey worked in equity research but wanted to fill his knowledge gaps and learn more about a career in investment.
"I chose the MSGF because it focuses more on the applications of finance than many other Master in Finance programs," he says.
Jeffrey adds that he's using the learnings from the Master in Finance courses such as Derivatives and Corporate Finance to thrive in his investment role, which involves finding the right companies to invest in.
"I try to find insights that no one has thought about, or the market is missing," he says, "investment is the intersection of knowledge and analytical skills."
The challenging nature of his role as an investment analyst is what Jeffrey enjoys the most.
"Investment is a field you can spend decades in if you do it well," he says.
---
How to build a strong career in investment banking
Careers in investment banking require a particular skill set—Master in Finance programs can equip you with the right knowledge to succeed in this competitive area.
For those experienced finance professionals looking to make a career switch, or develop their existing investment career, networking at business school can be a great help.
"One of the best parts of the MSGF program was working alongside classmates in different regions and career backgrounds," Jeffrey says.
The one-year HKUST-NYU Stern Master in Finance program is comprised of 17 different nationalities from across 13 work locations.
The integrative group practical project offers the opportunity for professionals to learn about key finance trends alongside their Master in Finance peers. Jeffrey worked on an investment case for an e-sports company where he spoke to experts in the field, undertook analysis, and valued the company.
These experiences provided great talking points when Jeffrey was switching companies within investment.
"My employer really appreciated how I was still studying and improving my financial knowledge at the same time," he says.
---

The Master in Finance is formed in collaboration with HKUST Business School and NYU Stern School of Business ©NYU Stern / Facebook
---
Is investment manager a good career path?
Building a long and fruitful career as an investment manager will be about showcasing strong leadership capabilities and a sharp understanding of finance markets.
Chartered Professional Accountant (CPA) Justin Mok (pictured) previously worked as an auditor at PwC but wanted to move into real estate. This is when he decided to join the HKUST-NYU Stern Master in Finance program.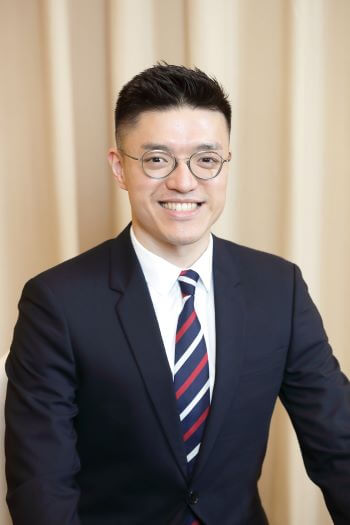 "Surveyors and engineers mainly make up the real estate sphere—there's not a lot of knowledge on cash flow or modelling," he says. Justin wanted to build his global finance skills during his Master in Finance.
The MSGF provides a global curriculum with courses on areas such as Fixed Income and Foundations of Investment taught by professors across New York and Hong Kong.
Since graduating, Justin has used his Master in Finance degree to launch a career as an investment manager at a state-owned real estate enterprise in Hong Kong.
Hong Kong is one of the most expensive cities for expats.
"Real estate in Hong Kong is the king of assets in Asian society, so this is an exciting field to work in," he says.
---
How to build a career as a real estate investment manager
Entering the real estate space with a financial background can provide you with a competitive edge.
"Learning how to properly undertake financial analysis and cash flow analysis on the MSGF program was really beneficial to my career," Justin says.
Although Justin had transferrable skills from his auditing background, he says that enhancing his quantitative skills through the HKUST-NYU Stern Master in Finance was crucial to launching a successful investment career in real estate.
For experienced professionals who want to switch from one area of finance to another, speaking with peers in the HKUST and NYU Stern MS in Finance can help professionals gain insight into different career routes and receive useful advice on how to move roles.
Whether you're looking to get up to speed with modern challenges within the investment field or switch finance fields—a globally focused master in finance could equip you with the necessary skills to thrive no matter your career goals.
Related Content: