Ranked first in Asia in the Times Higher Education Asia University Rankings 2021, Tsinghua University is one of the most renowned institutions in the region.

The Tsinghua Global MBA is delivered in collaboration with MIT Sloan and, as part of Tsinghua University, boasts a global network of over 300,000 alumni across 60 countries.

Based in Beijing, Tsinghua MBA students gain practical experience through hands-on projects like the annual Business Case Competition and learn directly from global industry experts, including senior partners at McKinsey and Facebook executives.

Tsinghua's China Roots Seminars, Study trips in China, and the MIT-Tsinghua China Lab are specifically designed for foreign students, helping them build their knowledge and gain access to business in China.

Tsinghua MBA grads go on to land high-profiles roles in leading global organizations like McKinsey, Tencent, and the Asian Infrastructure Investment Bank.

So what are the Tsinghua University Global MBA application requirements? And how can you be a successful candidate? BusinessBecause spoke to the Tsinghua MBA admissions team to find out.
---
What does Tsinghua University look for in MBA applicants?
Our MBA program looks for candidates who have high expectations of themselves and are eager to reach a higher level of their career development.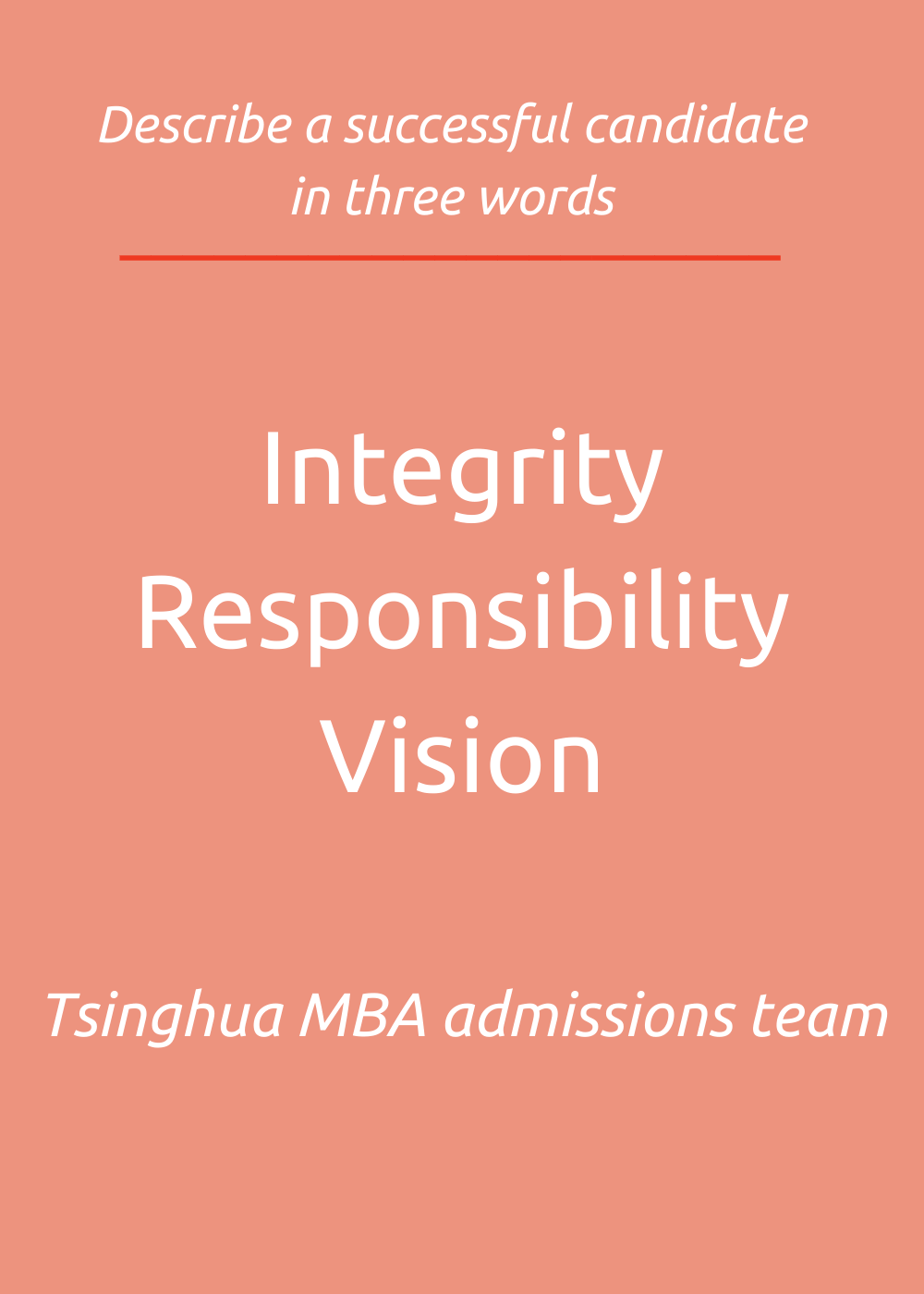 We want someone who has a vision and has demonstrated significant efforts—judging from past academic and work experience—towards achieving that vision. Candidates should aim for a GMAT score above 700.
As one of the top universities of China, we are looking for applicants who are positioning themselves in China or China-related markets with a global perspective, and who have both an international vision and a special interest in China.
To be a qualified Tsinghua MBA candidate, you need to be a team player and a good communicator in a multicultural environment, reasonably fluent in Chinese, and have a demonstrated awareness of social responsibility.
Tsinghua MBA graduates usually contribute to the community and create an impact with grads landing roles in global leading organizations in various industries.
---
What mistakes should Tsinghua MBA candidates avoid in their applications?
A first mistake is to not have a specific and clear plan for your career development. A two-year MBA will go by quickly, and you won't have too much time to figure out your plan while studying.
A second mistake is to not have customized application materials for different schools. For example, if you use the same essays for different applications for different schools, or even forget to change the name of the school on your application.
Please be aware that different schools have different strengths, so be specific.
---
What's the strangest thing you've ever seen in a Tsinghua MBA application?
Some applicants write lengthy and pompous emails to introduce their background and ask to be exempt from submitting their GMAT or GRE scores, even though we have clearly stated on our official website that a GMAT or GRE score or the Tsinghua MBA Alternative Entrance Exam score is required.
Some applicants also submit a great online application but then refuse to pay the application fee as required or refuse to go for the interview at the very last minute.
---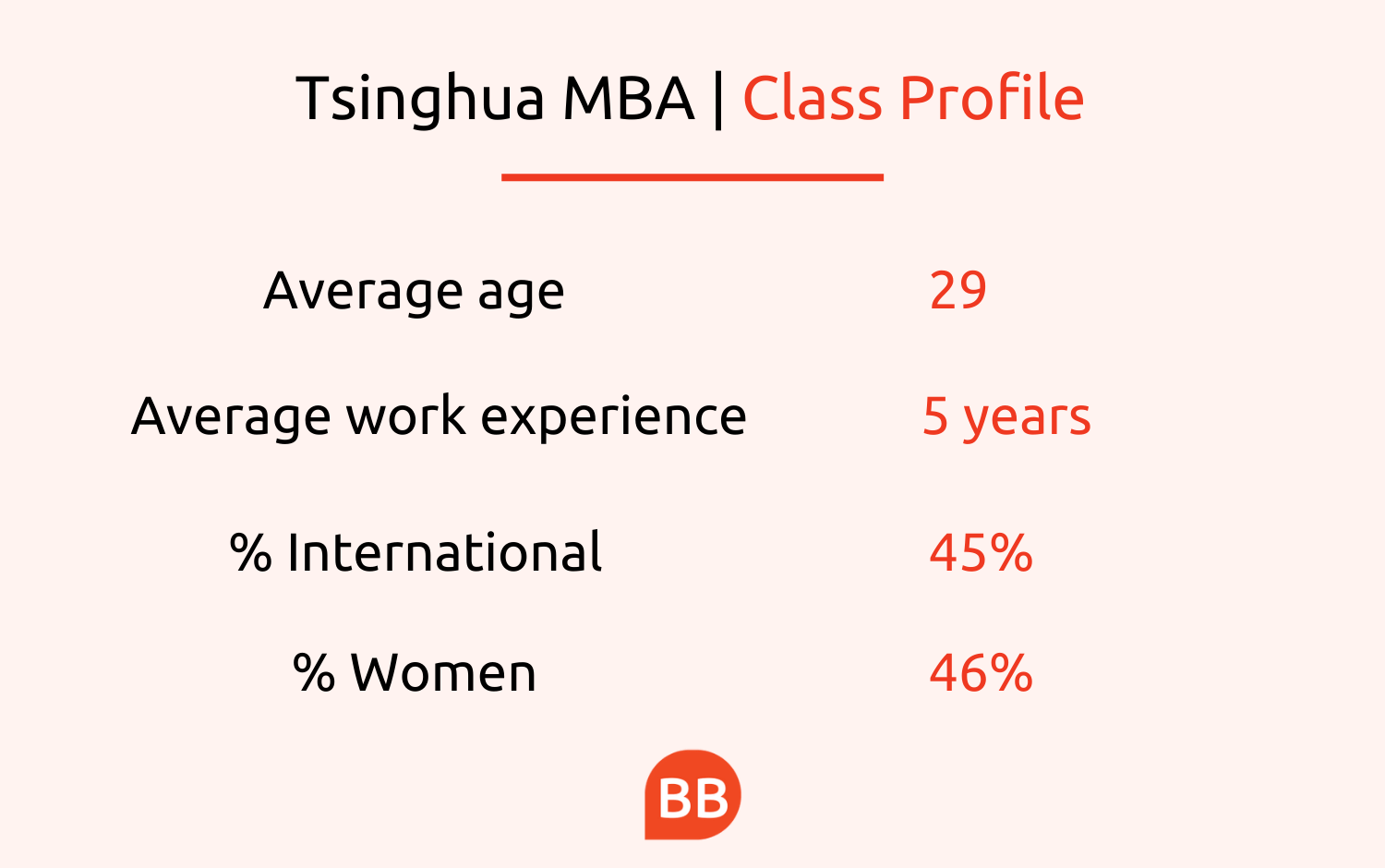 ---
What questions should Tsinghua MBA candidates expect in their admission interview?
1. What are your motivations for pursuing an MBA degree at this particular moment of your career?
2. Why would you be a good fit with our program?
3. What's your future career plan?
---
Tsinghua University MBA Essay Questions
Essay 1: Please describe your career goals. What have you done and what do you plan to do to achieve them? Why is Tsinghua MBA strategic to you at this point in your career development?
Essay 2: Please describe one of your most enjoyable experiences in your life, preferably in a business context. Where did it originate? In retrospect, what did you learn about yourself and about others?
Essay 3: Please tell us any other information that you believe is important and might help the admissions committee while considering your candidacy.
---
What makes the Tsinghua MBA unique?
Our collaboration with MIT Sloan provides Tsinghua MBA students with global exposure alongside a focus on China. This allows students to benefit from the world-class curriculum, top faculty, overseas engagement, alumni, and career resources at both Tsinghua and MIT.
Unlike some MBA programs offered by other business schools, the MBA program is affiliated with Tsinghua University, which has 21 schools and 59 departments with particular strengths in technology and sciences. You will benefit by sharing campus life, network, and resources with the broader Tsinghua ecosystem.
As one of most reputed technology and innovation centers in China, Tsinghua also brings together the elites, government resources, and business opportunities from the best of China, providing foreign MBA students with a head start in developing successful careers in China and beyond.
Related Content: