The Hong Kong University of Science and Technology (HKUST) has rocketed up the business school rankings since it was established in 1991. HKUST took the third spot in the Times Higher Education's Young Universities Rankings in 2022, while securing a place in the global top 100 universities.

The super-flexible MBA program at HKUST Business School has also ranked in the top 50 globally by the Financial Times for 15 consecutive years.

As a research-intensive institution, advancing knowledge in science, technology, engineering, and business management is a priority at HKUST—great news for MBA applicants considering studying in Asia.

The school's focus on flexibility means studying the HKUST MBA allows you to choose from five specializations and over 60 flexible cores and elective courses. You can also complete the program in 12 or 16 months, depending on your preference.

Many modules draw on HKUST's strength in tech and its incorporation into business, covering topics such as cryptocurrency, Python, and big data. The curriculum incorporates experiential learning modules to help students see these issues play out in the business world.
---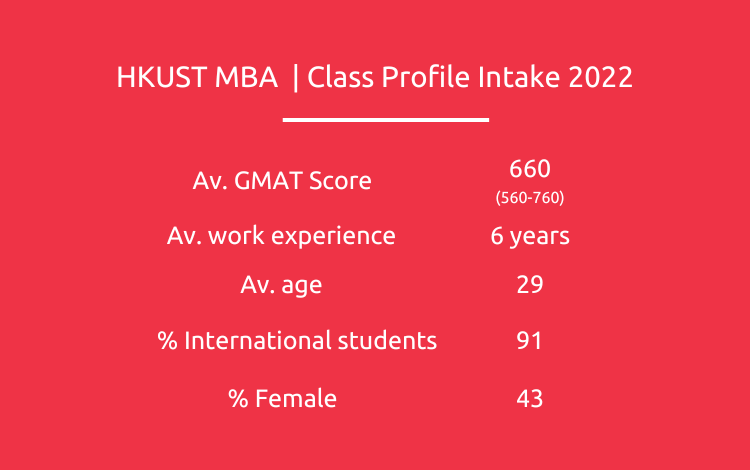 ---
HKUST MBA students study among a diverse, international cohort, as many as 89% of students are non-local. Because of this, HKUST puts a large emphasis on global exposure, which aids students' career development.
HKUST's strong connections in Asia mean students can network with top employers in the region; it was ranked number one in Asia for aims achieved by the Financial Times 2022, with 92% of graduates landing post-MBA jobs in Asia.
The industries that graduates enter typically require the kind of tech-savvy and flexible problem-solving skills you can develop in the program. The most popular sectors are technology, financial services, and consulting, closely followed by green energy/ESG/Chemical and manufacturing.
So what does it take to earn a spot on the HKUST MBA? To find out, BusinessBecause spoke with Kelly Chan (pictured), Head of Marketing & Admissions, MBA Programs, HKUST.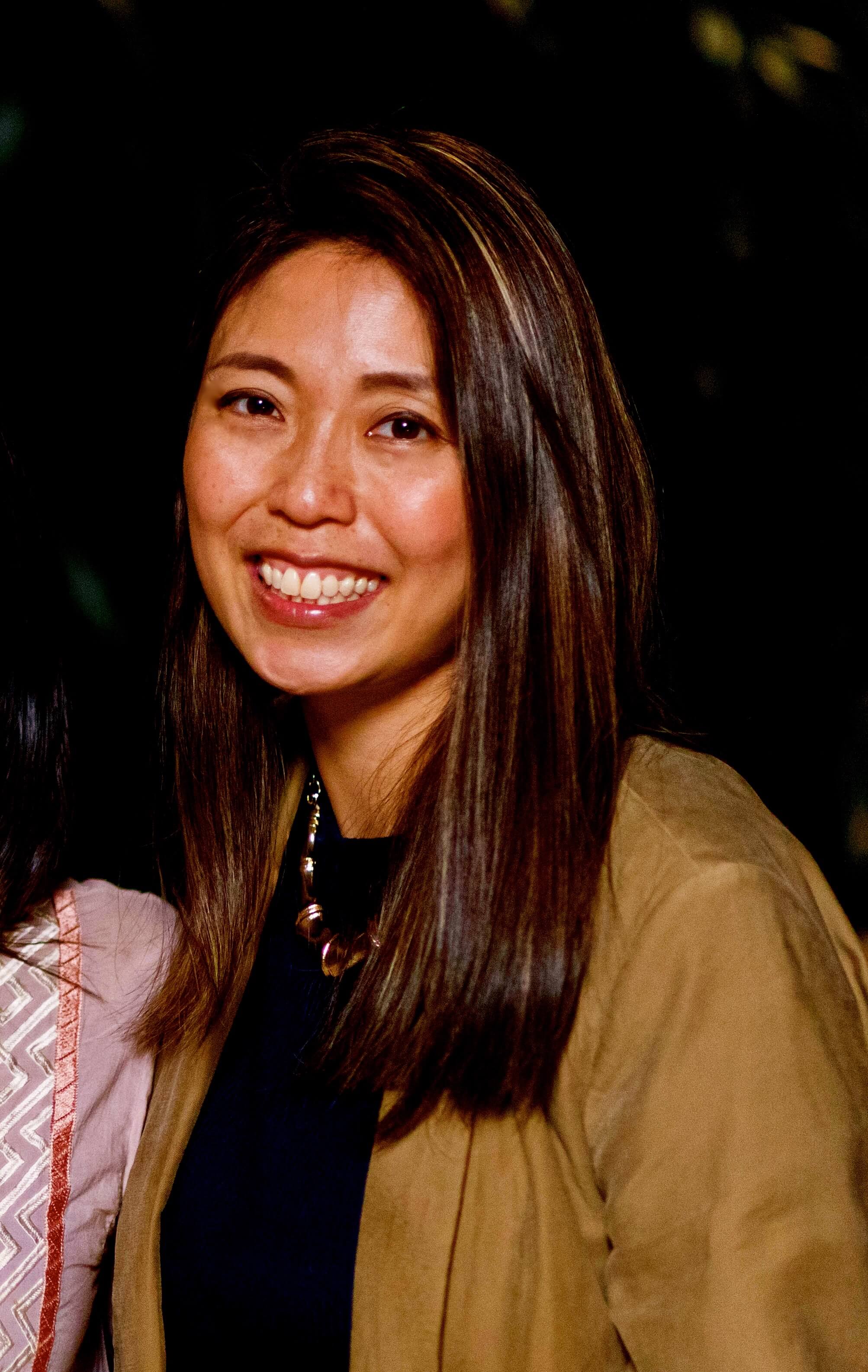 ---
What do you look for in HKUST MBA applicants?
We are looking for future-oriented leaders with a track record of achievements: those who are resilient and have the desire to challenge themselves through a world-class MBA program, and candidates with a sense of contribution to the cohort or a better society.
---
When should applicants start preparing for the HKUST MBA application?
Taking an MBA can be a life-changing decision, so it's a good idea to start researching as soon as you intend to pursue an MBA.
Apart from the required GMAT or GRE test and/or English tests, we highly recommend our applicants reach out to different parties, such as admission advisors, current students, or alumni, to better understand the program before applying. This is also a crucial part of research that they should do.
---
How important is a good GMAT score in the application process?
Your GMAT or GRE score is important for our admissions, but we take a holistic approach when reviewing applications, so there are also other criteria that we focus on, such as past career progress and interview performance.
A GMAT or GRE score is mandatory for our full-time MBA application, and the tests allow us to evaluate candidates from diverse backgrounds with an equal and globally recognized standard. Achieving a score within our range can demonstrate your competitiveness and readiness for the MBA.
Candidates who need more time to prepare for their test to apply for the HKUST MBA can submit their scores within one month of application submission. However, scholarships will only be announced for full-time MBA applications after a valid score is submitted.
---
What essay questions do you ask in the application?
For intake 2023, we are using a new set of admissions essays. The questions allow our admission committee to understand candidates in contexts on top of their academic readiness. We look at the career goals set by applicants to evaluate if that matches what the program offers.
They will be required to demonstrate how they tackle problems or overcome challenges. Moreover, we also want them to let us know what value or contribution they will bring to the HKUST MBA community.
Here are examples of things that we look for:
- How does an HKUST MBA help you with your career goal?
- A time when you went into obstacles or failure, how did you handle that?
- Demonstrate a time when you contributed to a community.
- What contribution or value will you bring to the HKUST MBA program?
---
What questions should candidates expect in their admission interview?
We want to see why you want to achieve your short-term and long-term career goals through the HKUST MBA and how you demonstrate yourself as a valuable addition to the class.
Our admissions interview adopts a two-way approach to ensure the program and the candidate are a good match. The interview panel comprises different members of the HKUST MBA, such as faculty members and admissions staff so that we can evaluate candidates from broader perspectives.
---
Tell us one thing about the application process at HKUST that most people wouldn't know
Every applicant is eager to present themselves to the school as a talented, all-rounded successful candidate. We appreciate every applicant's effort in preparation, but one has to be careful about over-polishing their application.
What HKUST is truly looking for is authenticity. We want to know the real you. We want to celebrate your past achievements and, at the same time, learn from your past failures. Your ability to pick yourself up after you fall is a unique experience we want to hear about. So, do not be afraid to share openly with us who you really are and where you see yourself in the future.
Related Content: