IIM Ahmedabad is a leading global management institute with European Quality Improvement System (EQUIS) certification from the European Foundation for Management Development (EFMD), one of the few institutes in India to receive this accreditation.
It's a public Business School situated in Gujarat and is designated as an "Institute of National Importance" by the Indian Government.
The institute is renowned for its two-year, full-time, residential Postgraduate Program in Management—or MBA—which admits students based on their performance in the Common Admission Test (CAT). It claims to be the toughest MBA in the world to gain admission.
IIM Ahmedabad (IIM-A) also has a renowned Student Exchange Program. Every year, around 150 of its students are given the opportunity to study abroad in Europe, North America, South America, South Africa, Australia, New Zealand and the Asia-Pacific region. At the same time, around 90 international students join the IIM-A class.
The top Indian school is also recognized for its access to sought-after careers with its exceptional placement record.
BusinessBecause spoke to Professor Viswanath Pingali, chairperson, MBA Postgraduate Program in Management for Executives at IIM Ahmedabad (pictured below), to hear what makes a successful applicant.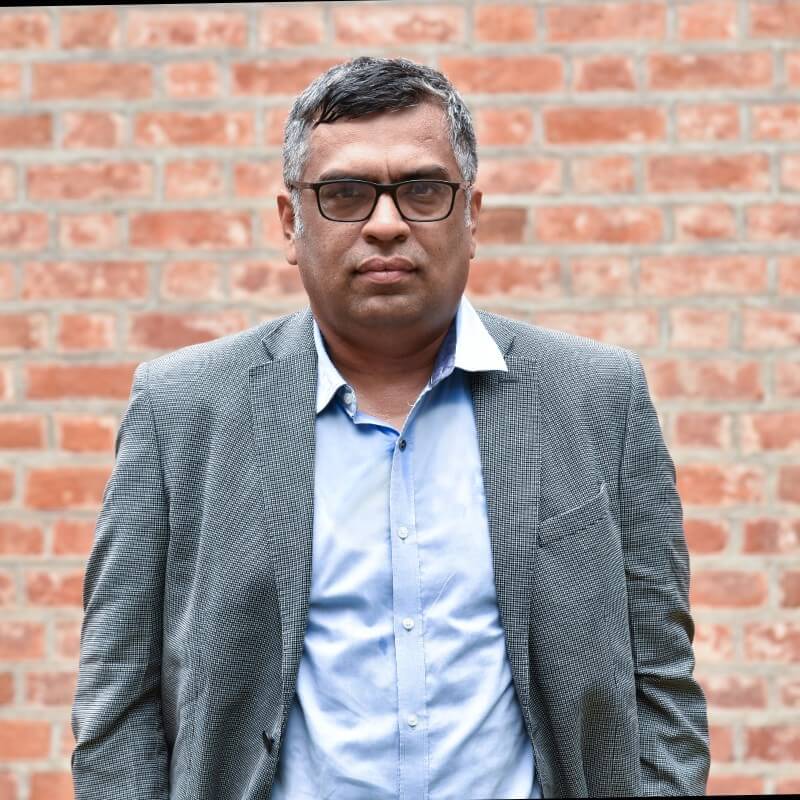 ---
What do you look for in your MBA applicants?
We typically look for the overall career trajectory and see if the candidate has the potential for top leadership.
Furthermore, we try to assess if the candidate is curious and has the ability to understand a problem from multiple perspectives. In short, we try and look for whether or not the applicant has long-term potential and would make a good student in the class.
---
What GMAT score should candidates aim for?
Our average GMAT score has been around 700. For exceptional and diverse profiles, we have also considered much lower scores.
---
What's one top tip for applicants to your school?
Be truthful in the interview. And put your best foot forward.
---
What should candidates expect in their admission interview?
Typically, a topic on which the candidate is expected to speak for a minute or two without preparation. Further, some discussion on the career, future plans, and so on. Of course, we expect a fairly decent grasp on current affairs.
---
IIM Ahmedabad eligibility criteria and selection process
---
Eligibility criteria:
To be eligible for consideration, you must possess a bachelor's degree from an accredited university with a minimum of 50% marks or an equivalent CGPA. Equivalent qualifications recognized by the Ministry of HRD, Government of India, will also be considered.
For candidates belonging to Scheduled Caste or Scheduled Tribe—recognized disadvantaged social groups in India--or Persons with Disabilities, the minimum requirement is relaxed to 45%.
---
Selection process:
The admission process for this program comprises three stages:
In stage 1, candidates are required to take the CAT or, for international candidates, the GMAT. (CAT score requirements are in the top percentile, upwards of 95, so you'll need to prepare thoroughly.)
In stage 2, candidates who achieve the required scores in the CAT/GMAT are invited to the Analytic Writing Test and Personal Interview (PI). Additionally, candidates must provide two letters of recommendation.
In stage 3, final offers of admission are made based on the candidate's final aggregate score, which takes into account various factors such as work experience, gender, and school board. The final offers are made separately for each category of candidates.
---
IIM Ahmedabad fees:
For the current (2022-2024) batch, PGP students are required to pay a total program fee of INR 24.61 lakh ($30,100). This includes the tuition fee of INR 18.19 lakh ($22,250).
However, expenses for a laptop computer and personal expenses such as boarding, travel, clothes, and laundry are not included in this fee and will be covered separately by the students. The mandatory personal computer can be arranged for locally by the Institute if required.
---
IIM Ahmedabad financial assistance/scholarships:
IIMA established a needs-based scholarship scheme, in addition to the scholarships provided by industry and the government, to provide equal opportunities for all eligible applicants to pursue its programs, regardless of their financial situation.
This scheme sees numerous students receive significant financial assistance every year. The scholarship amount is determined based on various factors such as the annual gross family income, ownership of assets, and the number of dependents in the family. Applications for these scholarships are invited in July and August every year.
In addition to scholarships, many commercial banks and financial institutions offer educational loans to students.
---
Next Read:
McKinsey Leads MBA Recruitment At Top-Ranked Indian Institute Of Management Ahmedabad