From his time serving in the military, including a tour of Afghanistan, Dan Vallone (MBA 2015) recognized one common factor in all of the broken societies he had witnessed.

Even more alarming, however, was that he began to see the same thing in his home country.

"From the news I was reading, and conversations I was having, I could see levels of alienation, isolation, and polarization that was creeping across America," Dan remembers.

From the US military to the Department of Education, via an MBA at Harvard Business School (HBS), Dan has spent his career trying to build, rebuild, and strengthen fractured communities—an issue which he sees at the root of the country's problems.
---
"Brought together through shared value and identity"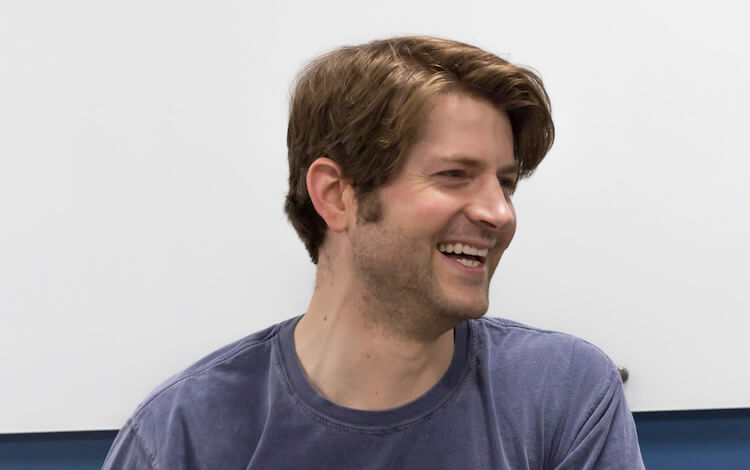 Dan's strong sense of community dates back to his adolescence.
Four years at West Point Military Academy in New York, and then six years serving in the US military, Dan had seen people come from all corners of the country integrated into flourishing communities.
"I realized how rare it is to have people with very different backgrounds who come together through shared value and identity," Dan remembers.
It was the fondness for this experience where Dan began to reflect on the importance of strong community, and the fear of where America was heading. This was ultimately the drive behind applying to business school.
From one flourishing community to another, Dan successfully applied for Harvard Business School's MBA program—with a classroom as diverse and engaged as his military community.
---
---
Shifting from high paid to high impact
While finance was Dan's initial industry of choice, he quickly realized that he wasn't motivated by profit or a high paid profession, in as much as he was driven by his desire to do good.
Division and opposition were creeping into American society, and he understood his responsibility, as a public servant and a future business leader, to do something about it.
While post-graduate salary plays on many MBAs' minds, HBS offered Dan a path to have a social impact while being fairly compensated for it.
Harvard's Leadership Fellows program supports the salaries of between 15 and 20 students a year to go and work in typically lower-paid jobs with a specific social orientation, such as non-governmental, public sector, or non-profit work.
"As a leading business school, we want to educate, support, and inspire students who think about being leaders not just in their companies, but also in their communities and their countries," explains Matt Segneri, director of the HBS Social Enterprise Initiative.
---
A path into politics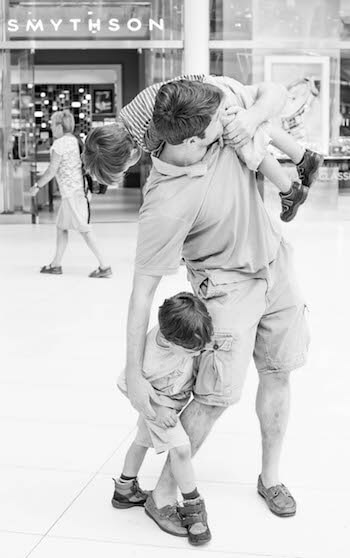 After his MBA, Dan swapped the leafy campus of Harvard for the white stone buildings of Capitol Hill, landing a strategic role at the Department of Education.
Allocating public money to stimulate innovation, testing efficiency, and judging projects by their successes, Dan was regularly applying his finance and organizational management knowledge from his MBA.
As chief of staff of the office of innovation and improvement, he could now apply his own leadership style—developed from making decisions under pressure in the army, to making decisions in case studies in the HBS classroom.
"I learned that success in any field comes from the position of feeling comfortable and confident in making decisions," Dan emphasizes.
But despite his growing confidence in Washington, Dan wanted to return home to grassroots community action where he felt he could have the biggest impact. He also wanted to reconcile the two values that he held dear.
"I was balancing how I could have an impact at scale, while keeping hold of that personal connection that is at the heart of any community building," Dan recalls.
---
The obligation on MBAs
Dan now holds the reins as US director of More In Common, an international grassroots initiative aiming to strengthen communities and societies in order to combat polarization and division.
"It felt like the perfect next step in terms of taking everything I was doing and looking at how to apply it on a national level," he explains.
"The key challenge is—how can we stimulate national level programs and conversations, when at the moment we are the most divided we've ever been?"
More In Common organizes events, campaigns, and global research, all celebrating what we have in common rather than what divides us.
While his own path took him towards a career of public service, Dan believes a desire to do good can, and should, be at the center of any MBA graduate's career.
"MBAs, whatever career path they go down, can play a constructive role in bringing communities together," he says.
Related Content: