Jeff Bezos, Bill Gates, Mark Zuckerberg.

The world's wealthiest men, who all rejected conventional employment in big companies, and took a huge career leap of faith in starting their own businesses.

For many entrepreneurs, the experience of setting up your own business can be immensely rewarding, not just financially, but in terms of job satisfaction, personal freedom, and flexibility.

But the risks are huge, and the payoff is not always great. For every Bezos there's a thousand failed startups who all thought they'd be the next Amazon.

Here's five things you need to do before setting up your own business:
---
1. Embrace innovation and creativity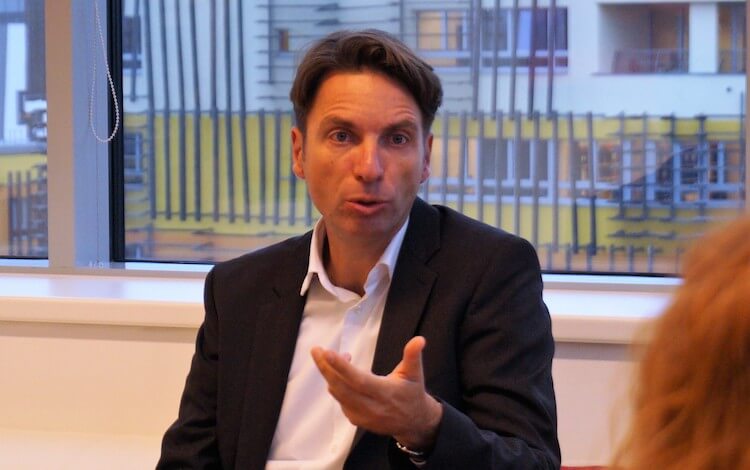 Finding common ground between companies like Facebook and Google that have grown so fast—and companies that have recently failed like Kodak and Nokia—you need only to look at their ability to innovate.
"Generating new products, services, business models, and processes is crucial even for the most celebrated market leaders," explains Nikolaus Franke, academic director of the Professional MBA in Entrepreneurship and Innovation at WU Executive Academy in Vienna.
"The number one competitive factor in most markets is innovation."
Students on the professional MBA explore the sources, strategy, marketing, and organization of innovation, learning how to confront and adapt to challenges that startups often face.
As digitalization and artificial intelligence advance, and begin to take over administrative jobs, humans must also embrace their unique ability of creativity.
"The domain of humans will be the entrepreneurship role—identifying and exploiting new opportunities," Nikolaus underlines.
---
2. Network and ask for help
Where would Bill Gates be without his Paul Allen; where would Steve Jobs be without his Steve Wozniak?
The ability to ask for help is crucial for any business professional, most of all for entrepreneurs. Surrounding yourself in a valuable and supportive network makes decision making and risk taking a far easier enterprise.
"Entrepreneurs are no lone heroes: they need advice, business partners, money. In short, they need an entrepreneurship ecosystem," Nikolaus insists.
If you do an MBA, you have access to an advanced network of business professionals spanning industries, expertise, and nationalities. Building this network, and finding trusted business advisors, is the first step to starting your business.
---
3. Master the business basics
While the risks of self-employment are significant, there is a very simple way to shield yourself and your startup from threats and challenges.
Know your business basics.
"You need to know how to get into action—how to find the right strategy, to develop a business model, to organize marketing and sales, to secure the financials," Nikolaus says.
With an introductory core year, professional MBA students at WU have to master the cores of management before specializing in entrepreneurship and innovation skills such as writing business plans, sourcing venture capital, and pitching.
---
4. Gain experience and learn from your failures
Any entrepreneur will tell you that you learn more in your first month of business than you could in any classroom or textbook.
Experience is key to knowing what to expect, how to adapt to challenges and changes, and how to learn from failures.
With a personal project running through the professional MBA, including the opportunity to form your own business plan, WU students get advice and consultation from faculty and fellow students on how to perfect their business plan.
---
5. There are serious risks—but it might be worth it
The risks of entrepreneurship are well-known. Innovation is a two-sided coin—with risk and chance on each side.
But while myths like 'nine out of 10 startups fail' are thrown around, the reality, Nikolaus insists, is more positive.
"Governments are understanding that jobs, progress, and the wellbeing of society depends on the strength of the entrepreneurship ecosystem, and its ability to generate new innovative companies," he says.
Incubators and accelerators give entrepreneurs access to networks, funding, and mentoring.
Perhaps risk, Nikolaus suggests, is not such a bad thing after all: "Risking nothing, and not doing entrepreneurship, might be the even greater risk!"
Related Content: