You have to look hard to find MBA holders on Forbes' annual rich list. A BusinessBecause analysis last year found that, of the world's 100 richest people, just 16 had MBA degrees.

They do, however, provide something for business students to aspire to. And many business tycoons donate to their former alma mater, perhaps helping to produce the next MBA-billionaire

Some of the richest people in the world dropped out of business school, such as Steve Ballmer, Microsoft's former CEO, and petrochemicals billionaire Mukesh Ambani, who both left Stanford without finishing their MBA degrees.

Yet the success of many MBAs who made it onto Forbes' rich list suggests that an MBA can and does help propel people to the top of the corporate world.

Here are the six richest MBAs of them all:
---
6. Lee Kun-Hee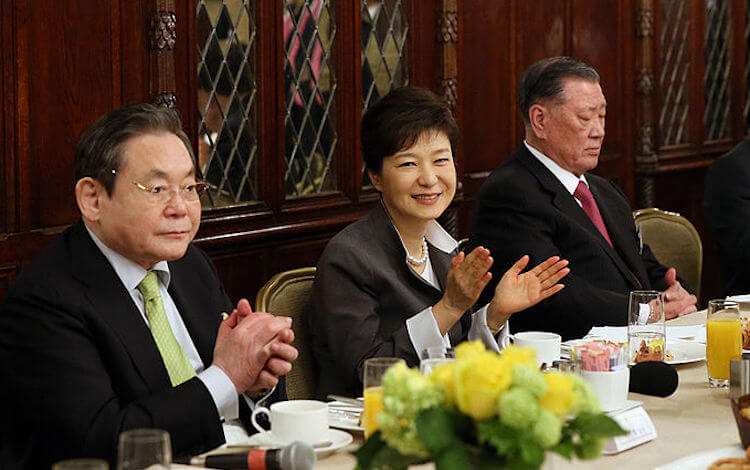 © Republic of Korea via Flickr under this license
---
School: George Washington
Worth: $15.2 billion
Lee Kun-Hee is chairman of South Korean conglomerate Samsung Group and he received an MBA from George Washington University School of Business. Samsung is best known for its consumer electronics division, but the group encompasses fashion, theme parks, insurance, services and more. The group was founded by Lee Byung-Chull, Lee Kun-Hee's father. The MBA alumnus is husband to Hong Ra-hee, the daughter of a media tycoon. Lee suffered a heart attack in 2014 and remains hospitalized. His net worth is $15.2 billion.
---
5. Len Blavatnik
School: Harvard Business School
Worth: $16 billion
Len Blavatnik was born in Ukraine, raised in Russia and studied for an MBA in the US at Harvard Business School. His net worth is $16 billion, a fortune he made selling his stake in Russian oil company TNK-BP for $7 billion in 2013. He also owners Warner Music and founded the industrial group Access Industries. He has donated more than $500 million, mostly to Oxford and Stanford universities.
---
4. Susanne Klatten
School: IMD
Worth: $18.3 billion
Susanne Klatten is the richest woman in Germany and she has an MBA from IMD Business School in Switzerland. She is a member of the reclusive Quandt dynasty, owning 19.2% of the carmaker BMW. Her late mother Johanna was wife to the legendary industrialist Herbert Quandt. Susanne helped transform her grandfather's company, Atlana AG, into a pharmaceutical and chemical corporation. She is the sole owner and deputy chairman of the company, which makes sales of $2.5 billion annually. Her net worth is $18.3 billion.
---
3. Alexey Mordashov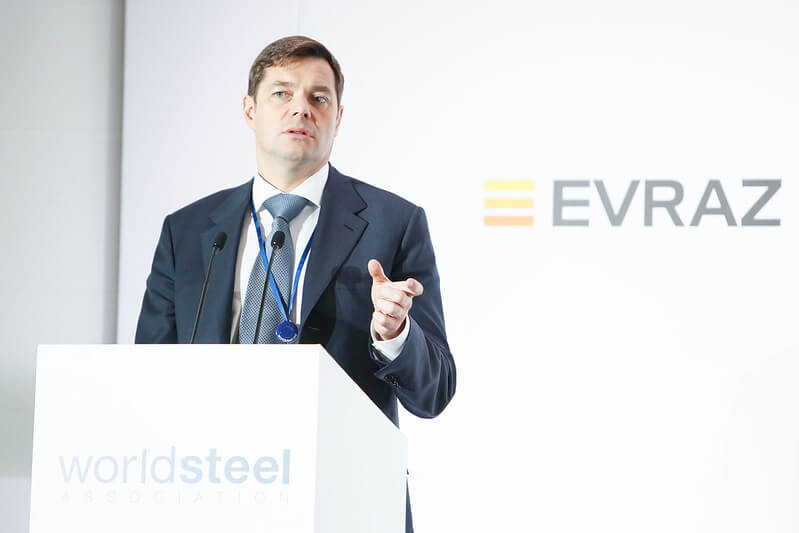 © worldsteel via Flickr under this license
---
School: Northumbria University
Worth: $19.5 billion
Alexey Mordashov is the son of mill workers who today is majority shareholder in steel company Severstal, a business he ran for 19 years before resigning as CEO in 2015. He also owns around a quarter of TUI Group, the travel and tourism company. And Alexey owns power equipment producer Power Machines. He earned an MBA in 2006 from Northumbria University in the UK. His net worth is $19.5 billion.
---
2. Phil Knight
School: Stanford GSB
Worth: $33.4 billion
Phil Knight, founder of Nike, has donated $505 million to Stanford in California where he got his MBA. He ran track at the University of Oregon and established shoe giant Nike with his former coach Bill Bowerman. Phil retired as chairman of the company after 52 years in 2016. Nike has revenues of $36.4 billion and Phil has net worth of $33.4 billion. He is an active philanthropist, having donated money to Stanford as well as $797 million to the University of Oregon.
---
1. Michael Bloomberg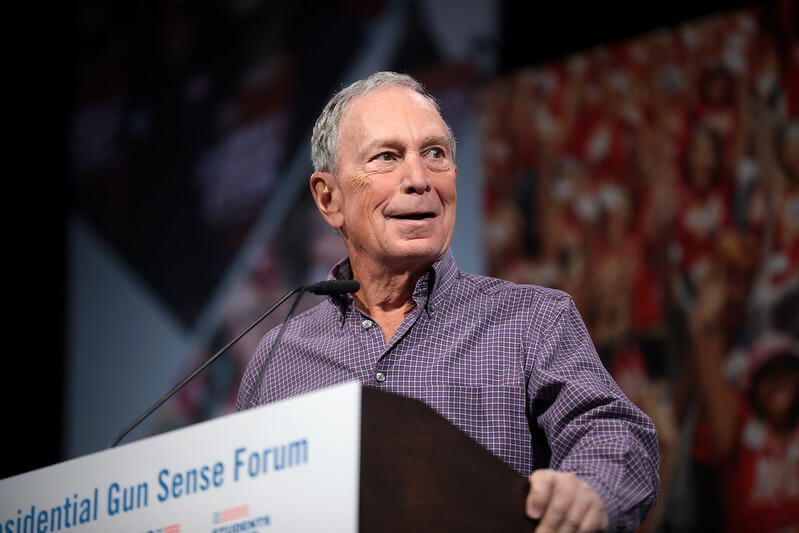 © Gage Skidmore via Flickr under this license
---
School: Harvard Business School
Worth: $55.5 billion
He earned an MBA from the prestigious Harvard Business School in 1966. In 1981 he setup Bloomberg, the financial media and information company. He invested in the company and still owns 88% of it. With revenues above $9 billion, the Harvard alumnus is worth $55.5 billion. He earned his stripes on Wall Street, landing an entry level job at investment bank Salomon Brothers. He was sacked 15 years later. As well as being a successful entrepreneur, the billionaire served three terms as mayor of New York City and is expected to play an outside role in the US 2020 presidential election, though he won't run for office himself.