India: home to 1.3 billion people, 22 official languages, and more than 200 business schools.

In India, thousands of eager candidates apply to top MBA colleges each year. The MBA in India is a rite of passage for business professionals; a skill-upgrader; and a door-opener to exciting career opportunities.

For those international candidates who choose to study in India, an unforgettable journey awaits; a ride on the wave of a rising emerging market where the MBA is king.

In this article, we showcase some of the amazing experiences, hear from admissions directors from top Indian schools, and give you nine undeniable reasons why you should study an MBA in India:
---
---
1. Great value for money
India offers high quality education at an affordable price. Plus living costs, many MBA programs in Europe and the US can cost more than $100,000. That can leave you with a lot of funding issues. MBA colleges in India would typically charge less than half that.
MBA programs in India—or Post-Graduate Diplomas in Management (PGDMs) as they're referred to nationally—also give you a big return on your investment. On some Indian MBA programs, you can expect to earn more than 180% more than your current salary after graduation.
---
2. Plenty of top business schools to choose from
There are a lot of MBA colleges in India, so it's important you choose the right one. Check out our article—14 Top MBA Colleges In India That You NEED To Know About—to see some of the best on offer. All these schools offer high-quality and globally-accredited MBA programs.
---
3. Friendly student visas
Getting a student visa in India used to be a bit of a challenge—but not anymore. India has streamlined the process for international student visas, making the process simple and painless. If you're an international, the Indian government wants you! You can get support and find out more about MBA student visas in India on Study in India.
---
---
4. Scholarships for international students
MBAs in India are not only affordable; they're also heavily subsidized. Many Indian business schools will offer you generous scholarships; based on academic achievements, test scores, or your international profile. These include full tuition scholarships, where your entire tuition fee is covered by the school.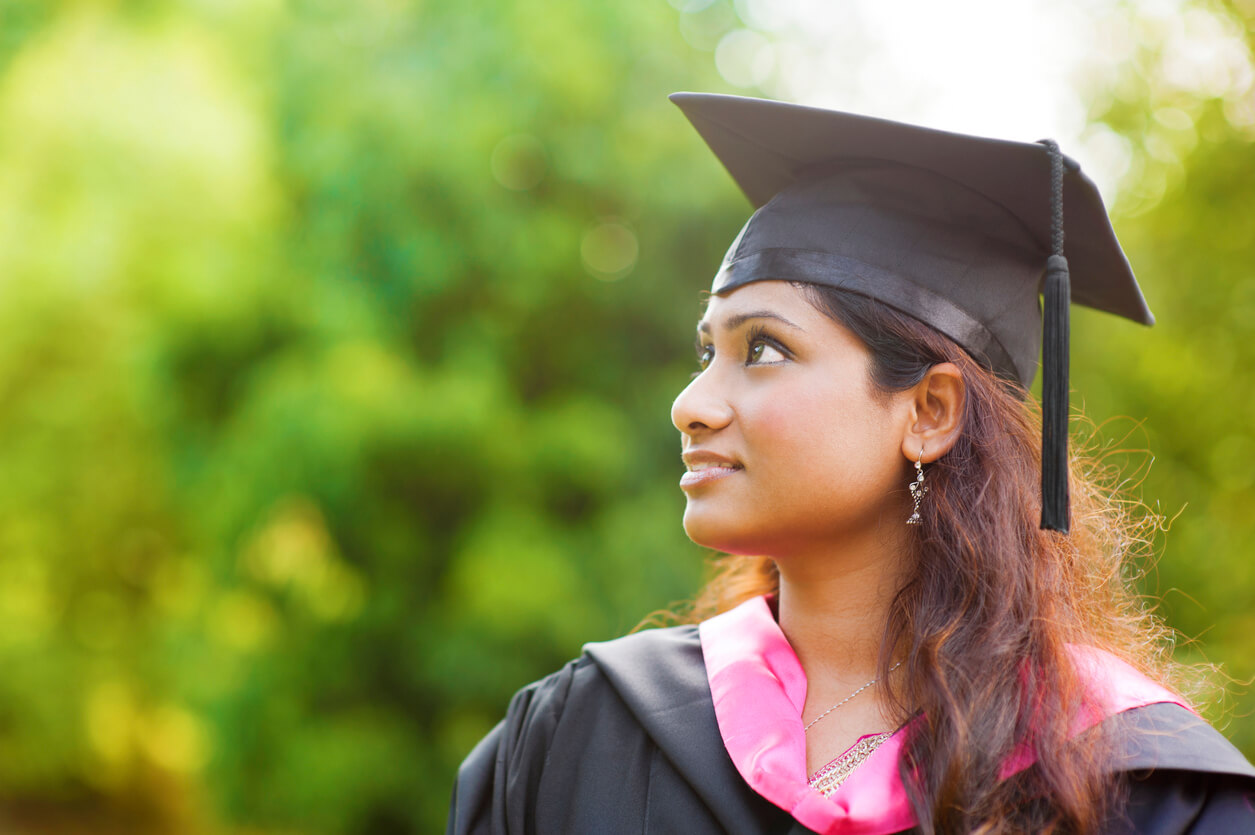 ---
Advice for international MBA candidates in India
Meena Saxena, director of international linkages at NMIMS in Mumbai
"When you come to India, ask for a student buddy. Most institutions provide buddies to begin with. You need to understand the culture and these local buddies guide you on the way. You will learn new things and these buddies will become your friends."
---
5. Exciting career opportunities
Technology solutions, fintech, healthcare, education. Guru Kumara, director for external relations at the Indian School of Business (ISB), says India's economic growth is creating new and exciting career opportunities for MBA students. Just like in the West, big-name companies like Amazon, Google, McKinsey, and Uber hire MBAs from Indian business schools.
---
---
6. A buzzing startup scene
As career opportunities go, nothing is quite as exciting as the high-octane life of an entrepreneur. India is a buzzing hive of startup activity, with 1,200 new startups founded in 2018 alone and a red-hot tech startup hubs in cities like Bangalore.
Meena, from NMIMS, says the India's startup story is the main reason you should consider studying there:
"India is positioned to be at the forefront of new market opportunities. We are one of the world's largest democracies, our economy is one of the fastest-growing in the world, and our income levels are rising.
"India also poses a unique challenge. You have the opportunities to scale but at the same time people don't have much purchasing power. It's exciting to study here and be part of providing solutions."
---
---
7. Safe cities
If you read certain stories in the news, you may be a little concerned about safety in India. However, these reports are often exaggerated.
Meena hosted 15 students from business schools in the US and New Zealand on-campus in Mumbai who came to India to volunteer in the nonprofit space, travelling on local trains to lesser economically-developed areas.
"All of them said they wanted to come back and work here afterwards," Meena recalls. "These stories in the media come from all parts of the country. You hear 'India', but most cities where business schools are—like Bangalore, Mumbai, Hyderabad—are very safe."
India is a hugely-diverse country which, like any, has more unstable areas to it. But especially if you're an MBA candidate—supported by the school and the student community—you should have no worries about studying there.
---
---
8. A leading emerging market
India's position as a leading emerging market makes it an exciting place to study, with new innovations and changes popping up all the time.
As Indian companies continue to extend their global reach, knowledge of how to do business in India is becoming more and more important wherever you're based. Studying in an emerging market will also give you that unique value proposition; a different perspective which can give you an edge when applying to jobs back home.
---
9. An unforgettable experience
Amazing people, colorful festivals, and fantastic food—over 10 million foreign tourists visited India in 2017. India offers a little bit of everything—wildlife, temples, beaches, deserts, the Himalayas, and the Taj Mahal. Imagine doing an MBA in your dream holiday destination—India offers exactly that.
---
Images are sourced from business school Facebook pages.
Related Content: