New Zealand-born Amber Miller-Greenman has a strong, personal connection with China.

She's a descendant of Chinese heritage—her grandmother is Chinese—and has always been interested in Chinese culture.

Her passion for China guided her education during her undergraduate days, where she completed her Bachelor of International Business at Griffith University and studied Chinese at The University of Queensland in Australia.

A stint in China beckoned, and four years working in project management and marketing for Tourism and Events Queensland, Amber arrived in Beijing in September 2017.

Her employer had given her a career break to embark on the IMBA at the Business School of Renmin University of China. Now, she's seeing the benefits of studying an MBA thousands of miles from home.
---
Advance your career
China is an important market and the driver of several industries, says Amber, and one that has experienced rapid economic and social development over the last few decades.
According to The World Bank, China's GDP growth has averaged nearly 10% a year, 'the fastest sustained expansion by a major economy in history'.
For MBA professionals, doing business in or with a thriving economic market can open up a host of opportunities, from an increase in capital investment and profits to the creation of new jobs.
Amber says her IMBA in China has solidified her profile within the tourism industry.
After her career break—she is expected to complete her MBA degree in June 2020—Amber's role changed significantly when she returned to Tourism and Events Queensland. She now focuses solely on China and managing multimillion-dollar budgets to invest in the Chinese market.
"If you're doing anything to do with international business in this day and age at an MBA level, you cannot pretend that China isn't an important market," she says.
---
Build your international outlook
Renmin is a part of the Global Network for Advanced Management (GNAM), which is a collaboration made up of 30 leading business schools worldwide.
Renmin's MBA candidates can take courses at any other school in the network as part of Global Network Week—they also take part in international competitions such as the Case Study Analysis Competition and Integrated Leadership Competition.
During Global Network Week this year, Amber travelled to the Philippines for an eco-tourism course, which proved to be perfect for her career.
She learned about how the Philippines manages its own tourism landscape, comparing the similarities and differences to Queensland, Australia.
"I honestly think that the best thing for me was learning how to work with different cultures and those connections that you make, it was really great," she says.
---
Exposure to industry experts
Nepalese-born Abiral Khatri (pictured right) has had his eyes opened to a world of rich industry insights since joining the Renmin IMBA class of 2020.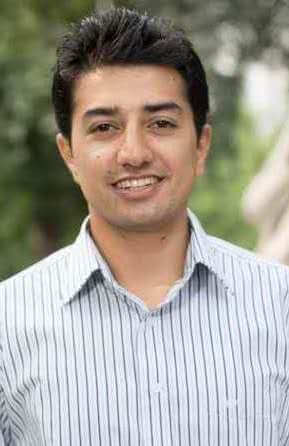 And he's no stranger to the intricacies of China—he's also a master's in financial economics grad from Renmin University of China, School of Finance.
"There's so much to learn about the culture, language, people, work ethics, and a lot of things happening, especially in a city like Beijing," he says.
He learned about entrepreneurship from Yossi Dashti—a guest lecturer on the IMBA whose expertise lies in Silicon Valley startups—and pivoted his IMBA focus to technology, innovation, and how entrepreneurship can help to exploit opportunities.
"It made more sense to hear about what's happening in the real world, despite lacking the experience," Abiral says.
"Hearing from other people who have made mistakes and can add value gave me a glimpse into knowing what not to do [in the business world]."
---
Learn the Chinese approach to business
Abiral has been constantly challenged throughout his IMBA.
He has taken part in a number of the competitions Renmin provides, including the Yale Global Network Investment Competition, where his team won the $3,500 prize on behalf of the school.
He says that these competitions gave him the opportunity to work with competitive Chinese students and learn from their working style, management style, and work ethics.
"This competition [challenged me the most] because we didn't sleep at night, we were working for 24 hours. It was the toughest competition and it paid off well," he says.
"People say they know about China, but you really know about China when you actually live there, be with the Chinese people, work with them, listen to them, and participate in all the activities that China offers for international students."
Related Content: