Shanoah Maine is a business analytics specialist, but on joining the MBA at Oregon State University College of Business, she was determined to try something new, through a real-life MBA project.

On the Oregon MBA, students are given the chance to partner with real companies on major projects in areas like marketing, analytics, and supply chain and logistics management.

Shanoah took on a supply chain and logistics management project with nonprofit public procurement association NASPO ValuePoint. ValuePoint is a public sector purchasing cooperative that contracts for many supplies and services used by state and local governments. Five months in, Shanoah says her career prospects have broadened.
---
Doing an MBA
Long before her MBA, Shanoah's interests lay in science and technology. A psychology degree taught her the ins and outs of human interaction, and she would have pursued this path further, she says, if it didn't mean getting a PhD.
"I didn't think I had the academic stamina for that," she says. "My husband is in academia, so I saw first-hand the intellectual and emotional rigor it required."
Shanoah dabbled in the tech industry for a few years before trying her luck in a business operations role, but soon realized that she lacked the knowledge and skillset to grow in the sector.
That's where an MBA at Oregon State came in.
---
Learning effective communication
On her MBA project with NASPO ValuePoint, Shanoah was a part of a new student experiential learning laboratory where she managed an undergraduate student, conducted research, data-gathering, analysis, and business reports for NASPO on procurement strategies.
Shanoah says that the procurement process involves doing "a little bit of everything" for every kind of public service including health, energy, infrastructure, and the police department.
The experience gave her the chance to see how the corporate world, education, and the government come together.
"You have one level of communication that you give to the board and another level of communication with the actual sourcing team doing the work, because they're going to want different information about each piece of research that you've done," she says.
"Being able to communicate that, co-ordinate it, package it, and present it in a way that's really useful to each audience has been incredibly valuable."
---
Directly applying your learning
Classroom learning can only teach a professional so much. For candidates on a full-time MBA program, it can usually take a year or two before you're able to directly apply your learning.
For Shanoah, having the opportunity to take the skills she developed from the supply chain and logistics management and business analytics courses on her MBA—which include critical thinking, data analysis, and change management—and immediately use them on a real project with real people and real problems, has proved invaluable.
"In the classroom, it was presented one way and there's always an outcome you can kind of predict," she says. "When you're out working in the world, you can't predict an outcome.
"Somebody else is going to come in with a completely different set of goals that don't align directly to what you set out to do in the beginning and being able to transition those skills between different goals is one of the biggest pieces [of value]."
Shanoah's project work is now being used by the portfolio sourcing team of state officials in Oregon to support NASPO's government-use contracts. She says that working directly with sourcing teams and chief procurement officers has increased her post-MBA career options.
"I have pivoted to looking at, not just technology, but also at the government sector, which has been exciting!"
---
Why MBAs are useful on projects
Dianne Lancaster (pictured right), NASPO chief learning officer, has had direct insight into the Oregon MBA project work this summer.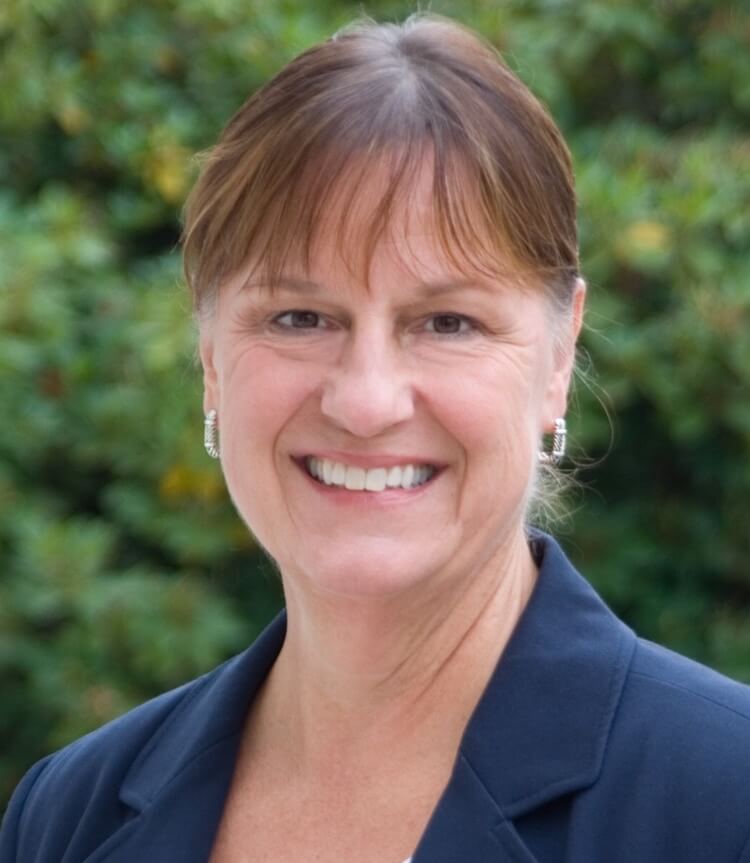 She recalls MBA students putting together an interview protocol for various stakeholders in the organization. This helped the team to draw out the appropriate information from the business, which proved to be a major advantage for NASPO.
"These students can perform tasks, data analysis, research, and project support, where a business like ours may not have that extra bandwidth and they need some targeted help," Dianne says.
For MBA students, she says the experience of leading the undergraduates who also work on the project, developing well-researched reports, and making a direct impact, will only pay off after graduation.
"Wherever these opportunities for hands-on learning are offered, students should take advantage even if it isn't directly in their own career plan."
Related Content: