For three years before her MBA at the University of Bath School of Management, Alice Ingabire worked on the frontline of agribusiness and agricultural development in Rwanda.

70% of the population of Rwanda work in agriculture. As a local government relations lead for the nonprofit, One Acre Fund, Alice engaged with government officials and agricultural business ventures across the country.

Her goal was to support Rwandan farmers; to provide them with the funding and training they need to earn a sustained income and leave poverty and hunger behind.

With her MBA, Alice wants to build her understanding of business, and use her newfound knowledge to drive development back home.
---
Using an MBA to find your specialism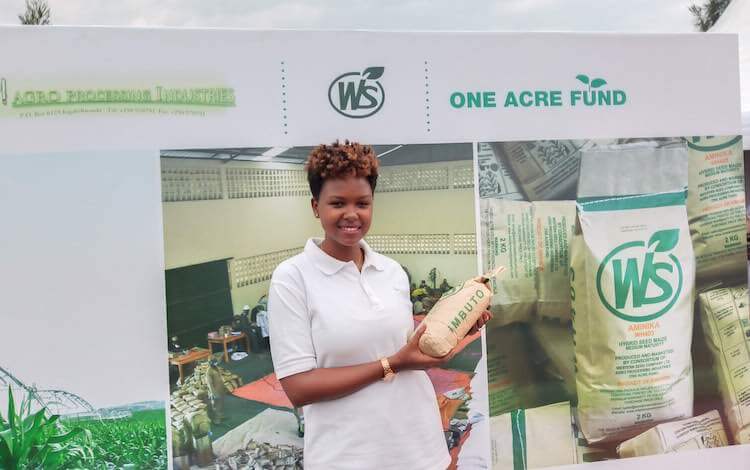 ---
Alice spent much of her career before her MBA rotating between the different departments at One Acre Fund, trying to work out which aspect she liked most. It was only after she had spent a portion of time in each department that she considered specializing in one specific aspect of business.
"I did the relationship building. I maintained government relationships and made sure One Acre Fund was complying with government regulations," Alice explains. "What I realized was that I needed to move forward with a focus in one area."
The University of Bath's one-year MBA offered Alice the chance to learn more about the different aspects of business and find that one area to specialize in.
Already, she's been drawn to strategy. "Nonprofits find it more difficult to formulate strategies that make money while also allowing for a positive impact on society," she says. "I want to learn how to form long-term strategies that will help these organizations keeping growing financially.
"I'm grateful for Chevening and the University's support in my education."
The University of Bath MBA partners with Chevening to bring exceptional people from across the world onto the degree. Alice was one of 1,700 students to be awarded a Chevening scholarship in 2019, a UK government scholarship fund aimed at developing global leaders. In addition, the University of Bath School of Management funds part of her tuition.
---
University of Bath MBA: Intense but rewarding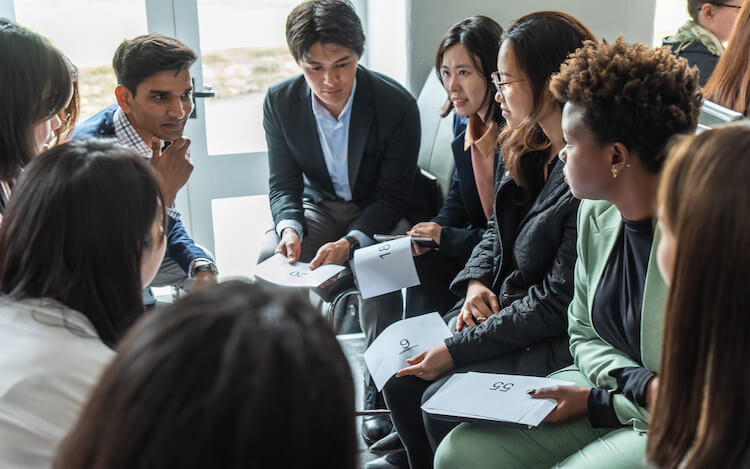 ---
Three months into the year-long program, Alice says her time in Bath so far has been intense but rewarding.
Through a combination of project work, optional paid internships, and company visits, Bath MBA students get to hear from business speakers who have been there, done it, and got the t-shirt.
Leadership and personal development are key components of the program that Alice has particularly enjoyed. Later on, she will work on an individual leadership project and take part in interactive workshops alongside the rest of her cohort.
"There have been areas we've covered that I had never had any experience in before. I have learned so much in such a short space of time."
---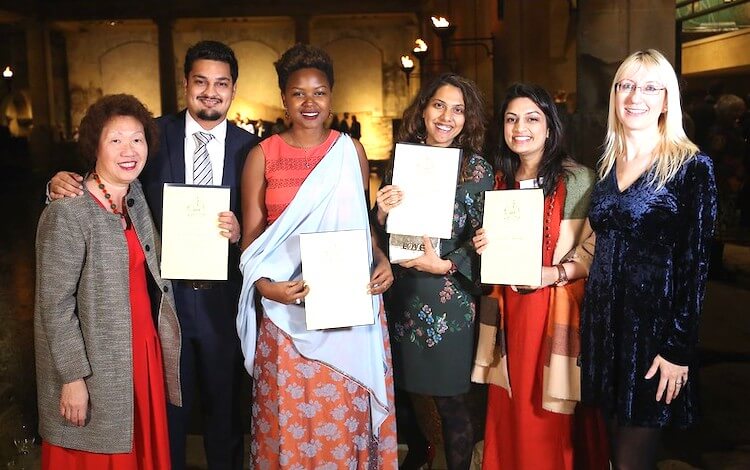 ---
Considering her focus on strategy, Alice says the Strategy Management module has been useful for understanding varying industries across the globe on a broader scale, looking at areas like mergers and acquisitions and the scalability of brands. The Operation and Process Management module has also helped her understand why she has struggled with the work she's done before.
"I really like the process of learning here at Bath," Alice says. "Nothing is right or wrong. They give you a framework of how to think about a problem and, by the end of the module, you can reach your own conclusion."
---
"You have to have the leadership and management skills that allow you to find talented people and ways for everyone in a community to contribute."
---
The future of agribusiness
For Alice, agriculture is one of the keys to unlock the full potential of the Rwandan economy. Now, she wants to use her MBA to continue driving progress.
"To do this, you have to have the business strategies. You have to have the leadership and management skills that allow you to find talented people and ways for everyone in a community to contribute," she says.
"Agriculture is transforming. There's more innovation there and more modern ways of farming. The most important thing for me to learn through my MBA is how to spot these opportunities and how to find solutions for challenges."
Related Content: