After leaving the Marine Corps, Tal Clark joined the Part-Time MBA program at the University of San Francisco School of Management (USF SOM). Business school equipped him with the entrepreneurial skills to launch his own venture.
After seven years in the Marine Corps flying helicopters, Tal decided to pursue his next goal: establishing a long-term career outside of the army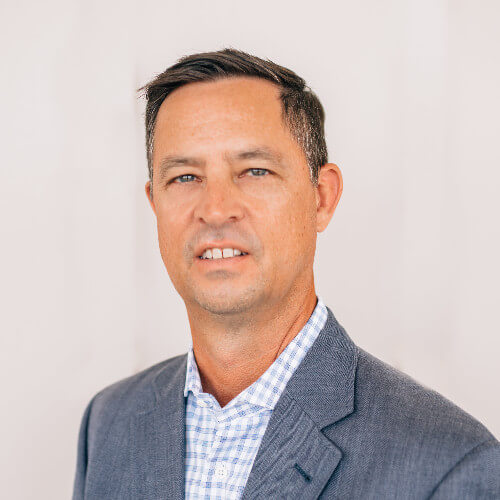 . He's now an entrepreneur with a catalogue of successful startups in his portfolio. He also sits on the board for the Department of Finance and Economics at Mississippi State University.
And, if that's not enough, he's currently working on upscaling his aviation software startup, Coflyt. This new startup is designed to make the management of aircraft for pilots and aircraft owners easier––like an online logbook.
He credits the part-time MBA from USF SOM for equipping him with the entrepreneurial skills to launch his own venture. He claims the program helped him build a strong foundational understanding of business.
"My MBA has given me the opportunity to continue working with a passion of mine––which is flying and aviation––while developing a business that will help the aviation community," Tal says.
---
It's never too late to go back to school
---
When Tal left the Marine Corps in 1993, he moved his young family to San Francisco and got a job as a planning analyst in sales for Valent USA. After three years with the company, he was promoted to director of sales. It paid the bills, but he wanted more from his career and began thinking about his options.
He didn't think business school was feasible when he first moved to San Francisco. He quickly realized that he didn't have the business background he needed if he wanted to launch a career as an entrepreneur.
---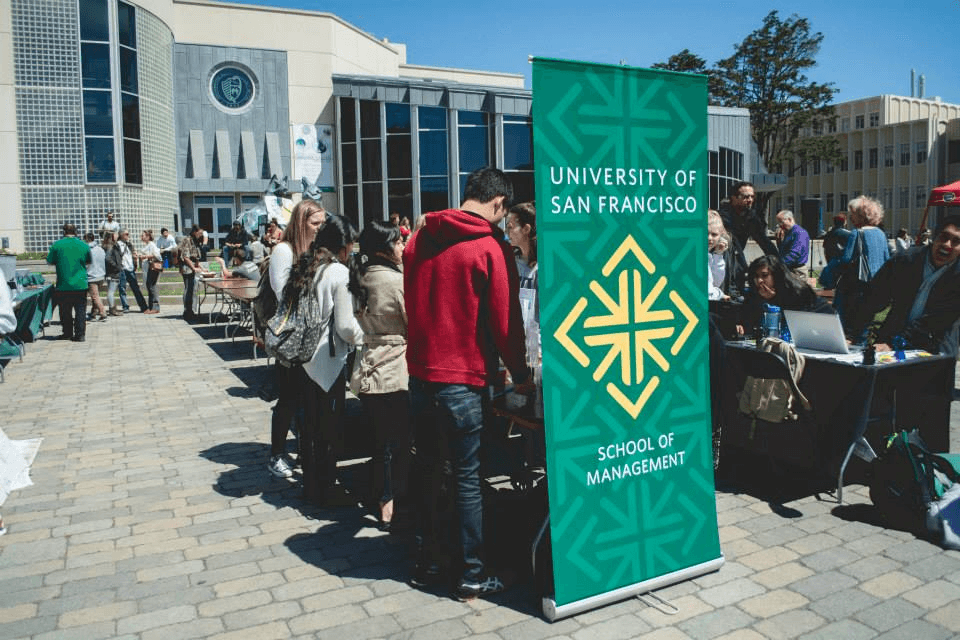 (c) USF Facebook
---
An MBA at USF SOM was the ideal solution. He could study and stay in his full-time job until he had both the finances and the backing of a business qualification to commit to his dreams of building a business of his own.
"The university had the flexibility to allow me to do adapt my schedule when I needed to," he says. While adjusting to the change of pace was difficult, the benefits outweighed the challenge, as Tal began to develop the skills that would allow him to launch his own venture.
---
Acquiring entrepreneurial skills
---
When you start your own business, the onus is often on you and any cofounders to get the venture off the ground alone, with little external help. Resources are tight, as is time, and the start can be manic.
That's why successful entrepreneurs need to have a strong grounding in all the main disciplines of business. Think finance, marketing, accounting, and people management.
Tal says USF SOM afforded him the chance to sit down and learn about every subsector of business. The finance and marketing modules have been particularly useful to him as an entrepreneur today; the practicality of learning how to promote your brand and the financial commitment when ensuring your startup lasts long-term.
Business analytics and basic number-crunching were more immediately applicable. Tal says these underlying core skills were directly applied into his sales career at Valent USA.
For future and current students interested in the real-time application of what they're learning on the MBA, USF SOM runs the Innovation Project; students work with companies in the Bay Area on business projects with their peers. What you choose to work on for your project is up to you and your group.
The development of his soft skills has also been a big takeaway from his MBA, Tal adds. "The program introduces you to people you may never otherwise have met," he explains. "Yes, I have a better understanding of finance and marketing––but I met some remarkable people, too. I wasn't expecting that."
The MBA gave him the grounding he needed to move forward with his own business ideas, he says.
---
Starting your own business
---
Tal graduated in 2000 and, after a series of startups like Money Network (now a part of First Data), he launched Coflyt in 2019. He says there have been ups and downs, but that's all part and parcel of being an entrepreneur.
"You may or may not be successful when launching your own business," Tal asserts. "There are no guarantees. But there's a lot of satisfaction seeing the results of your ideas, and that makes the hard work worth it."
The idea for Coflyt came when he spotted a gap in the aviation software market. Tal explains that a lot of data is still recorded in physical logbooks. At the time, he was surprised there hadn't been more growth in aviation software to address the problem.
"There's been a lot of spend and development in hardware and aerospace science, but there hasn't in software for pilots and aircraft owners in the aviation space."
This ability to back himself has been what Tal loves best about being an entrepreneur. "I have the freedom and flexibility to make decisions I think are going to be impactful on the business, and on the wider industry, because it's my project," he says. "I didn't have that when working for somebody else."
If being a tech-savvy entrepreneur interests you, Tal says there's still space in the market for disruption and innovation. You need to look for operational issues in your industry that technology hasn't fixed yet and find a solution. Most importantly, it's about having the confidence in your business acumen to turn your idea into a fully-fledged concept.
Related Content: