Veena Adityan and Yigit Akar are both MBA graduates from Cambridge Judge Business School. They're also both entrepreneurs developing their business ideas out of Accelerate Cambridge, the business school's accelerator program that offers entrepreneurship training, coaching, mentorship, and a shared workspace for nascent ventures.

Veena graduated in September 2015 and is cofounder and CEO of SmartBell, an animal health monitoring and management service, while Yigit finished the MBA last year and is cofounder of Skinlync, a digital health startup.

Both graduates have seen their startups go from an abstract idea to a fully-fledged business. They credit the support of Accelerate Cambridge for setting them up for success.
---
The startup accelerator driving entrepreneurship in Cambridge
Veena (pictured right) studied engineering and computer science at university before spending close to a decade working for Amazon. She was a software development manager in San Francisco and part of the project to launch Amazon Prime Music.
She pursued an MBA because she wanted a broader skillset and the knowledge that would allow her to continue her managerial development. She explains that Cambridge Judge Business School offered the perfect balance of technology and business in an international environment.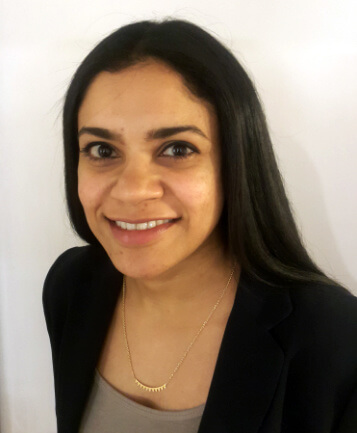 Over the course of the year she began to develop her business idea. It was timely. Wearable technology and smart data were becoming ubiquitous around the time Veena thought up SmartBell—her grandparents also own mixed farms in India and her uncle is a dairy farmer and she saw the impact technology can have in the agriculture industry.
The company develop smart ear tags and provide actionable insights to farmers and livestock enterprises. Veena has been working on the business full-time with her cofounder and fellow MBA, Jose Chitty, since November 2015, when they joined Accelerate Cambridge.
The accelerator supports startups at all stages. It's open for applications to any team with at least one Cambridge connection—be it student, alumni, faculty, university staff, or a resident of the town.
Teams can also gain access to the accelerator by successfully pitching their idea during one of the school's venture creation weekends. The intensive weekends require you to come up with a business idea, find a team, and then pitch your idea on the Sunday.
Veena met Jose at a Venture Creation Weekend in November 2015. They formed a team and won a place on the accelerator program, joining soon after.
"I think the incredible thing is they keep tailoring the support they offer to the stage of the company," she explains. "Often an accelerator is three or six months and then you're done, but we've now been a part of it for over four years."
The accelerator also facilitates networking events with industry experts and angel investors. It also helps with research and customer development, protecting your intellectual property, branding and marketing, fundraising, and refining your business model.
---
How an MBA can help you develop as an entrepreneur
Yigit (pictured right) also entered the MBA after studying a degree in undergraduate engineering—before business school he worked for five years as a project manager for an energy company in Europe.
It was always his plan to become an entrepreneur. He knew an MBA would equip him with the necessary skills to complement his technical background.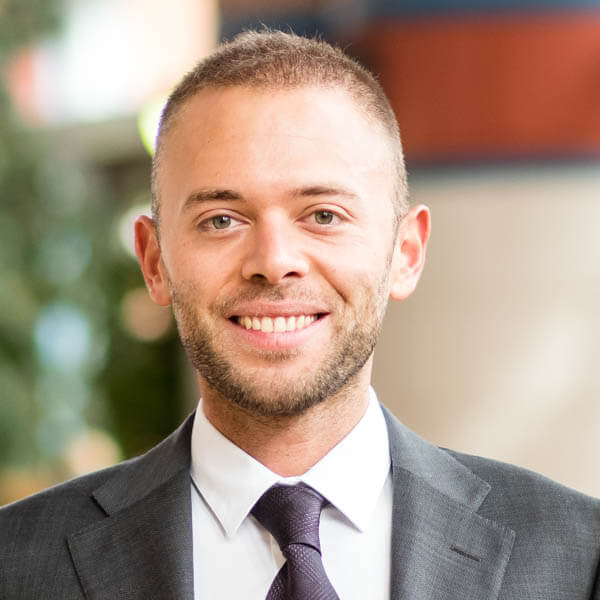 He chose the entrepreneurship concentration during the MBA and through that discovered the venture creation weekends—like Veena, he won a place with Accelerate Cambridge by successfully pitching the idea for Skinlync.
Skinlync connects people with similar skin conditions so they can interact and talk about remedies, as well as offer each other emotional support. The idea came from one of the cofounders, Atiqah Zaki—also a Cambridge MBA—who has suffered from eczema her whole life. She saw first-hand the arduous process of trying to find a treatment that works.
Yigit explains that the learnings on the MBA are integral to your development as an entrepreneur.
He cites the strategy classes where students study an array of business cases that can then be reinterpreted and applied to your own startup.
He adds that taking electives on new venture finance and how to start a business gave him a glimpse into his future as an entrepreneur.
"It simply broadens your perspective and teaches you the big picture. It teaches you a lot about finance, about being a leader, and early stage business strategy.
"Needless to say, having an MBA gives you an invaluable toolkit when you encounter a roadblock or need to make a critical decision."
The Cambridge network also opened the door to the UK's entrepreneurial community. Through the school's alumni network Yigit was able to connect with the former president of the British Association of Dermatology, as well as well-known UK investors.
---
Innovation and entrepreneurship during a crisis
Yigit explains that the MBA taught him to design a number of filters through which he could view his business idea to ensure it was watertight. An ideal skill to have during a crisis.
"I chose our current business idea after testing it through all those filters, and thanks to that the pandemic hasn't affected our business [dramatically]."
He also cites a risk management class that specifically talked students through how to manage through a pandemic or shock to the overall business pipeline. He says because of this Skinlync were able to manage the risk and design a less risky strategy.
That knowledge and those skills will be vital in the post-pandemic recovery. Startups will have a key role to play as the vehicles of job creation and innovation.
"Going ahead startups will be very important for our recovery," Yigit says, "as they have the agility to bring fast and innovative solutions to people's existing or newly created problems."
Related Content: