Is an MBA still worth it? The answer is a resounding yes, according to two MBA alumni from INSEAD, who graduated at the height of the global financial crisis.

Life after Lehman Brothers collapsed bears some resemblance to the current coronavirus crisis: a deeply impacted jobs market, concerns over whether time out of work to study is worth it, and questions over what the economic recovery will look like.

With an invaluable support network, new knowledge, and accelerated personal development, both Cintia Tavella and David Kitterick—INSEAD MBA graduates from 2007 and 2008 respectively—say there is both immediate and long-term value to be had from going to business school, especially during a time of economic downturn.
---
The value of an MBA in a crisis
Cintia, an INSEAD MBA alum, graduated at the end of 2007 and went straight into investment banking with Citi Group. However, because of the financial crisis she was let go after a year.
Her advice for graduating in a time of crisis is to be patient. You might not get your dream role right away, or like her you might find yourself out of work unexpectedly.
"I had to reassess when I couldn't get my next corporate job," she recalls. "I knew I needed to continue growing and building knowledge. It wasn't about what I'd be getting paid but how I could keep myself relevant in the business community and keep learning through difficult times."
---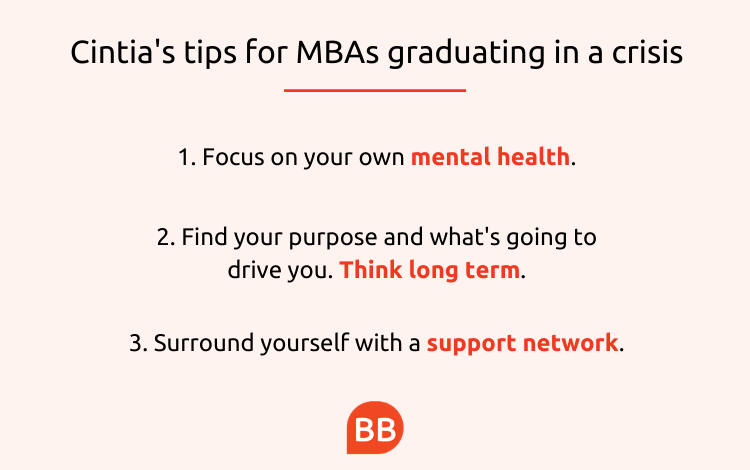 ---
This is where the value of an MBA came into play. "That's where INSEAD gives amazing value because you have access to the alumni network, people who want to help you."
Together with a Chicago Booth alum she met through her INSEAD network, Cintia initially began as a freelance consultant in Singapore, working with the government to help entrepreneurs hone their pitches and get in front of venture capitalists. She then moved on to strategy and M&A roles with AXA before joining the Richard Chandler Corporation in investments. A four-and-a-half-year career with Diageo followed, before Cintia joined Expedia in March 2017, as a director for strategic growth initiatives.
The story of her role with Expedia is a story of how invaluable an MBA network can be. Cintia explains that each of her roles post-MBA were facilitated by INSEAD alumni.
After freelance consulting she worked in strategy and M&A with AXA before joining the Richard Chandler Corporation in investments.
A four-and-a-half-year career with Diageo followed that before Cintia joined Expedia in March 2017, as a director for strategic growth initiatives.
Utilizing your network during a time of crisis isn't just about finding a job but also finding a mentor, someone who has gone through something similar and is able to offer their advice, their perspective.
As part of her role as the president of the INSEAD Alumni Association in Singapore, she has created a mentorship program that will help MBA students graduating from INSEAD this year to navigate the next period in their careers.
"We want to be here to help them, to tell them that though it's a hard time the network is here for you and things will get better."
---
The INSEAD MBA's long-term value
David (pictured right) joined Morgan Stanley upon graduating from the INSEAD MBA in 2008 and has worked his way up over the last 12 years to become a managing director for the company in London.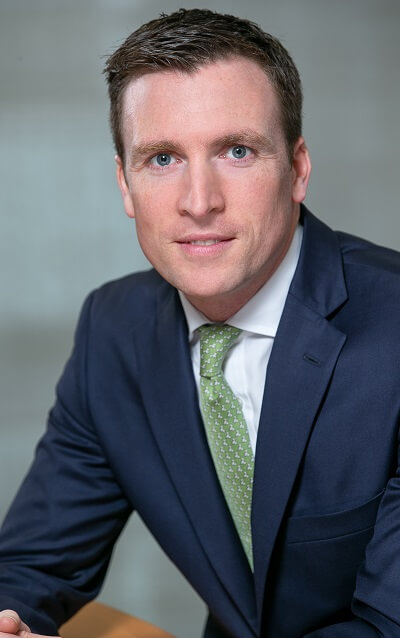 He's convinced by the long-term value of an MBA and thinks that although the current crisis serves up challenges for graduating MBA students, hard work and focus will ultimately present to them the career opportunities they crave.
When he graduated in 2008 the jobs market was already being deeply impacted by the crash. David interned with Morgan Stanley during his MBA, and upon graduating was in constant communication with the HR team to ensure the offer that had been extended to him for full-time work was still going to be honored.
Graduates this year who have interned during their degree should utilize the connections granted to them by the MBA. David is an example of how that can pay off. He was asked to come in earlier to initially join a different team to the one he had targeted.
"It wasn't my ideal team to work in for the long term, but I jumped at the chance," David explains.
That echoes Cintia's story that shows MBAs during a crisis may have to temporarily pursue a career different to one they set their sights on.
---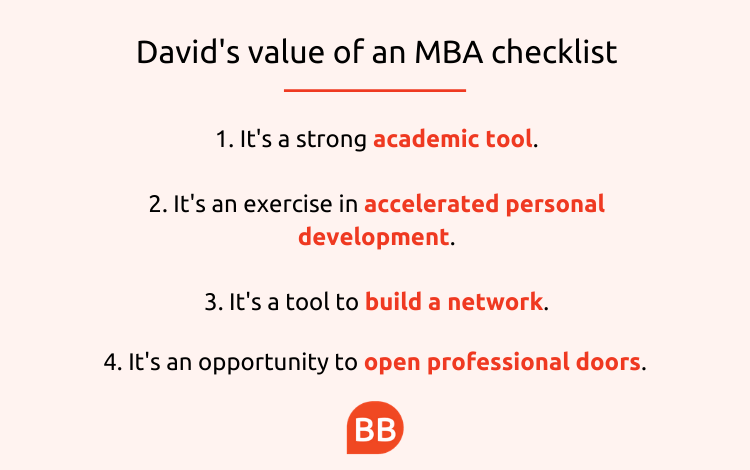 ---
His advice to MBAs is to work hard and focus on the things over which you have control.
"When you go through crises it exposes flaws in the human, and how you react to and learn from them can make you stronger," he adds.
Having a longer-term approach to ambition is also sensible during a time of crisis. Just as Cintia's career post-MBA didn't follow a single path, David advises MBAs to think beyond short-termism.
"An MBA doesn't hand you a job, you will still have to go out and get it. But you will be much better equipped for long-term professional success."
Related Content: