Within two days of the coronavirus outbreak in Spain, Esade Business School in Barcelona shifted all of its programs to a 100% online delivery model. Now, COVID-19 seems set to stay for many months yet, forcing business schools to think about their long-term strategy to remain open.
The pandemic, says Jan Hohberger, associate dean for the Full-Time MBA at Esade, can serve as a catalyst for innovation and change at business schools. "It will lead to a different but improved student experience," he says.
The plan at Esade is to gradually re-open its campuses while ensuring appropriate social distancing is maintained. The school is also adding a variety of flexible options to ensure its MBA and master's programs remain as accessible as possible to current and prospective students.
Here's what you need to know:
---
Esade

MBA:

Flexible MBA Options for 2020-21
The start of face-to-face teaching at Esade has been postponed to 5th October this year. If you can't come to Barcelona in October, you also have the option to start on 4th January 2021, completing some essential courses online before you join the school.
The Full-Time MBA is typically offered in 12, 15, or 18-month formats, depending on the depth and variety of experience you're after. Esade is also offering incoming students for 2021 the option to extend the program for up to 21 months:
12-month: Core + Elective courses
15-month: Core + Electives + Internship or Exchange
18-month: Core + Electives + Internship + Exchange
NEW 21-month: Core + Electives + Internship + Exchange*
With Spain seeing a spike in coronavirus cases, Esade has put measures in place to ensure normal day-to-day teaching resumes responsibly––meaning that online learning will continue to be an option.
"Students have been able to choose between immediate online sessions or deferring activities to a later point in time when face-to-face activities will be more likely," Jan explains.
"Nevertheless, students still have the option to finish in 12 months, as this was very important for some of our company-sponsored students, and students also have the flexibility to extend the program up to 21 months from 2021."
*The 21-month option is only currently available for 2021 students
---

---
Customizable

courses, O

nline

learning
Online delivery of course content has become vital to all b-schools during this time.
At Esade, MBA students are taught all the same things they would have if attending classes on campus. They still get access to in-depth case studies, faculty support, and interactive projects with their cohort, Jan insists.
"Together with students, faculty, and partner institutions, Esade and the MBA program offers specially designed online activities, ranging from guest speakers and webinar series to social online activities.
"With online, we also have more integrative and action-oriented learning settings, like real-life consulting projects partnering with external consulting firms."
The shift to online hasn't just made the continuation of program delivery possible, but Jan says the school has taken the opportunity to improve the MBA it offers.
---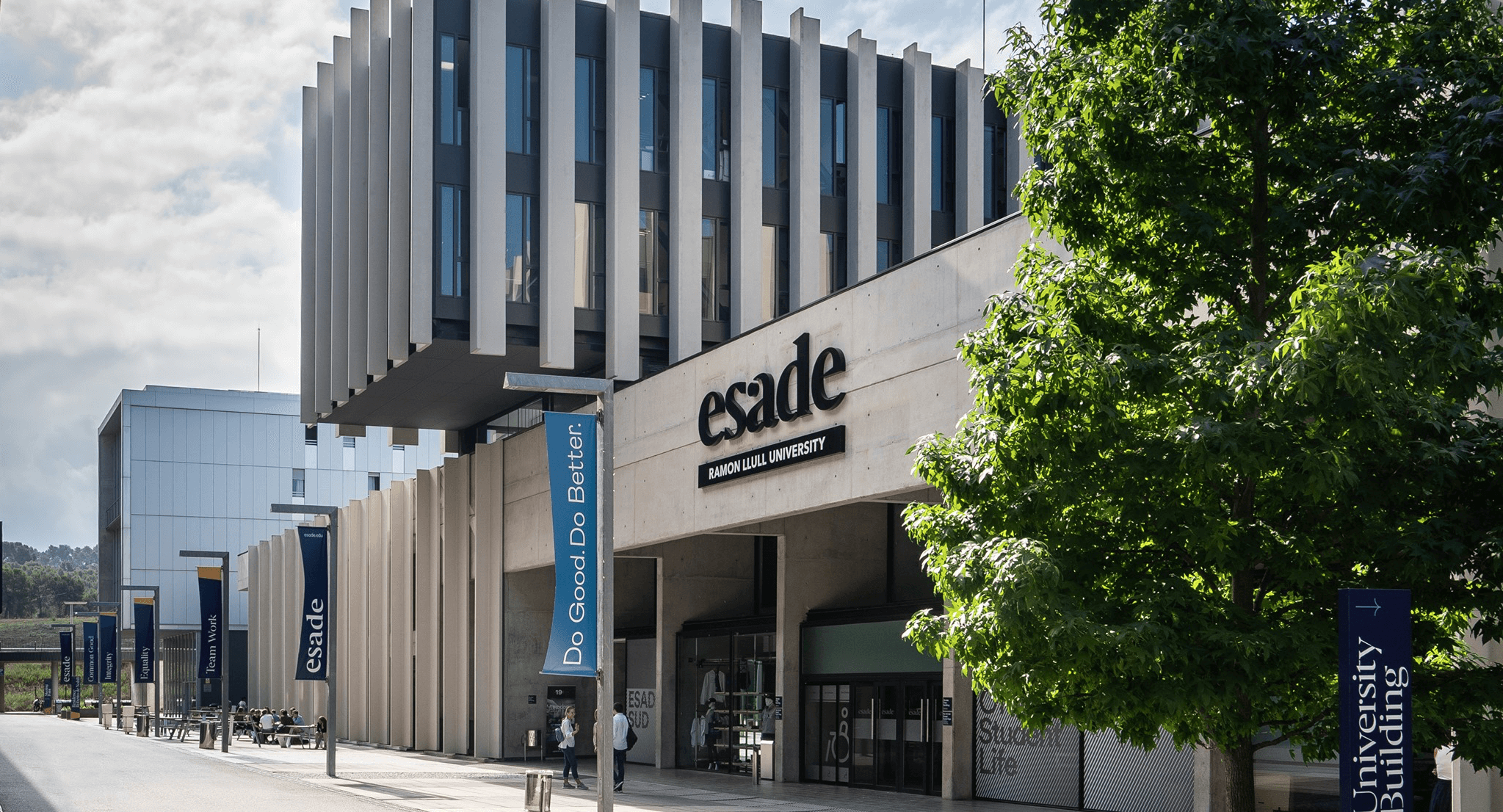 ©ESADE
---
Related Content: