Thanks to the seismic shifts in communication technologies, the business world is more globalized today than ever before.
Even before the global pandemic hit in 2020, according to the 2019 Global Connectedness Index, the international flow of information, people, trade, and investment, had all risen by 25% since the index began in 2001.
To succeed in this landscape, business leaders must be dextrous enough to work across cultures and geographies. For Nandini Gaur, studying an MBA was the perfect way to foster this ability.
After graduating from the Full-Time MBA program at the Australian Graduate School of Management (AGSM) at the University of New South Wales Business School in Sydney, she was able to change countries, industries, and careers, by grasping the global opportunities offered to her through the AGSM MBA program alumni network.
Here are three important ways an AGSM MBA will help you launch your global career:
---
1. You'll join a diverse cohort of like-minded leaders
Meeting diverse business leaders was a highlight of Nandini's business school experience. AGSM's Full-Time MBA program attracts students from over 18 different nationalities, with a wide range of cultural and professional backgrounds, giving her the opportunity to learn from other industry leaders within the same cohort.
"Learning from peers—both culturally and professionally—was the best part of my MBA," Nandini reflects. "I made connections that will last a lifetime, and my friends from the MBA made my time in Sydney unforgettable."
Before coming to AGSM, Nandini worked in retail as a program manager with a leading Indian department store chain, Shoppers Stop. As her responsibilities grew, she felt the need to develop her skills as a leader and an MBA seemed like the perfect solution.
Pursuing an MBA let Nandini experience a new culture and business landscape. Australia stood out for its natural beauty, friendly culture, and prestigious universities.
"Australia has always been close to my heart. My parents moved to Australia when I was 18 and I had experienced the magic and beauty of Sydney early on. The people are fantastic, the beaches are gorgeous, and the lifestyle is incredible. So, Australia was an obvious choice."
"When researching MBA programs, I was drawn to AGSM's smaller class size, rigorous academic offerings and diverse cohort," she says.
---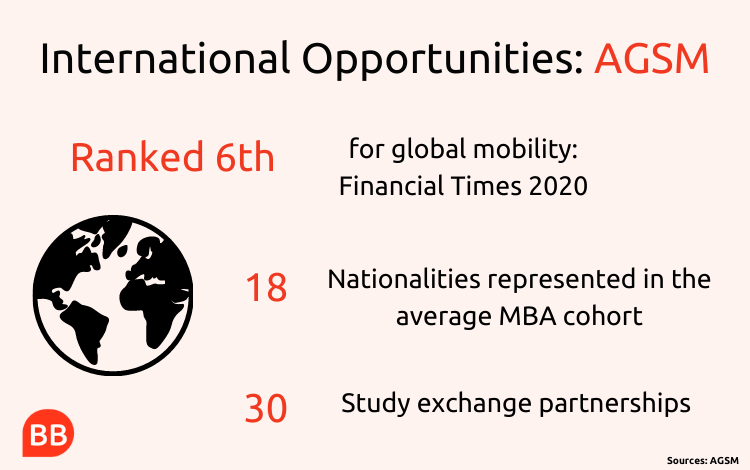 ---
At AGSM, Nandini accessed a global alumni network, which proved extremely helpful to her post-MBA career. When she first graduated, Nandini's AGSM network helped her to join a boutique strategy consulting firm in Sydney, Infosys Portland.
"I led cross-functional teams, through end-to-end delivery of large scale projects focused on Operations & Technology," she explains. "After a few years, though, I wanted to challenge myself further." And in December 2019, Nandini was chosen to join the highly selective Antler entrepreneurship program where she validated business ideas to build a tech start-up alongside 80 fellow founders.
Antler is a global start-up generator and a Venture Capital firm. It offers industry leaders an intensive business-building experience, helping them connect with a co-founder and develop a business idea from scratch. After six months, Antler selects a few of these businesses to fund.
"Antler opened my eyes to how many opportunities there are in the technology and start-up world. I threw myself into building a point of sales integration and analytics start-up from scratch with my talented co-founder, Biliana Rajevic, whose background in SaaS and Investor Relations perfectly complemented my experience in Data Analytics and Operations," Nandini explains.
"While our start-up wasn't selected for funding, I came out of the program feeling stronger and more confident in my ability to create an innovative business from end-to-end.
"I realized I wanted to gain hands-on experience at an established tech start-up, where I could learn from the best and take risks while owning my successes and failures," she reflects.
When an opportunity emerged with Amazon's Europe headquarters in Luxembourg, Nandini felt an instant draw. While considering the job, she reached out to AGSM alumni already working at the company to learn more about the role and about working at Amazon.
"My alumni connections enthusiastically confirmed that Amazon still operated with a start-up mentality, so I jumped at the opportunity to shape the future of Amazon's European network," she explains.
---
2. Accessing international exchanges
Studying at AGSM gave Nandini the chance to take part in an International Exchange program and study a semester abroad at the New York University Stern School of Business in the US, with the support of the UNSW Peter Helen Scholarship.
This broadened her international network and helped expand her cultural awareness.
"At Stern, I studied consumer psychology and growth strategy which helped me gain a stronger understanding of how to build customer-centric products and scale smaller businesses," she says.
On the same exchange program, Nandini applied her MBA learning to a real-world business context, through Stern's Brand Consulting module.
During the project, Nandini and her team helped Mastercard re-evaluate their famous "Priceless Cities" campaign for different audiences around the world. The campaign offered Mastercard users access to exclusive experiences, from concerts to cooking classes, in the cities where they live and work.
"We used methods like ethnographic research and customer segmentation to develop an inclusive brand strategy for the 'Priceless Cities' campaign that was aimed at providing the cardholders with a personalized, unique and unforgettable digital experience," Nandini explains.
---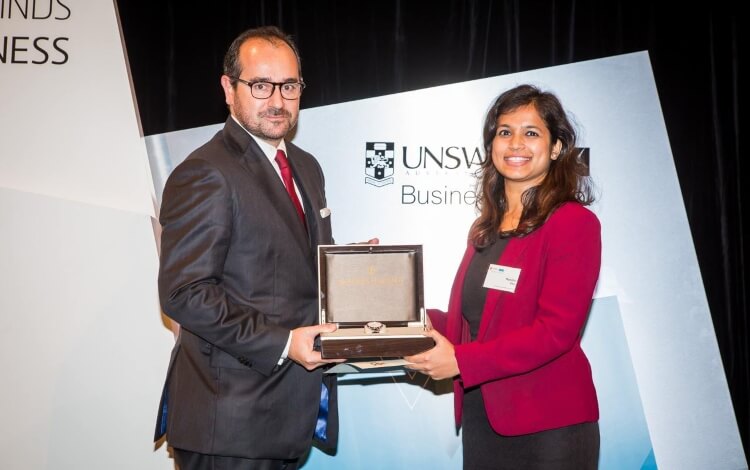 ---
3. Helping you grow as a communicator
In a globalized business environment, the ability to communicate engagingly across cultures and functions is crucial. This is another skill Nandini honed through her AGSM MBA.
Collaborating with her peers on group projects helped her practice working and communicating in diverse teams.
"I often presented my findings verbally which built my confidence and taught me how to convey my ideas clearly," Nandini explains. She was also part of the AGSM Student Society: Public speaking and Debate Club which helped to hone this skill by engaging in debates against Sydney University and Melbourne Business School.
These communication skills have been crucial to her post-MBA career.
"As a management consultant, I communicated with different clients and stakeholders every day, and at Amazon I'm constantly working with different cross-functional teams and influencing senior leaders," she notes.
As Senior Program Manager, Nandini acts as a problem solver for the middle-mile function of Amazon's European business. "I am a part of Amazon Transport System (ATS) Network Planning team, responsible for designing and managing the middle mile network to improve speed, cost, and delivery estimate accuracy and reduce carbon emissions," she adds.
"I'm currently working to identify how we can make the returns experience more seamless for our EU customers," she explains.
It's early days, but Nandini is excited to carve out her role within Amazon's international corporation. To others hoping to develop a career in a globalized world, she highly recommends pursuing an MBA.
"The AGSM MBA has opened a lot of doors for me globally," she reflects. "I got to try my hand at management consulting, launching a start-up, and now I'm working with an innovative global ecommerce leader."
Working with Amazon is helping Nandini gather insights for starting her own start-up company in the near future.
"Amazon is after all one of the most successful start-ups in the world right now," she says.
She will also leverage the network she has built through her AGSM alumni and corporate connections.
"If you're considering an MBA in Australia, then AGSM @ UNSW Business School is the best program available," she says.
Related Content: