Over the past sixty years, computer processing power has grown by one trillion times in size. This has fuelled digitalization across all aspects of our lives, including business.
"What's impressive is how fast and how much we can gather and store: this has fundamentally changed so much of how we approach business," explains David (DJ) Miller, professor at the Robert H. Lee Graduate School at UBC Sauder School of Business.
Leaders must embrace technology, grasping what its capabilities are in business, and adopting it to maximize efficiency. It's this central belief that underpins the Technology & Analytics Leadership Career Track on the UBC MBA, which aims to produce the digitally-minded leaders of tomorrow.
---
Why should MBA students learn about technology and analytics?
As technology companies like Apple, Amazon, and Microsoft have ballooned into the world's biggest companies, tech has become an increasingly popular career choice among MBA graduates.
Preparing to work in such an environment demands a solid foundational understanding of different technological applications, whether this is big picture roles like technology product management, or more specific technical roles within fields like fintech or artificial intelligence.
Technology, however, is no longer just the realm of tech companies: it can be found in almost every role in business. Data analysis, algorithms, and programming are no longer just the domain of engineers: leaders of companies must understand both the big picture and small detail of how technologies work.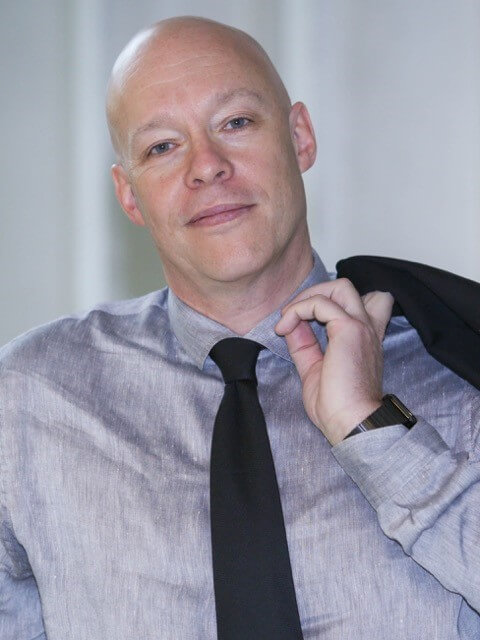 "Even mainstream companies are in a situation where they have the opportunity or necessity to align with technology that's coming their way," DJ says.
MBA graduates are now expected to have a digital toolkit alongside traditional management tools that would have accelerated their success in the past.
This was the founding belief behind the Technology and Analytics Leadership (TAL) track on the UBC MBA. It was developed in response to a rising need both from businesses, who demand digitally-minded graduates, and students, looking to combine tech knowledge with leadership skills.
"They might not be implementing, coding, or executing technology, but in terms of steering a company, and knowing technology's capabilities, and the extreme speed at which it grows and changes, leaders need to be on top of this."
---
What skills do digital leaders need?
Digital leaders must combine technical knowledge with leadership skills.
Among technical skills, data analytics have become highly-coveted among employers.
Large technology companies—from internet providers to search engines to social media—have completely reoriented the way that business is done, now centering around data. "These companies have become very good not only at gathering data, but also managing and pushing it towards certain objectives," DJ says.
From tailoring marketing to understanding your customers better to streamlining your supply chain, UBC Sauder's TAL track offers insight into how data analytics help businesses to become more efficient at what they do.
DJ stresses that alongside understanding data is having an ethical appreciation for how it is deployed. "With all this data comes the debate about whether these tools are being beneficially used or being used to manipulate."
Depending on their desire to specialize, digital leaders can dive more deeply into specific topics. The TAL track offers specialist modules on concepts such as fintech and artificial intelligence.
Keeping up-to-date with constant changes and shifts, the TAL track curriculum features input from industry experts and career professionals. Experts from around the world can continue to appear in class virtually.
"It's opened some doors to people who wouldn't have been able to make the trip to UBC by appearing virtually, widening our access to a global list of people than we would have otherwise," DJ adds.
---
What career opportunities are there for digital leaders?
Related Content: