When you think of the typical MBA, someone with a consulting, technology, or finance background springs to mind, but have you ever considered MBAs as former journalists, charity volunteers, or hospitality managers?

For Warwick Business School (WBS), non-traditional business backgrounds are far from unusual. In the 2020 cohort, students arrived from sectors like hospitality, media, and non-profit.

We speak to three Full-time MBA grads from non-business backgrounds, asking how they leveraged their unique experiences, and how their MBA is helping them carve out new careers.
---
Antonia Koop—from war journalist to CEO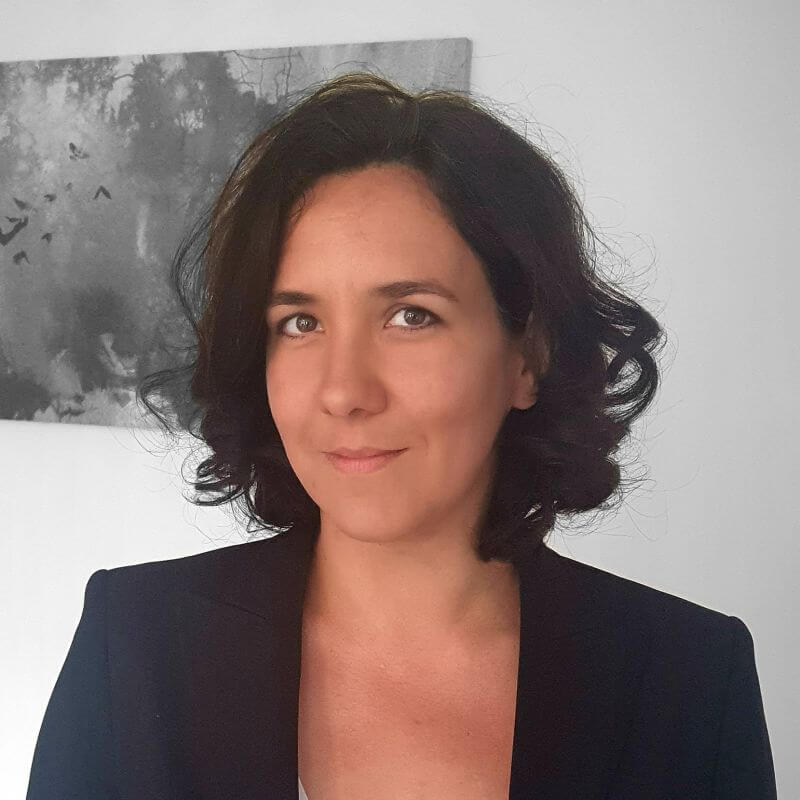 Before her MBA, Antonia Koop (pictured below) worked as a war journalist in the Middle East and Asia and led an organization to improve conflict crisis media coverage in war-torn areas.
But leading a rapidly growing organization without business credentials proved tough. "I had no experience or understanding of management—we made everything up as we went along," admits Antonia.
Motivated to expand on her senior leadership experience, she applied for the WBS MBA to understand how businesses function.
"What convinced me to join WBS was the way the admissions team approached my background with curiosity and interest—it wasn't about where you fit into their criteria."
Learning quantitative and technical skills in modules like operations management and modelling and analytics for management supplemented the analytical and research skills she'd acquired through journalism.
"These modules, which I initially thought weren't relevant for me, turned out to be crucial in my later role," she laughs.
After graduating, Antonia founded multiple businesses, providing innovation-driven training and development services to companies using games technology.
She credits WBS' CareersPlus service with helping her to thrive in her role. Not only did she benefit from one-on-one coaching, but she's also learned from the service's organizational elements.
"In my role, we work on improving companies' assessment strategies. Experiencing the CareersPlus team's approach to selection, and how they prepare students for careers, informs my approach to enhancing companies' assessment schemes."
---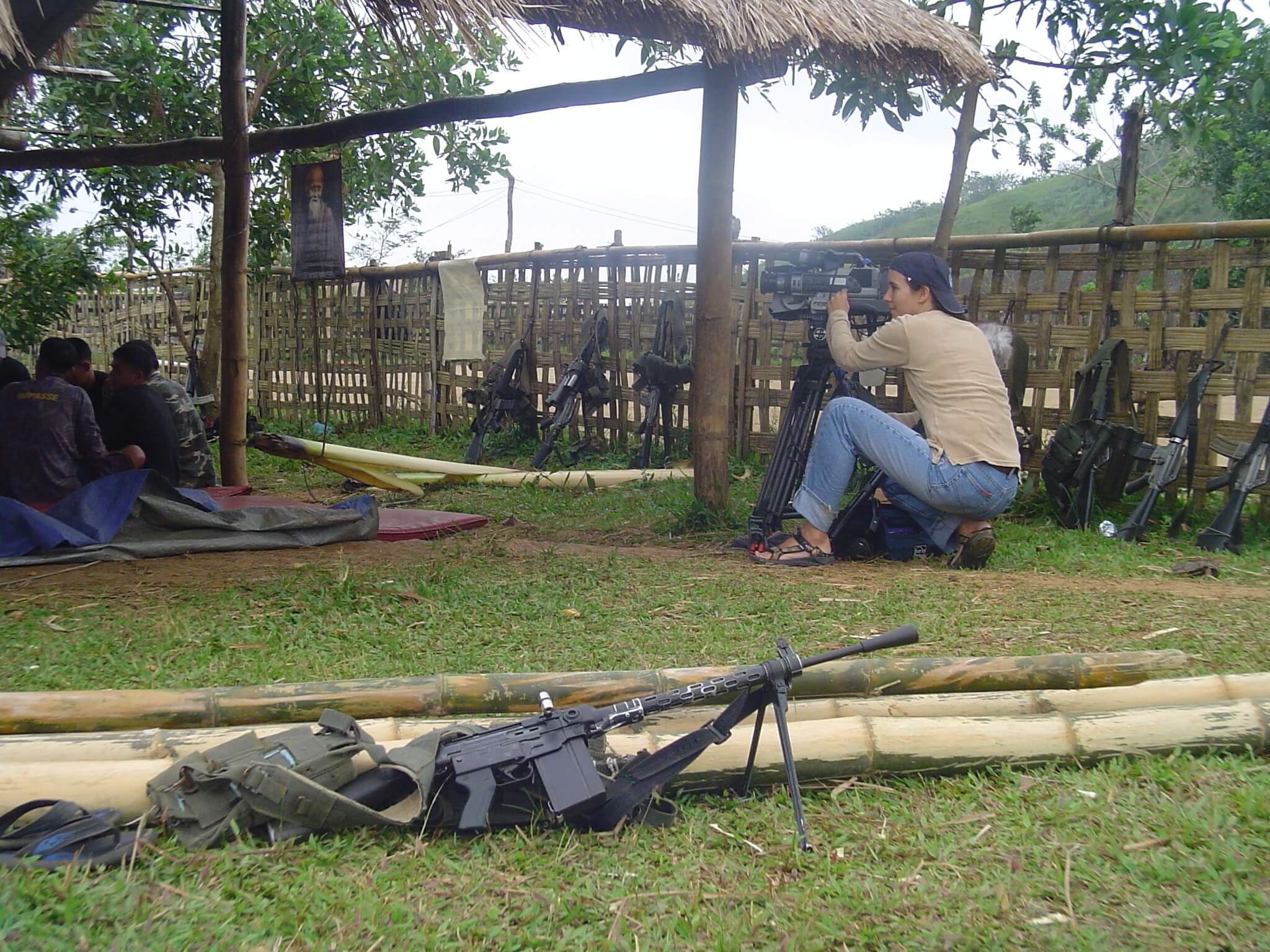 Antonia worked as a war journalist in the Philippines
---
Leen Issa—from social impact to MBA
Leen Issa (pictured below) managed educational projects for Syrian refugees in Jordan before deciding to gain more management experience in the banking sector.
Driven by her desire to learn more about leadership, Leen chose to pursue an MBA. At WBS, Leen was in the right place to pursue social impact—in 2019, WBS MBA ranked first as the best program for sustainability.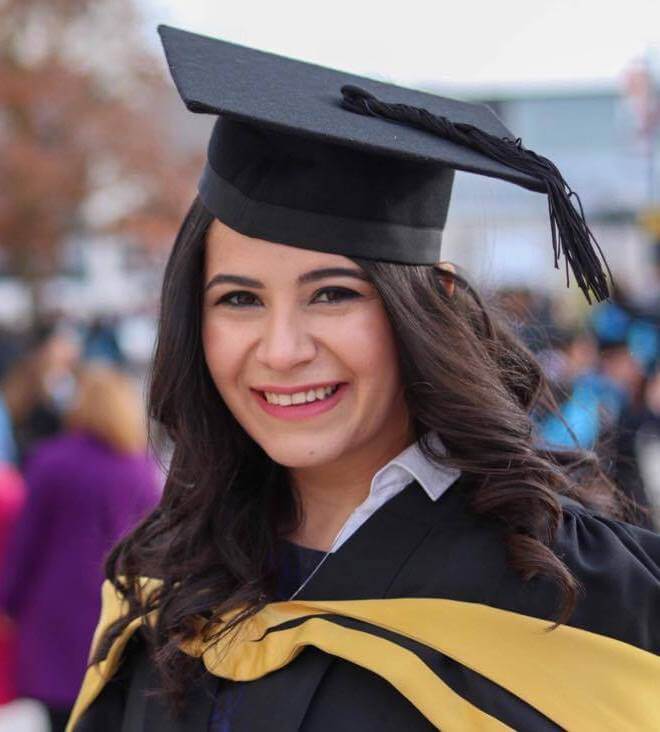 "I felt that if I want to pursue a career in project management, then I needed something educational and more professional to provide the skills and background I needed," Leen explains.
She leveraged her achievements in the non-profit sector in her WBS application, ensuring she stood out from the crowd. After receiving the WBS Scholarship, she was excited to embark on her MBA.
"Through the MBA, particularly the LeadershipPlus module, I've become more flexible and open. WBS taught us how to become leaders, accepting differences, and communicating with others. We also learned how to control emotions and navigate difficult situations."
Through the LeadershipPlus module, students even get the chance to hone their leadership skills within small and medium-sized enterprises (SMEs), non-profit, or corporate companies.
Leen completed a project internship with Microsoft on her MBA, improving their data literacy. Armed with the data analysis skills she strengthened at Microsoft, and enriched knowledge in marketing, finance, strategy, leadership, and entrepreneurship from the MBA, she now knows where she wants her career to go.
"The MBA widened my perspective of social impact. I learned that we could change our mindsets and create profitable models that change communities at the same time," reflects Leen.
---
Warwick MBA 2020 | Pre-MBA Industry Experience
---
Michael Todd—from hospitality to investment
Michael Todd (pictured below) managed a South African ski resort where a large part of his role involved strategically planning its long-term viability. At the same time, he was thinking about his long-term goals.
"Working in hospitality entails long hours and weekend work. I knew that I wanted to transition to something different," he says.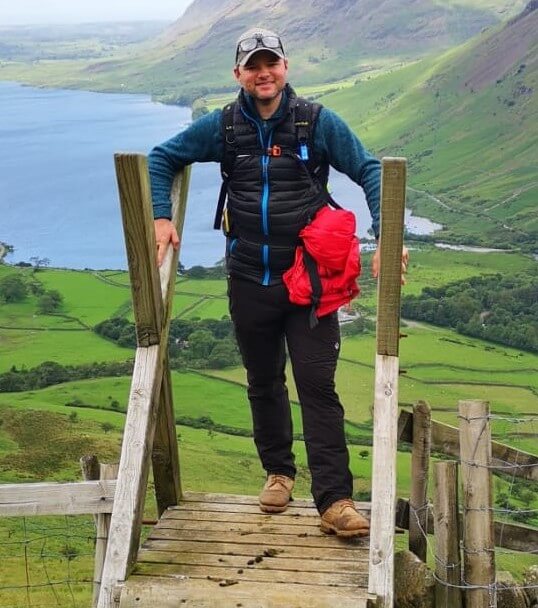 Having already completed a business bachelor's degree, Michael decided to study the Full-Time MBA at WBS, intending to develop his managerial experience and enhance his career prospects.
"I had plenty of operational experience from the hospitality industry, but I wanted to go into consulting within the financial or management sector, so I needed to improve my knowledge in these areas too," explains Michael.
He filled these technical gaps through WBS MBA modules like financial analysis and corporate finance. But it was the CareersPlus service which helped Michael finetune his career plans.
"Careers coaching helped me transition from this hospitality-heavy background into something more strategic and consulting orientated, helping to pinpoint my transferable skills," notes Michael.
Now an associate at JLL, Michael works on hospitality mergers and acquisitions throughout the UK—utilizing his resource management skills from his hospitality experience to propel his career forwards. It was actually his WBS project dissertation that helped him to determine his career plans.
"The topic I formulated was all about the countervailing forces impacting hotel market values in the UK, which is exactly what I do in my current role," remarks Michael.
Thanks to the MBA, Michael has been able to maximize on his unusual pre-MBA industry experience to land a role in a stimulating and challenging industry.
Related Content: