When HKU Business School took to revamping its MBA curriculum there was one key focus: the hottest trends in business.

Business schools have a responsibility to prepare current and future leaders to drive growth and positive change with business. To do that, MBA grads need to know how to grab the opportunities made available by the trends shaping business beyond today.

That's why the new MBA design aims to develop the next generation of digital leaders, with a renewed emphasis on soft skills, entrepreneurship, and Asian business culture.
---
An entrepreneurial innovation incubator
The HKU MBA now features an Entrepreneurial Incubation (EI) Lab delivered in partnership with Cyberport Academy, Hong Kong's largest startup incubator. Cyberport has previously partnered with leaders in tech including Amazon Web Services (AWS) and IBM.
The lab will help students to understand the latest cutting-edge technologies and integrate them into their business model design. Students will also be taught how to develop an idea and build a team.
HKU plans to use connections with companies located in the nearby Greater Bay Area—the region of China and Hong Kong recently chosen by the Chinese central government as a new technology hub—to expand the lab experience.
Learning from startup founders, students will develop expertise in identifying market opportunities and learn how to ensure their business plans are sustainable. They'll also be given practical experience in writing pitch decks and pitching to investors.
"Hong Kong is among the top startup hubs globally," says Sachin Tipnis, senior executive director of taught postgraduate programs at HKU. "The aim of the EI Lab is to help our students who are passionate about becoming entrepreneurs to experience the entire start-up journey."
At the end of the lab period, they'll have the chance to pitch their business to secure funding and support via the Cyberport Creative Micro Fund (CCMF), worth HK$100,000. They'll also have the chance to join the Cyberport Incubation Program (CIP), a HK$500,000 scheme designed to jumpstart your business.
For HKU MBA, the new EI Lab is a chance to develop entrepreneurial students capable of using the very latest technological innovations to become leaders of the future.
It joins a list of cutting-edge Business Tech and Innovation modules elective modules that students can choose to specialise in, which cover some of the latest business trends.
These modules cover topics like artificial intelligence, big data, analytics, coding, and online business strategy; helping HKU MBA students to develop their expertise in the technologies and innovations driving the future of business.
---
READ: How An MBA Artificial Intelligence Can Kickstart Your Career In FinTech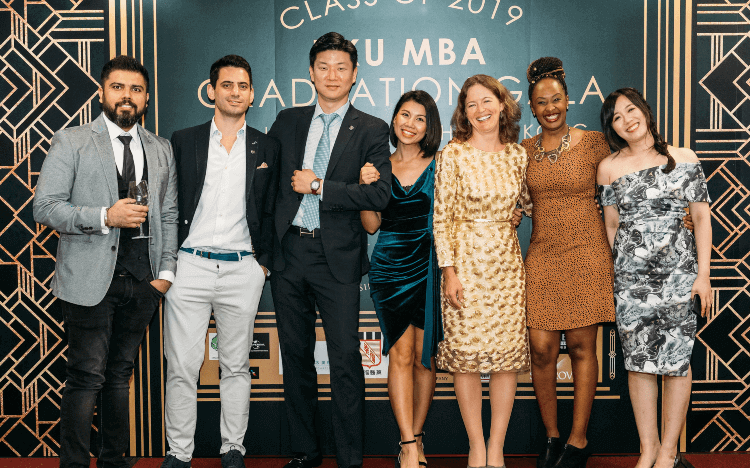 ---
A focus on business in Asia
While technology is driving change in global business, Asia is rapidly becoming the global business leader. Asia's economy is expanding, and at the beginning of 2021 the International Monetary Fund predicted the region's yearly gross domestic product (GDP) would rise by 8.3%.
This growth potential makes Asia a force in the global economy, thinks Sachin. "Asia now lies at the center of many business ventures worldwide," he says.
The HKU MBA homes in on Asia with a focus on China—the leading economic power in the region—during the China Immersion Program (CIP). The CIP sees students visit a number of cities in China to witness their business practices and understand the local culture. Students are also invited on a range of company visits and to guest lectures to get an insight into Chinese business.
"Our unique China Immersion Program provides students with the opportunity to learn about the vast diversity of China's economy," Sachin explains. "While there, students will also have the opportunity to build networks and connections with some of the best-known companies."
---
READ: Asia's Rapid Growth Makes Now A Great Time For An MBA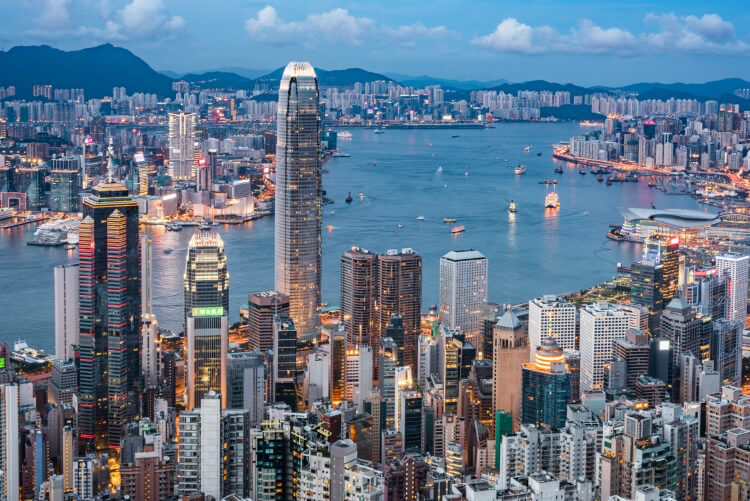 ©©CHUNYIP WONG via iStock
---
A focus on soft skills
Employers are increasingly placing more value on soft skills during the recruitment process. In 2021, the most valued skill among recruiters of business school graduates has been interpersonal skills, according to the 2021 Graduate Management Admission Council (GMAC) Corporate Recruiter Survey.
HKU MBA has placed renewed focus on developing students' soft skills through a series of Executive Development Workshops, which will take place throughout the MBA. The workshops will cover topics like business communication, collaboration skills, presentation skills, and managerial leadership. This change is essential in the context of the pandemic, says Sachin.
"Technical business skills have always been at the forefront of a successful business leader," he says, "but during uncertain times such as the pandemic, we have seen that great business leaders are the ones who uphold soft-skills."
Improved soft skill training aims to help students become more agile and more capable of adapting to crises. This will ensure they're more resilient in future.
"We have adapted the Executive Development Workshops into our curriculum to encourage students to fully engage and be prepared for future uncertainties," Sachin says.
HKU's new MBA curriculum aims to ensure graduates are prepared to make the most of some of the key trends driving global business today.
"The curriculum has been re-designed to ensure our students are equipped with the skills and experience required in the ever-changing, demanding business world," Sachin says.
Related Content: