Agathe Keim was a Boston Consulting Group (BCG) consultant for three years before the company sponsored her to study the MBA at IMD Business School.

She'd had little formal business training, and although she was constantly exposed to different leadership styles at BCG, something was missing.

"I wanted to think about what I'd learned so far, where I wanted to go, and who I wanted to be. Seeing those different leadership styles and moving from project to project sometimes made that aim unclear," she recalls.

After graduating, Agathe returned to BCG with a new set of leadership skills. She credits the MBA's focus on leadership for changing her perspective on what it means to be a leader.
---
Reflecting on your strengths and weaknesses
IMD's leadership stream cuts across the entire one-year program. It's intensely experiential, so students can immediately apply theory to real life. They also work with leadership coaches throughout the year.
"We felt like we were working in real-life situations, so we were always encouraged to deliver," Agathe says. "The program tested us with real stress situations, which brought out the good, and the not so good, sides of ourselves."
Experiential learning includes roleplay, where students apply a theoretical framework to a situation and receive feedback from both their peers and leadership coaches. They also reflect on the last place they worked before their MBA, digging into how power operated in their company, and how they used this power.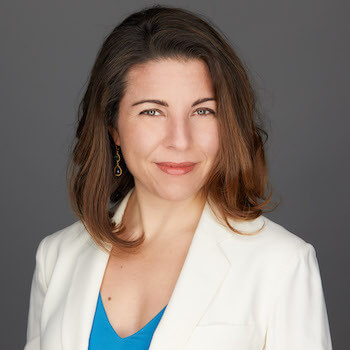 Students also have a psychoanalyst they can see 20 times during the MBA. "There's a lot of introspection," says Jennifer Jordan (pictured), professor of Leadership and Organizational Behaviour at IMD.
"This year of deep introspection learning is such a luxury— students will never get that 12 months again in their lives," she adds. "It really is this very privileged time that we want students to use to the fullest."
During the IMD leadership stream, students begin to become self-aware enough to capitalize on their strengths and supplement their weaknesses.
"It was a truly life-changing experience," acknowledges Agathe. "We went through this deep self-reflection to understand who we were as people, why we made the decisions we did, and why we reacted to stress situations in certain ways."
---
Adapting to different contexts
IMD's small class size appealed to Agathe (pictured) and enabled her to build relationships on a more granular level, and within her diverse class she gained experience navigating different leadership dynamics.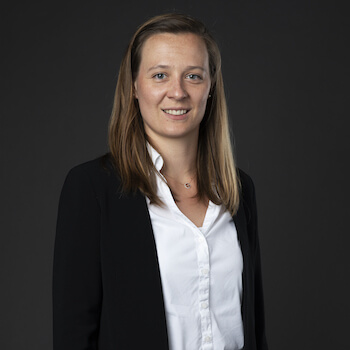 "You get to know yourself within a truly diverse team—I think we were 37 nationalities," she explains. "There's a lot of leadership experience in the room, from different regions and cultures."
Jennifer highlights how the school's international class is one of the most interesting (and fruitful) aspects of the MBA experience.
"It's interesting how quickly factions form of students from different regions of the world," she highlights. "For the leadership coaching groups, we make sure that we mix them up with people from different nationalities. This is where some of the biggest conflicts come up—a Japanese person working with a Russian, for example, can have such different styles."
Due to these different styles, classmates sometimes clash, causing conflict in the groups. Jennifer believes this is equal to the major conflicts students will experience in the working world.
"There are coaching groups who don't want to come together by the end of the year, but we make sure they do," she says. "Leadership is not about escaping the situation; it's about communicating with and accepting these different styles of leadership."
---
Becoming more conscientious of others
Early in the MBA, Agathe had her leadership ability tested to the limit when she was sent to the mountains to complete a team project.
"I naturally took on the leadership role in the group, and applied what I'd seen at BCG," she recounts. "I was a pacesetter. I told my group, 'this is where we're going' and 'this is how we'll achieve and outperform our deadline'."
Agathe realized, through the help of her coach, that halfway through the project she'd left everyone behind. She realized the leadership style she was used to at BCG had its limitations and was not what was needed to motivate her team.
"I felt like I was holding a lot of the responsibility, and at some point, I told my coach that I felt like no one cared except for me. He was like, 'well, did you allow people to care?'."
Here, Agathe learned one of the most valuable concepts of leadership—what IMD calls 'care-to-dare' leadership. To engage in this leadership, you need to simultaneously mobilize others to resolve an issue while supporting them with any struggles they encounter along the way. Agathe continues to apply this concept with others in her team at BCG.
"There's a lot of seeds that were planted, and so the journey keeps going," she says. "I've seen my evolution after one year in the program—it still impacts the decisions I make today."
Related Content: