Molly Fender, who was recently listed under Cincinnati Business Courier's Forty Under 40, has worked for her family's manufacturing business, Monti Inc., for more than a decade. The company serves large original equipment manufacturers (OEMs) like Eaton Corporation, Schneider Electric, Siemens, and ABB.

When the business took off, Molly started its human resources department before moving into a role as VP of HR. But without a formal business education, she decided to pursue the Executive MBA (EMBA) at Xavier University's Williams College of Business to refine her senior leadership ability and drive her family's business forward.

Molly is the only woman in the company's senior leadership team. She explains that business school can help women to build their senior leadership skills and accelerate a career as an executive.
---
An MBA builds your network
As a working mother with two young daughters, Xavier's 16-month EMBA appealed to Molly. The flexible program ran every second weekend, enabling her to work on her business while applying what she learned at business school in real time.
"I didn't have to drag it out for two or three years," she explains. "I was working at a reduced capacity for 16 months—I don't think I could do much more as an executive, a business owner, and a mother."
Xavier's small class size also meant Molly quickly built a close network of professional peers—she took classes with only seven other students. Her professors also had industry experience, which meant that Molly was able to learn about and approach leadership challenges with a diverse set of perspectives.
"A lot of [professors] had spent their whole careers buying, inquiring, and selling businesses," she recalls. "There was so much knowledge, and I really valued that."
---
An MBA broadens your strategy skills
During her time at Xavier, Molly (pictured) learned to understand how different industries operated, and how leadership challenges differed across sectors.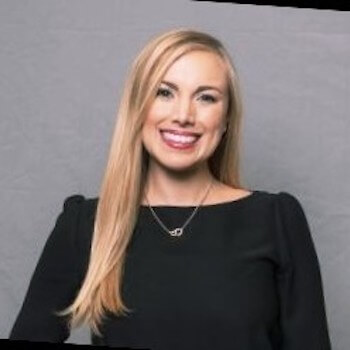 A 12-week course during her EMBA degree sees students apply their knowledge of strategy, finance, and marketing to develop a strategic recommendation for a local small business. Molly had the opportunity to brainstorm strategic solutions to challenges facing nonprofits and devised a marketing strategy for a local restaurant.
Students also undertake a six-month Capstone project where they identify, select, plan, and provide an implementation strategy to a client's senior management—Molly worked with Fifth Third Bank.
"I had to learn about the banking industry, which is so different to my world in manufacturing," she says. "The regulations are enormous, so having to learn about the industry over a period of six months and being able to pitch a strategy was a great experience."
---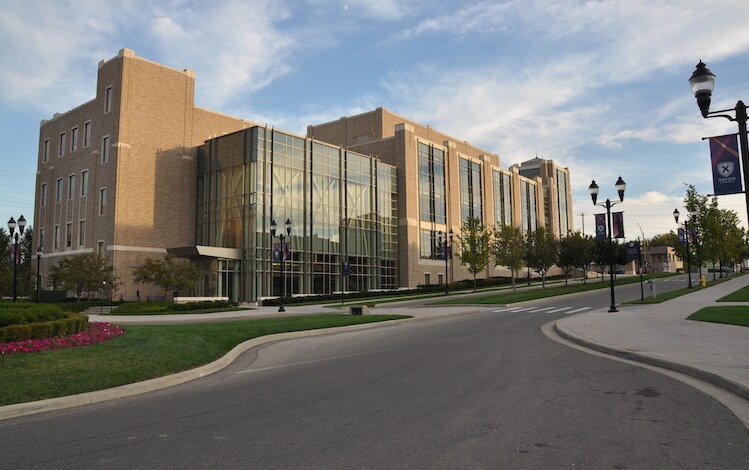 Xavier University's Williams College of Business (pictured above) offers its students both full-time and flexible MBA programs that cater to their schedule | ©Williams College of Business
---
An MBA prepares you to lead through a crisis
After graduating in 2019, Molly was ready to apply her newfound strategic knowledge to grow the family business.
But a series of crises meant it would be her ability to lead through difficult times that would become the most valuable takeaway from business school.
Towards the beginning of 2020, the family business had to overcome the unexpected death of a beloved employee, who worked at Monti for over 25 years. After the funeral, the company temporarily closed its plant.
Only a week later, the firm was the victim of a cyber-attack and lost 24 hours of data. Molly and her brothers worked around the clock over an entire weekend to restore the data the company had lost.
It was a grueling task, and one that happened simultaneously with the outbreak of the Covid pandemic. The National Guard began to park military vehicles in the streets of Cincinnati and people were panic buying Monti's household supplies.
"People were looking to me as a business owner for answers," says Molly. "We were considered an essential business, so I was scrambling to get all of the safety procedures in place and trying to understand the new legislation."
Meanwhile, schools across the country were shutting down. Molly was no longer only a business owner attempting to navigate a crisis, she was also home-schooling her children with basic arithmetic and mathematics lessons.
"After my EMBA, I thought our business would take off," says Molly. "But, at the end of the day, what business school really taught me was sheer grit.
"Xavier really gave me the strength and the confidence to go through all of that," she says. "I wouldn't have been able to be as good of a leader had I not been through the program."
A few months after navigating the crises, Molly was nominated for Cincinnati Business Courier's Forty Under 40 Awards by a friend she met during Xavier's program. The award is given to recognized young leaders in the Cincinnati region who make a difference to their business and their community.
"It's really encouraging to see this increase in women in graduate management education," Molly concludes. "I think that the advanced degree empowers women to feel like they deserve a seat at the executive table."
Related Content: