Big data, artificial intelligence, and machine learning—these are the cutting-edge technologies driving the fourth industrial revolution, or Industry 4.0

Industry 4.0 describes the automation of the manufacturing process, using tech like AI to advance the productivity of supply chains.

These technologies streamline the process and even allow customers to have more tailored, personalized interactions with brands—think Nike's customizable trainers.

But harnessing the full potential of Industry 4.0 and managing huge silos of data can be a challenge. So how can an MBA help future leaders overcome the challenges and harness the opportunities posed by Industry 4.0?

BusinessBecause caught up with two expert professors from the Full-Time MBA at Maastricht School of Management (MSM)— Dr. Adriana Seclaman and Dr. Vincent Feltkamp—to find out.
---
1. An MBA teaches you how to use data to inform your decisions
To thrive in the fourth industrial revolution, you need to know how to use data effectively to inform your decisions. Data is now available at your fingertips and managers can identify real-time key performance indicators.
"Managers can look at instantaneous behaviors of their markets. They can see the bumps in sales that happened during a football match and know whether to put the beer next to the snacks or at the other end of the shop," explains Vincent, who lectures on courses like Big Data Management and e-Business and Digital Transformation on the MSM MBA.
The challenge of data is interpreting it correctly. "Managers know a huge amount. But that doesn't mean they know what to do with the data. The question is: How do you make it valuable for your customers and yourself?" Vincent (pictured) says.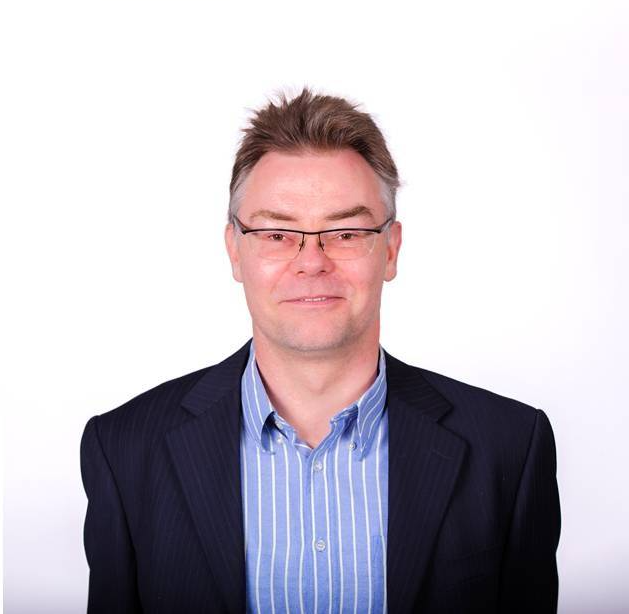 MSM's full-time MBA is an internationally accredited program and recognized as a tier one business school in CEO Magazine's Global MBA rankings. In courses like Big Data and Business Analytics, MSM teaches students how data can inform business decisions to elevate a company.
"We integrate the tools you get from the strategy course with the tools you get from the marketing course, with the new business models, with data," Vincent notes.
---
2. You'll learn about companies thriving in Industry 4.0 during your MBA
A challenge of the digital revolution is the expanding landscape of competitors and Adriana says business leaders need to be especially alert to asymmetric companies.
These companies—including Google, Apple, and Amazon—branch out into other industries to elevate their growth. They grow asymmetrically into a different market, not necessarily to make a profit but to benefit their core business model.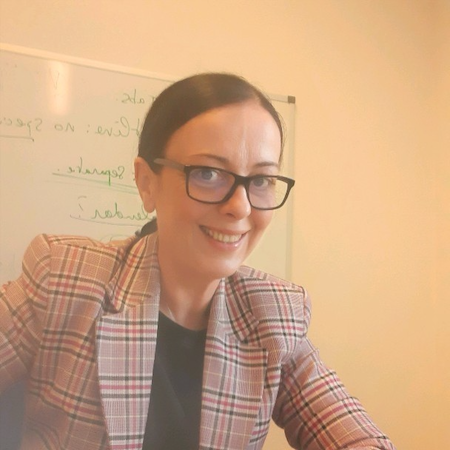 Apple, for example, makes it easy and cost-effective for software developers to build and distribute apps, which then drive demand for Apple's core products—the iPhones and Apple TVs that host those apps.
Students at MSM benefit from the school's annual Innovation Week, which consists of two modules and combines workshop activities with guest lecturers. One module, Agile Project Planning, teaches MBA students how to maintain competitiveness and master continuous change as a business leader.
"We are teaching how a company can become a customer-centric organization, get more value from data, and add value to products or services. Students learn how to get more from this digitization," Adriana (pictured) explains.
---
3. Working in diverse teams will help you drive innovation
To advance a business in the time of Industry 4.0, a leader needs to create a cohesive and diverse team.
The MSM MBA brings together students from different cultural and professional backgrounds. 20 different nationalities are represented in the MBA class and students are aged between 24 and 40.
"They learn to work with different people. A financial officer or manager will learn to work with a marketing person who has a very different view on things," Vincent explains.
Having alternate points of view within a team breeds innovation and business success. According to McKinsey, companies in the top quartile for gender diversity on executive teams are 25% more likely to have above-average profitability than their less diverse counterparts.
"If you want to do something crazy like go to Mars, you can only do that if you have a close-knit team," Vincent says.
---
4. MBA students learn to become Industry 4.0 leaders
Digital transformation is not only about deploying state-of-the-art technologies to change an organization; it's also about strategy, leadership, culture, and implementing new ways of thinking and working.
"Most courses at MSM are case-based, so we give students tools, but we always bring it back to what do you do, and how do people fight to be leaders," Vincent says.
MSM brings in guest speakers from organizations like ING bank in the Netherlands and KPMG, who are leading innovation across business sectors.
"Technologies enable you to get to a certain point, but any transformation of a successful business starts with a vision," Adriana, who specializes in digital business and holds a PhD in strategic management, explains.
"A good leader should start with a vision, and that vision should apply to technology. We are looking at developing the type of people that a company needs as a leader."
---
Main article image credited to ©JamesteohArt.
Related Content: