There are many reasons why you should study an MBA in Germany. As well as having a robust economy and affordable program options, Germany offers a host of opportunities for students to get a foot in the door of innovative industries.
Unlike many European countries where innovation and entrepreneurship are primarily focused in the capital, beyond Berlin Germany is home to digital hubs like Stuttgart, known for its focus on future industries, and Hamburg, which has a reputation for logistics.
So what are the best MBA programs to help you kickstart your career in Germany?
Here's our five best business schools in Germany, chosen based on their performance in the Financial Times and QS MBA rankings.
All these programs are taught in English and offer German language lessons alongside the MBA curriculum.
---
5 Best Business Schools In Germany
---
---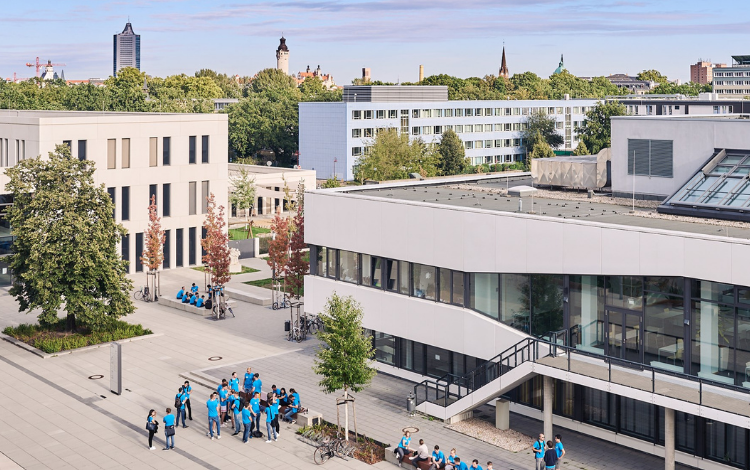 ---
QS rank: 121-130
Duration: 15-21 months
Cost: €39,500 ($41,500). Discount available for early application.
Leipzig is situated in the picturesque German state of Saxony, where the city has been a center of trade since the Roman Empire.
This reputation for commerce attracts professionals from all around the world to HHL Leipzig Graduate School of Management: an impressive 93% of MBA students come from outside of Germany. 39% of the 50-strong class are women and the average age is 30, with work experience of around six years.
The program straddles the border between the traditional two-year MBA found in the United States and the shorter one-year programs common across Europe. Students can choose to accelerate their learning and complete the program in 15 months, or extend their studies to 21 months.
Whilst on the program, MBAs benefit from internship opportunities with many international companies including Accenture, adidas, Allianz, Amazon web Services, Bosch, and PwC, and have the option to study abroad for a term in cities around the world.
All of this results in strong career outcomes for Leipzig MBAs: 86% find employment within 3 months of graduation, with 87% of grads pursuing roles in Germany. The average salary for graduates is €64,300 ($67,500), representing an average salary increase of 80%.
---
---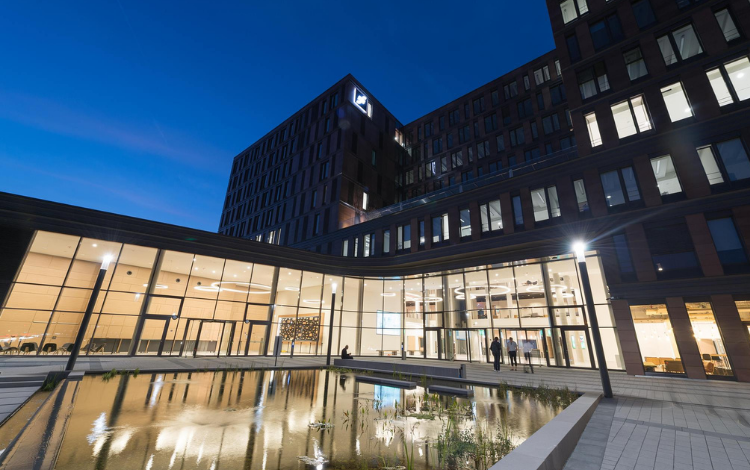 ---
QS rank: 44
Duration: 12 months
Cost: €39,000 ($41,000)
The MBA class at Frankfurt School of Finance & Management is slightly smaller than at Leipzig, at just 41 students, however it is equally international at 93% non-German students. 40% of MBAs are women, and the average work experience is seven years.
MBAs enjoy enhanced career support on the Frankfurt program, with business classes from Monday to Thursday, and Friday's dedicated to career counselling, workshops and events, and talks with companies.
They also have the option to pursue a module abroad at SDA Bocconi School of Management in Italy, which is ranked 13th in the world by the Financial Times.
Unsurprisingly given the school's dual specialism in finance and management, the largest proportion of Frankfurt grads go into financial services and engineering or technology, with the most popular functions being in finance and tax.
Just under three-quarters of MBAs find employment within three months of graduation, and 82% settle in Germany. Post-MBA salaries total €67,000 ($70,000) on average.
---
---
FT rank: 88
QS rank: 90
Duration: 15 months
Cost: €48,500 ($51,000). Discount available for early application.
ESMT Berlin is a world-renowned business school ranked within the top 100 of both the Financial Times and QS MBA rankings
Based in the German capital, MBAs have their pick of industries to learn from, and can choose specialization tracks in innovation and entrepreneurship, managerial analytics, or strategic leadership.
A highlight of the program at ESMT Berlin is the international experiences it offers MBAs.
Students can attend international immersion courses through the Global Network of Advanced Management: one-week exchanges each October which take students to partner schools around the world including UC Berkeley's Haas School of Business in the USA, IE Business School in Spain, the National University of Singapore, and more.
The school also offers the chance to take part in 6-12 week exchanges with these schools by taking one of your electives there.
The class is 40-strong and made up of 48% women and 88% international students. 80% accepted jobs in Germany after graduating, with 84% landing the famed MBA triple-jump: changing industry, function, and location.
The most popular industries for ESMT MBAs are tech and ecommerce. ESMT MBA grads earn base salaries of €71,900 ($75,500) on average and typically more than $10,000 in bonuses.
---
---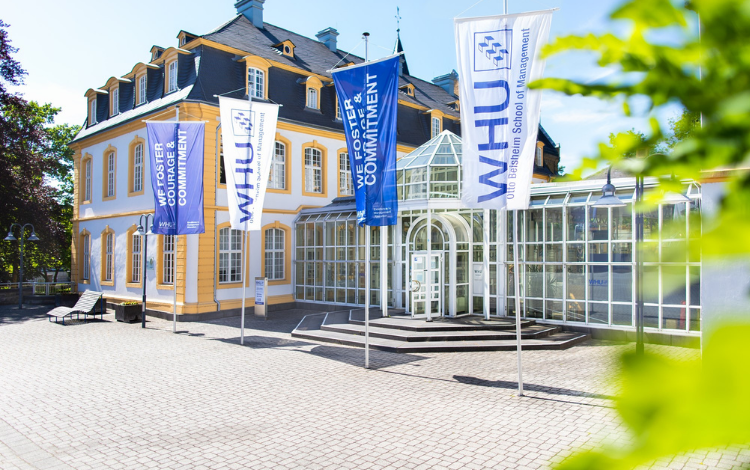 ---
FT rank: 74
QS rank: 59
Duration: 12 months
Cost: €40,500 ($42,500). Discount available for early application.
The MBA at Otto Beisheim School of Management in Düsseldorf is larger than other programs on this list at 85 students. This is also a strongly international class with 87% of students arriving from abroad, and 37% of students are women.
WHU boasts some of the strongest career outcomes for MBA grads in Germany. Nearly three-quarters are able to stay in Germany after their MBA.
The average post-MBA salary for WHU MBA grads is €77,900 ($82,000), highly competitive for Europe, and representing a 106% average salary increase.
For students looking to go into innovative industries, WHU is a good bet. Just under 40% of MBA grads went into tech or startups in 2021, with the next most-popular sector being fast-moving consumer goods (FMCG) and financial services.
Still, those with their sights set on corporate careers won't miss out. Companies hiring WHU grads include Amazon, Allianz, Deloitte, General Motors, Infosys, Kraft Heinz, Salesforce, and Vodafone.
---
---
FT rank: 72
QS rank: 39
Duration: 12 months
Cost: €39,900 ($42,000)
Topping our list of the best business schools in Germany, Mannheim Business School is the highest-ranked German MBA program in both the Financial Times and QS rankings.
This is partly thanks to its strong core leadership and management training as well as the compulsory social responsibility project students must complete in the local area.
However, a large factor in Mannheim's ranking success are its strong employment outcomes for grads, with 90% employed within three months of graduation.
For many of these graduates, the MBA was the boost they needed to get a foothold in Germany. While just 30% worked in the country pre-MBA, more than 85% stay in Germany afterwards.
---
---
This can be traced back to the career support MBAs receive on the program. The star of this support system is the MBA career week, which sees students network with senior representatives from global companies through a combination of interviews, workshops, case studies, visits, and more.
The results speak for themselves: top recruiters of Mannheim MBA grads include Amazon, Deloitte, PwC, Würth, and Carl Zeiss.
The average post-MBA salary for Mannheim MBA graduates in 2021 was $107,800, leading the way for MBA salaries in Germany.
---
Next Read:
Why Do An MBA In Germany? 5 Key Benefits
Please Enter the Code Below