If you've always dreamed of leading a globally successful venture, a career in entrepreneurship might be for you.

Entrepreneurs need to combine a variety of skills when launching a new product or venture—yet figuring out what entrepreneurial skills are necessary in an evolving business world can be tricky.

An MBA offers the perfect chance to discover the top skills you need, getting the chance to test out your ideas before entering the real business world.

Here are five entrepreneurial skills you'll build during an MBA.
---
1. Data-driven decision-making
While entrepreneurs need to be brimming with innovative ideas and creativity, these ideas should also be carefully researched. Successful entrepreneurs will need to embrace data-driven decision-making when carving out a plan for a new venture.
Ghanaian MBA entrepreneur Awal Suddeeq, Asia School of Business (ASB) alum and founder of cosmetics manufacturing business, Kasi Naturals, enhanced his technical acumen during his business degree.
During the Entrepreneurship Trek, part of the ASB MBA Summer Associate Program (SAP), Awal travelled to his native Ghana to take part in content analysis and market research to inform his brand.
The ASB MBA offers courses like 'Data, Optimization Models, and Decisions' and 'Data Science for Managers' to help students sharpen their data skills.
"I was able to apply the marketing analytics tools I'd learned [at ASB] directly to my business and see the value of my company increasing multiple times," he says.
---

Serial entrepreneur and ASB MBA alum Awal founded a cosmetics manufacturing business
---
2. Adaptability
Adaptability is one of the key skills of an entrepreneur that'll help you thrive in an uncertain climate.
ASB MBA alum Vedant Biyani (pictured) learned the true meaning of adaptability during his business degree. Having always been interested in personal hygiene, he decided to turn this interest into a successful venture that could benefit society. Vedant's idea was to use UltraViolet-C (UVC) lighting to sterilize personal items.
Leveraging the knowledge and business exposure gained from the ASB MBA Action Learning curriculum—where students undertake five immersive projects with ASB's corporate hosts across the 20-month MBA—Vedant created an initial prototype during his MBA.
He adds that trying to start a new company during the pandemic was challenging at times but by embracing the 'Smart' skill of adaptability and perseverance, he eventually made waves in the market.
His product is now being used by some medical clinics and even a Middle Eastern-based police force.
---
3. Willingness to take risks
The scariest aspect about launching a new product is that you can never guarantee its success—however, those that can use this risk-taking attitude to their advantage will reap the rewards.
During the ASB MBA, students can learn to take risks and embody the skills of an entrepreneur during the ASB101K Entrepreneurship Competition. Offering two distinct tracks for students and startup founders, the ASB101K invites students and entrepreneurs across Southeast Asia to tackle a gap in the market or problem to be resolved.
Budding entrepreneurs can get involved in pitching their product to a panel of experts while receiving tailored advice to improve their ventures.
---

---
4. Openness to new perspectives
Pursuing entrepreneurship will mean being open to new thoughts and ideas. Receiving feedback from peers helps to fine-tune your ideas and build your entrepreneurial skill set.
This is something that Zoe Tate, an entrepreneur who's set up social enterprise initiatives in the sustainability sphere, learned throughout the ASB MBA Action Learning projects. During the consultancy-based projects, she worked in teams with a variety of people including those from the traditional corporate world, as well as unconventional entrepreneurs like herself.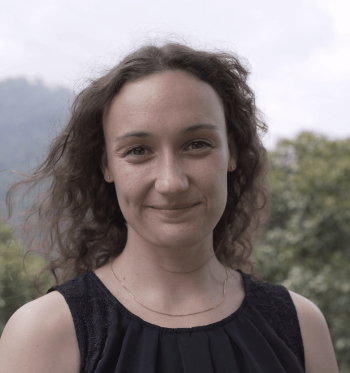 One of the MBA projects involved leading a market entry strategy with an e-commerce platform in Myanmar.
"It's interesting to speak to people who have diverse ideas and think differently—something that definitely comes to life during the Action Learning projects," she says.
She also credits the diversity of different cultural perspectives as something that helped her in her entrepreneurial ventures. On average, 23 different nationalities comprise the ASB MBA.
---
5. The ability to understand system dynamics
To thrive in the future world of work, learning about system dynamics will be key.
"System dynamics talks about the relationship between how an action generates a reaction, and how this reaction will generate another action and another reaction," explains Loredana Padurean, faculty director for Action Learning at ASB.
Thinking about an issue holistically is something that founder of data sciences company Vasavah and CEO, Matthew Roman (pictured), embraced during his Action Learning projects.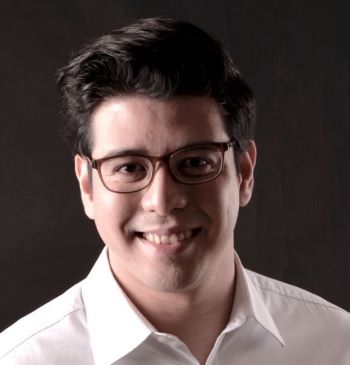 "The biggest things that keep me up at night were—what are we not thinking about? What are we not anticipating?" he says.
Using this embrace of key 'Sharp' skills like system dynamics has informed the way that Matthew leads Vasavah, which helps clients in the power and retail sectors to automate and analyze data.
Entrepreneurship is about more than just having good ideas. Studying an MBA program with an emphasis on practical learning can help you to learn the entrepreneurial skills you need to become successful, all while building a global network.
Related Content: