During an MBA program, you'll be acquiring new knowledge and skills until you have a 360-degree view of business. The question is: how will you put this into action in a full-time role?
MBA experiential learning projects provide you with the opportunity to test your skills in a real-world setting. These practical learning initiatives could involve anything from working with industry professionals at top companies during consulting projects or participating in case competitions and internships.
BusinessBecause spoke to two MBA students who are leveraging these opportunities while studying for an MBA at the University of Washington's (UW) Foster School of Business.
---
MBA experiential learning can help you to understand specific business problems
When embarking on an MBA program, you'll likely have a clear idea of your target industry—or even your dream company.
Understanding the ins and outs of how these companies work, alongside their business challenges, will equip you with a competitive advantage when looking for your post-MBA career.
Experiential learning is a key component of the Foster MBA program. Students work closely with the careers team to find opportunities to work on real-world projects that are relevant for their individual goals.
Jose Mario Pena (pictured) is a Foster MBA student. He says that Foster's location in Seattle is perfect for giving him a deeper insight into the tech industry.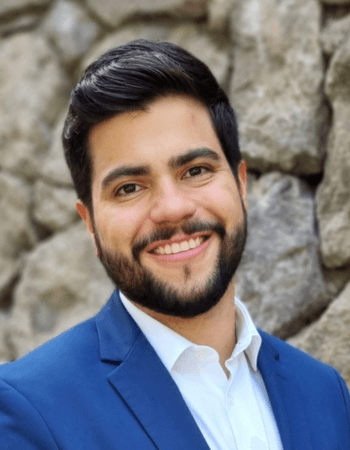 The headquarters of several big tech companies are right on his doorstep, including Microsoft, Amazon, and Google.
In his first year, Jose Mario worked with Microsoft on a project assisting in developing a new technology. His team was responsible for figuring out the possible applications of this new tool while analyzing the customer interest in different markets.
Coming towards the end of his second year, Jose Mario is working on a similar product development project with Amazon Web Services.
"In the classroom, you learn a lot of hard skills but when you go out into the world, it becomes so much more nuanced because you have to pair your technical acumen with the right soft skills—such as pitching and innovative thinking," he says.
On the other hand, fellow Foster MBA student Kavya Niranjan is leveraging Foster's experiential learning projects to blend her undergraduate background in environmental sciences with business, in the hopes of pursuing a career in sustainability.
In her first year Applied Strategy course, Kavya conducted a landscape analysis and proposed a membership model for the Organic Marketing Association—a non-profit startup focused on marketing solutions for the organic industry.
"I felt like the work we did carried weight and I'm able to see the results of our work reflected on their website now!" says Kavya.
---
During MBA experiential learning, you'll work with industry mentors
A unique benefit of MBA experiential learning is that you can gain professional experience while learning more about the business landscape.
Samantha Buhr, director of MBA strategic consulting programs at Foster School of Business, helps MBA students source projects and ensures the companies that students work with will help them get the most out of the experience.
"The companies we partner with provide our students with exposure to the entire business—they'll learn how the company works, build their networks, and get mentorship," she says.
During MBA experiential learning projects at Foster School of Business, the companies commit to weekly meetings and keep an open line of communication throughout.
It's important to take advantage of this and find out everything you can about the company and your potential career trajectory.
This is exactly what Jose Mario did during his summer internship with Big Three management consulting firm McKinsey & Company.
"My manager was very experienced and was able to guide me through becoming a consultant and how to add value to this specific team," he says.
At the end of each project, students deliver a presentation that shows what they learned and how they addressed the business challenges. This is also a chance to receive valuable feedback that will prepare students to be even more successful when facing a similar challenge in a full-time role.
When working on projects, don't be afraid to ask questions to your mentor.
"Turning these opportunities into further opportunities is about building relationships," says Samantha.
---
MBA experiential learning gives you the opportunity to impress potential employers
Showing off your skills to potential employers in consulting projects, business case competitions, and internships could be your ticket to your dream career.
In her first year, Kavya (pictured) competed in the Foster MBA Environmental Innovation Challenge with Alaska Airlines.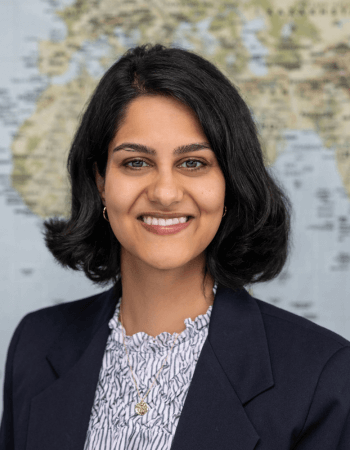 Working with engineering undergrads, her team had to pitch a business case for a wave energy converter that could power ocean sensing systems without the need for batteries. Kavya's team placed as finalists.
"I pursued an MBA with very little business experience but the breadth of opportunities that I've been able to take advantage of at Foster has set me up to succeed at whatever comes next," she says.
During the Foster MBA program, all students get the chance to impress company executives in the Core Case Competition. For those who want to show off their skills to an even greater degree, or for entrepreneurs hoping to secure startup funding, the UW Buerk Center for Entrepreneurs hosts a range of MBA competitions.
However, for Jose Mario, it was in his summer MBA internship at McKinsey where he impressed most.
"I knew that recruiting for consulting is very hard and specific, so I went all in," he says.
Jose Mario has now been offered a full-time graduate role at McKinsey.
"You went through the recruitment process, and they chose you so you have what it takes to perform. Now you're there, you have to show up, do your homework, read about your client and their industry, then learn how you can add value," he advises.
Kavya took a different path for her internship. She did a year-long Global Innovation Fellowship with the UW START Center—a research consulting group specializing in global healthcare innovation.
She says that she leaned on her former experience as a project manager to deliver high-quality research consulting.
In the fellowship, she worked on projects that ranged from assessing the World Bank's role in health system strengthening to conducting a landscape review of national climate finance plans.
Whatever your career goals, studying a hands-on MBA program that offers a wealth of opportunities to test your skills, and learn from your mistakes, will help you hit the ground running when you launch your career.
Related Content: